Recently, I finally graduated from the National University Of Singapore. To celebrate, I went on a trip to Japan with my girlfriend.
The itinerary is as follows:
Osaka
Himeji (Day trip)
Hakone
Kyoto
Nara (Day trip)
This trip was 2 weeks long. As it is her first time in Japan, we included more touristy places in our itinerary.
We did not include Tokyo as we did not want to rush through the trip and take our time to enjoy the sights instead.
In the sections below, I will be listing down some of the places we visited and the things we did.
Osaka #
We were here for the first 3 days of the trip.
Osaka Castle #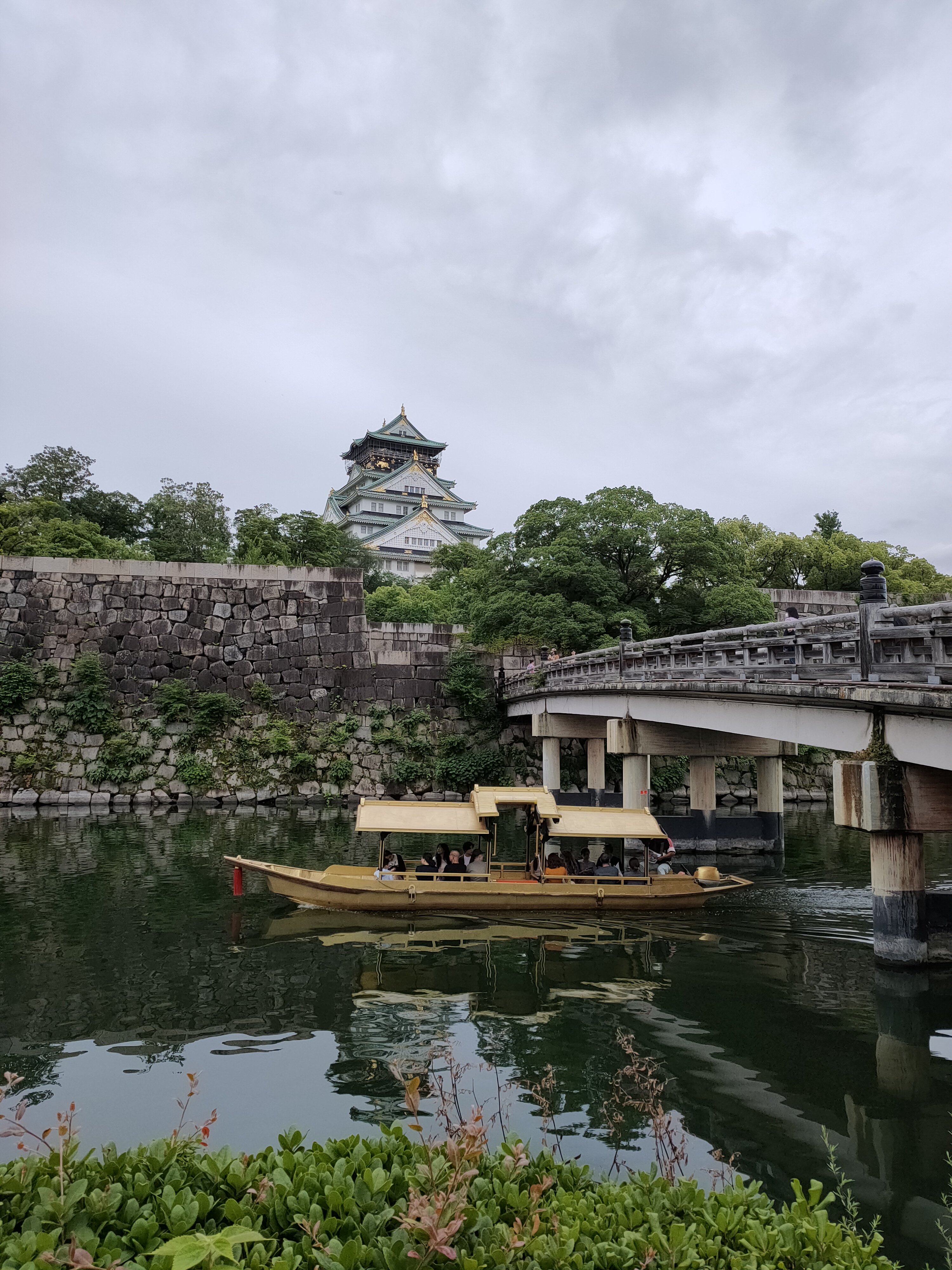 For our 1st day, we visited Osaka Castle. It has a rich history and is one of the most famous landmarks in Osaka.
From the outside, there were 2 moats surrounding the castle, with bridges connecting the castle to the outside world. As it was not cherry blossom or plum blossom season, we did not get the beautiful pink hue that you may see from other websites.
Nonetheless, the castle was still a sight to behold.
However, we did not enter the castle as the queue was too long.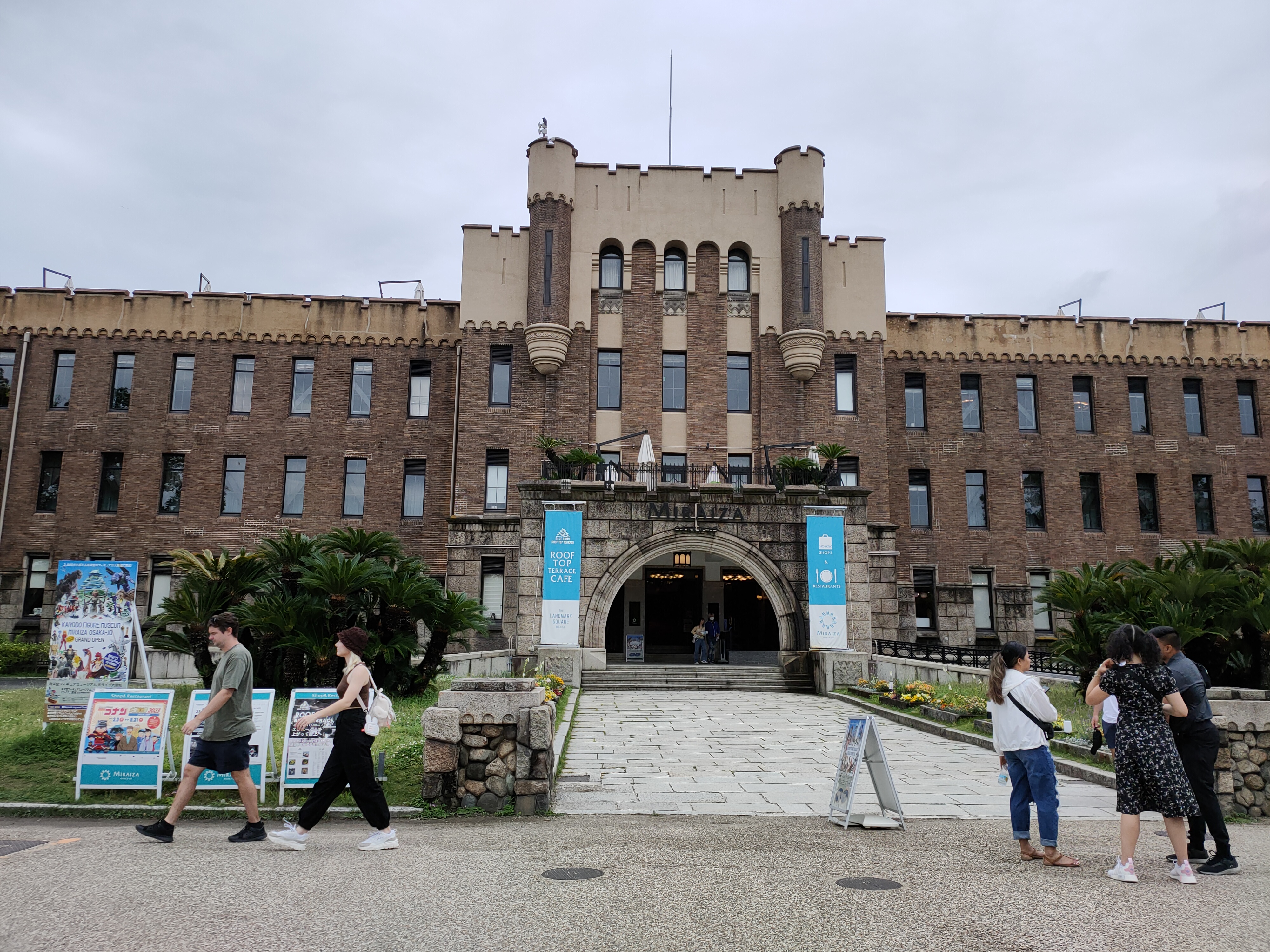 To the side of the castle, there is a place called Miraiza.
It has a small variety of Gift shops and restaurants. Before we left the castle, we walk around the area and had some ice cream there.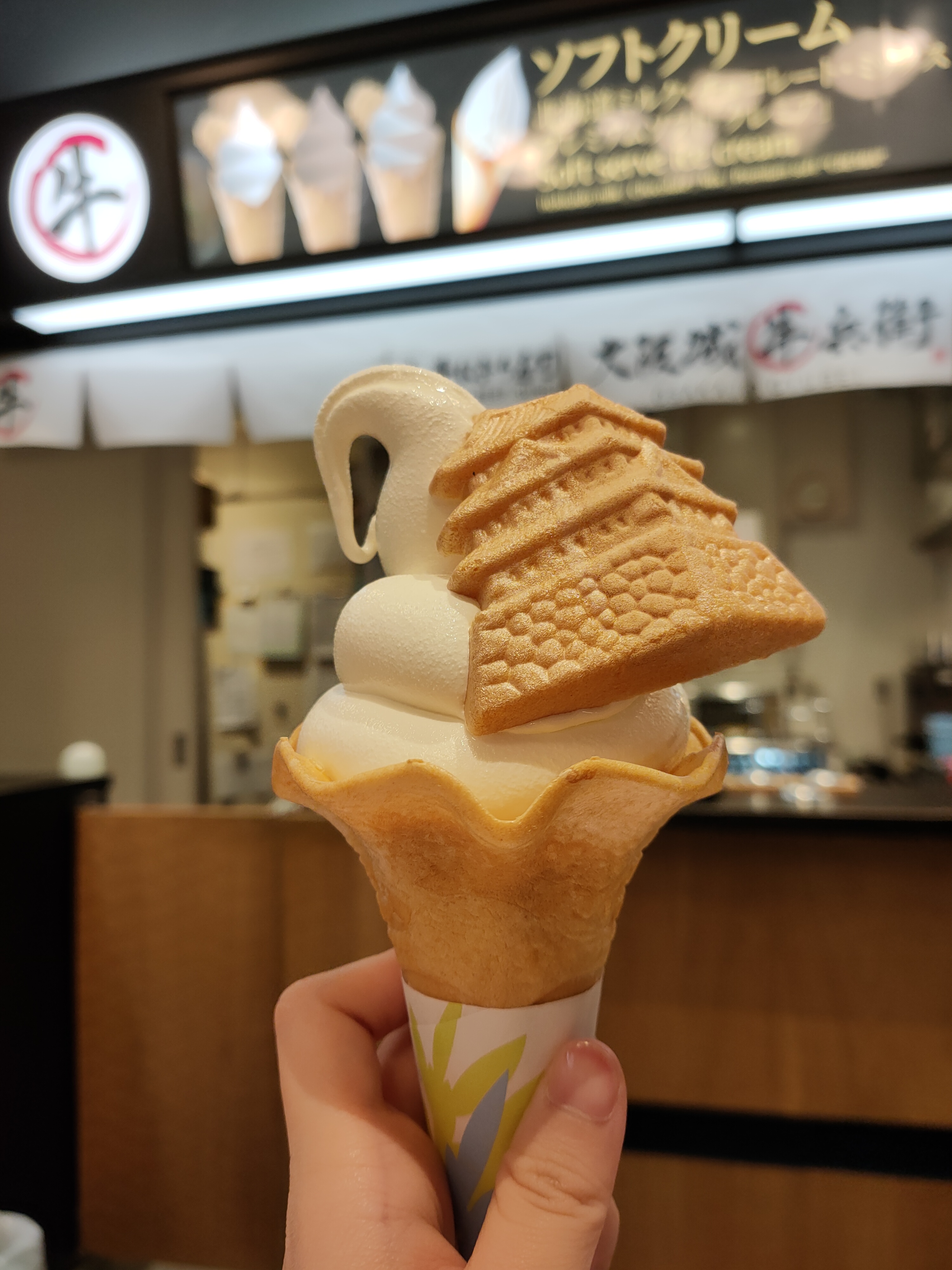 The Ice Cream was decent and it even came with an Osaka Castle Design as a waffle.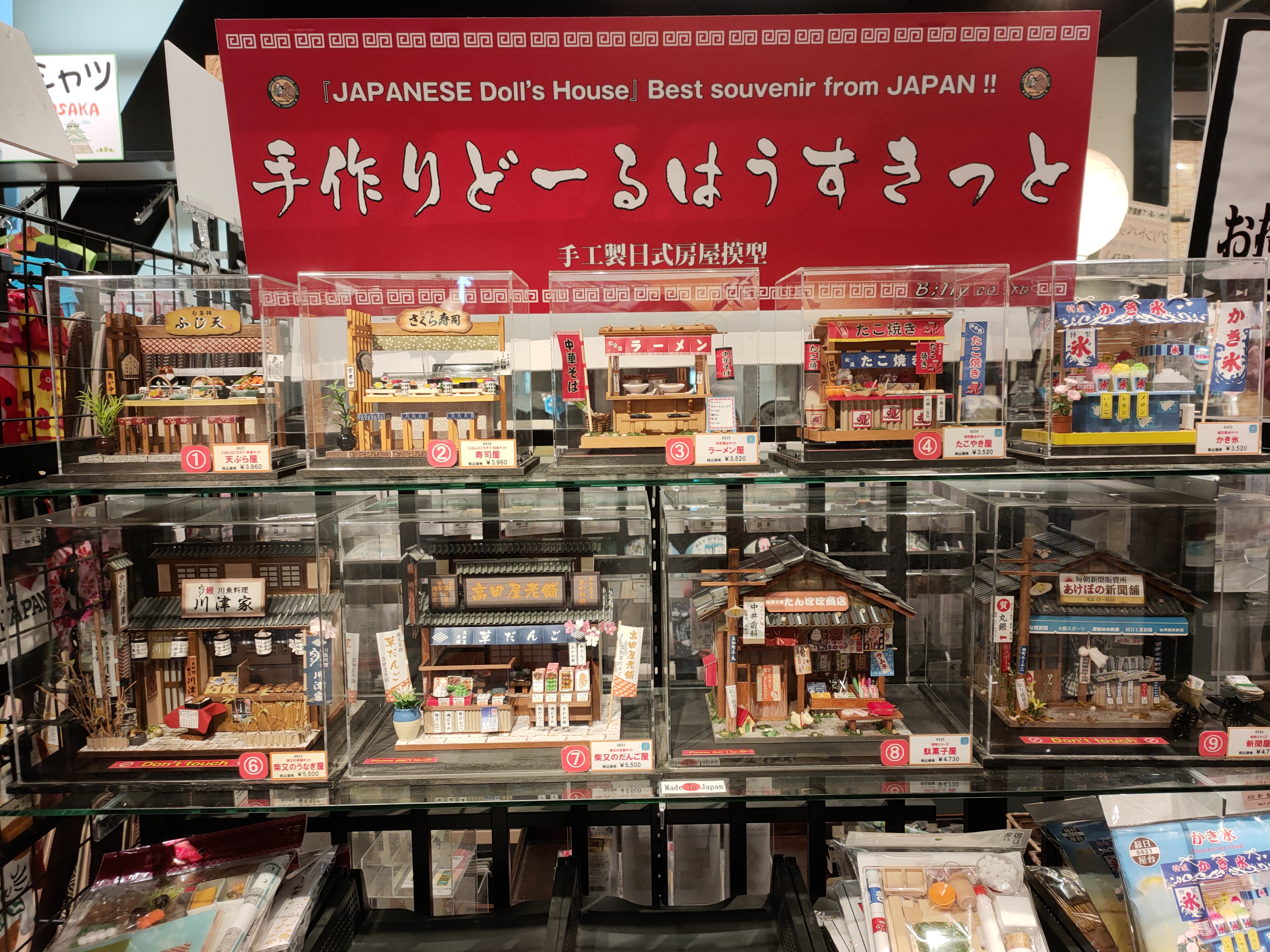 There were also many interesting things found at the gift shop, including these beautiful puzzles above.
Useful Links
Dotonbori #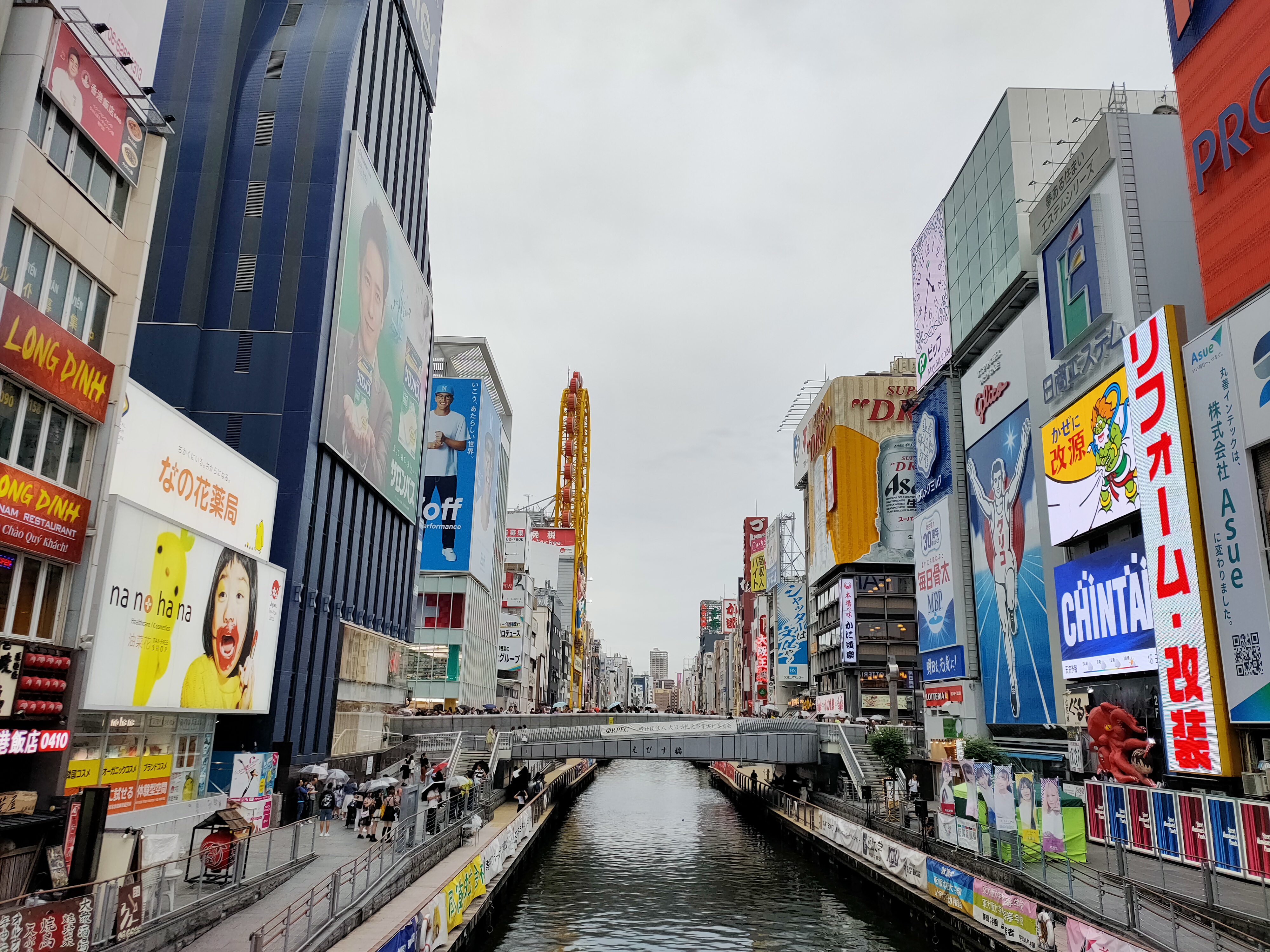 Dotonbori is a famous street in Osaka. It is known for its food and shopping. There are many parallel streets to Dotonbori, each with their own unique shops and restaurants. We were unable to explore the entire area even with the 2 nights that we spent there.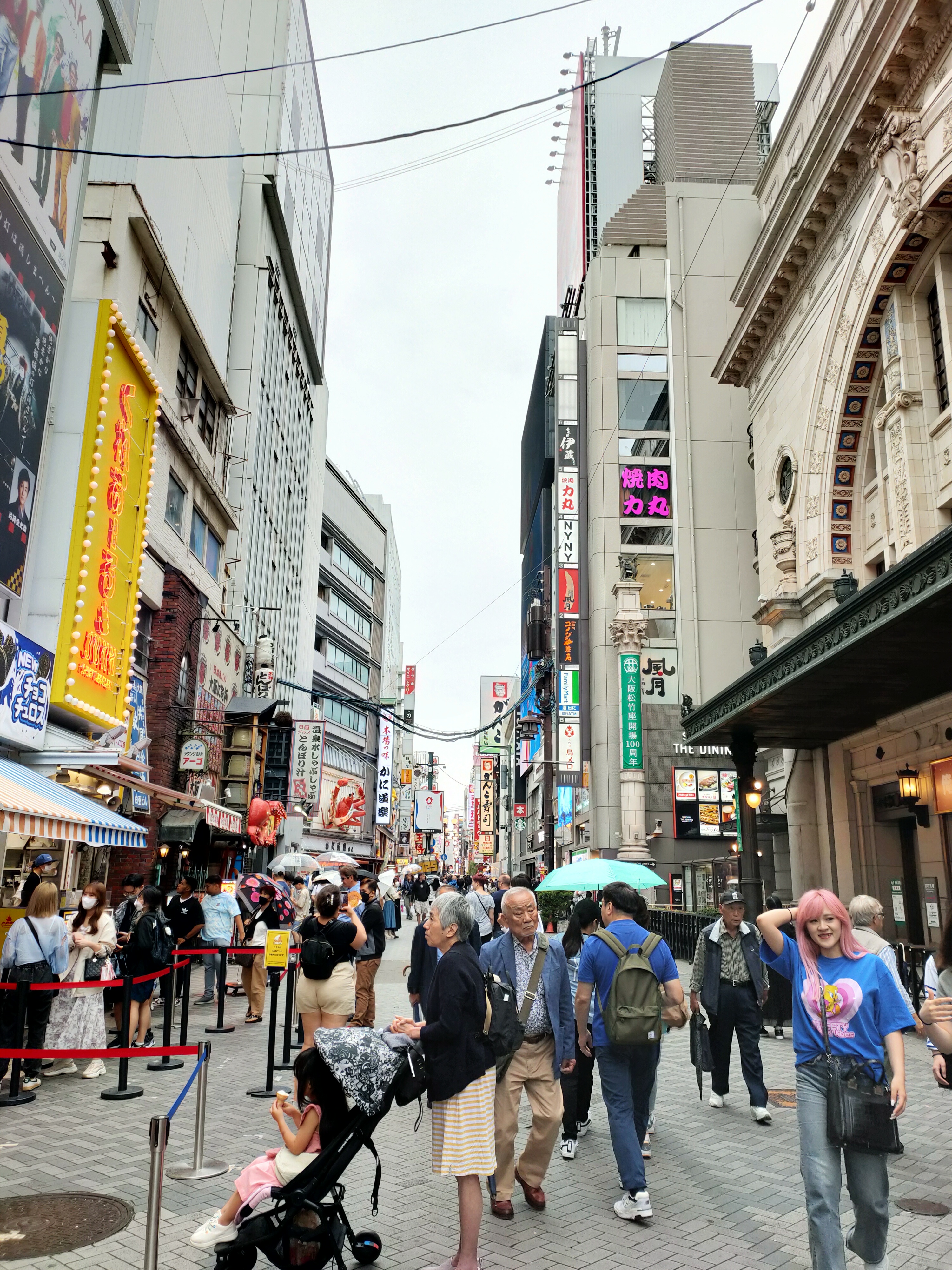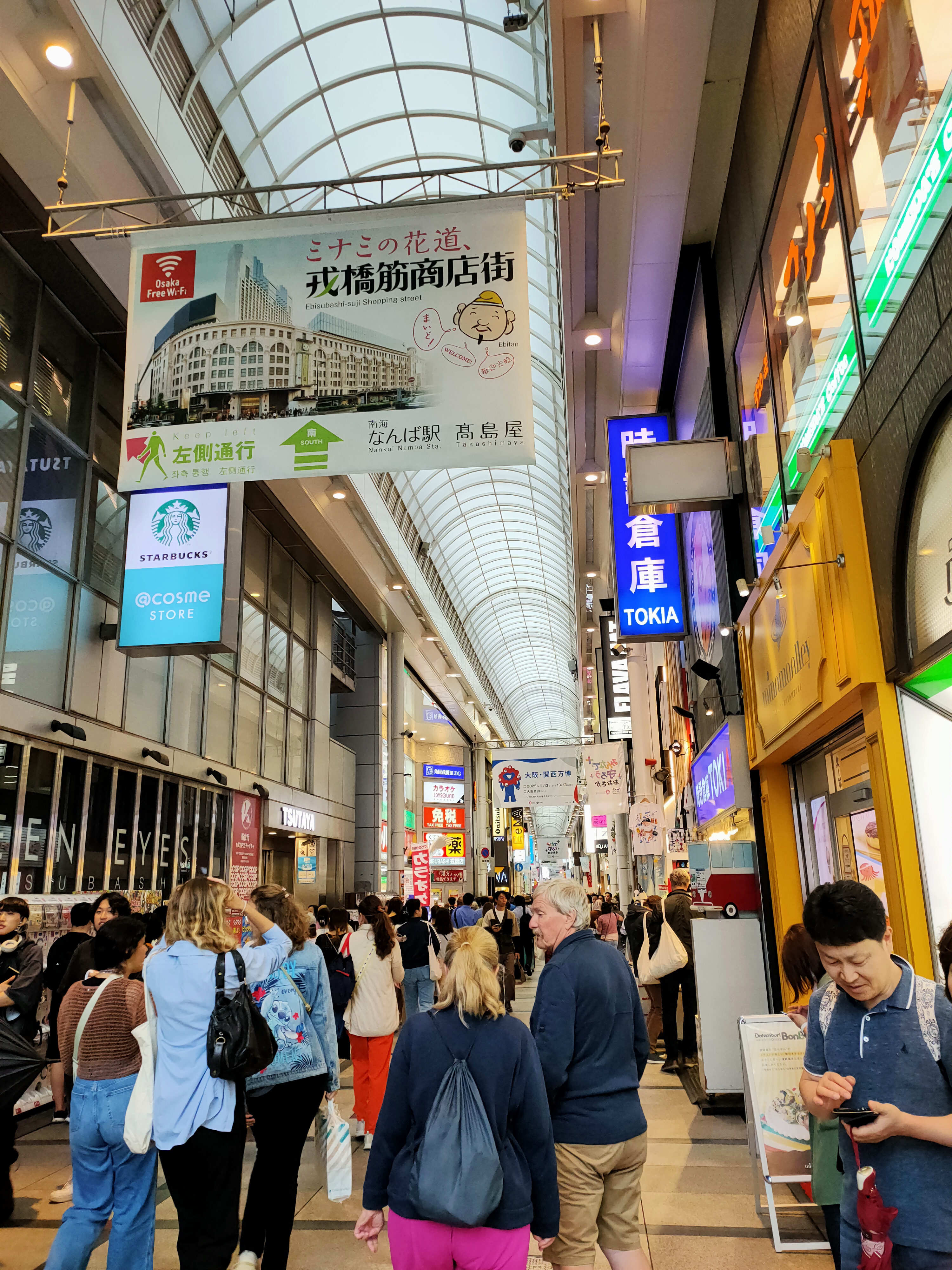 As you can see from the image, the end of the street is not even in sight. This place is an absolute heaven for those who love to shop.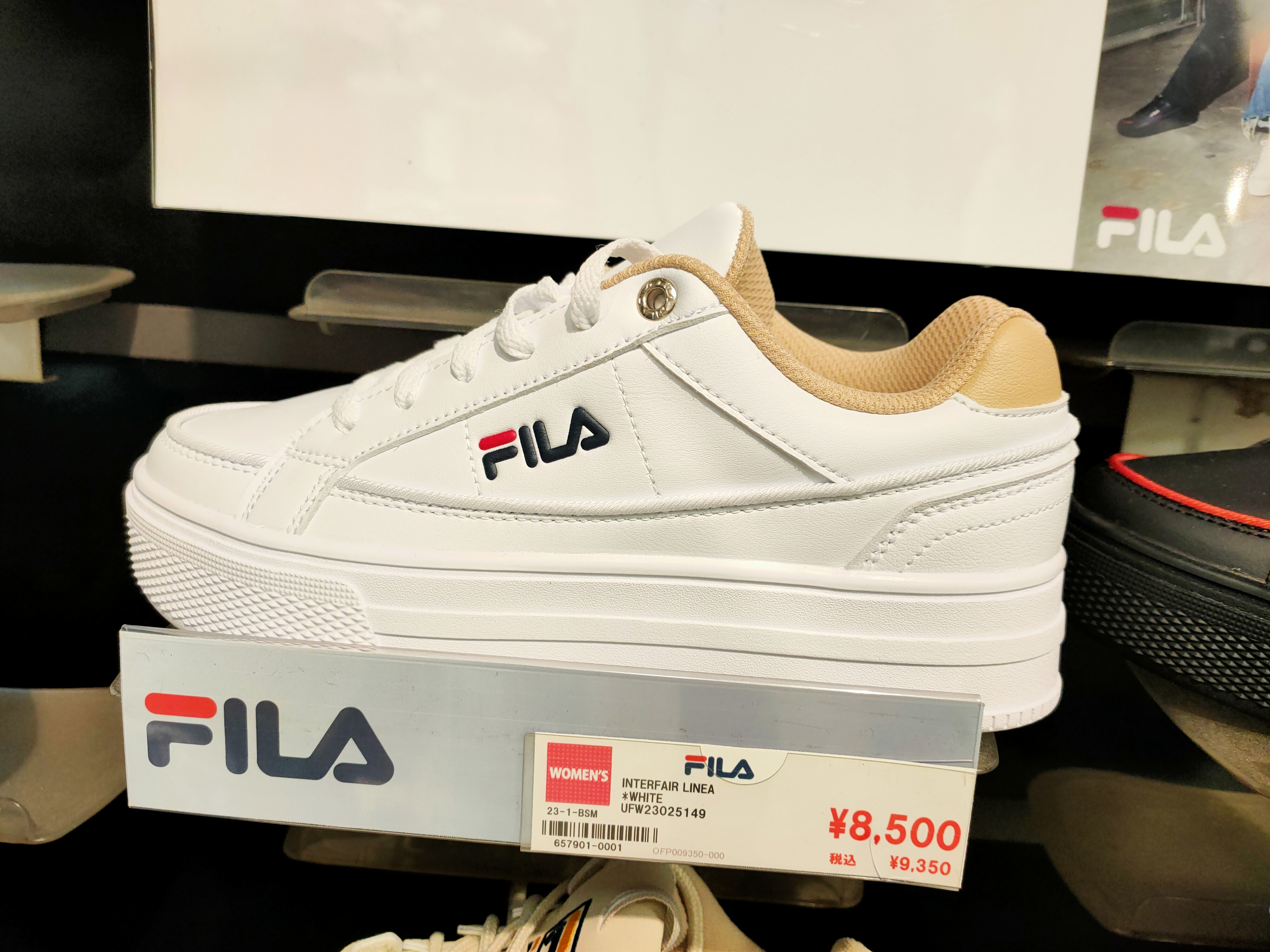 There were many shoes available for sale. The prices were reasonable and the designs were nice.
Useful Links
Universal Studio Japan #
Food #
Here are some places where we ate at Osaka
Himeji #
We went to Himeji for a day trip from Osaka.
Himeji Castle #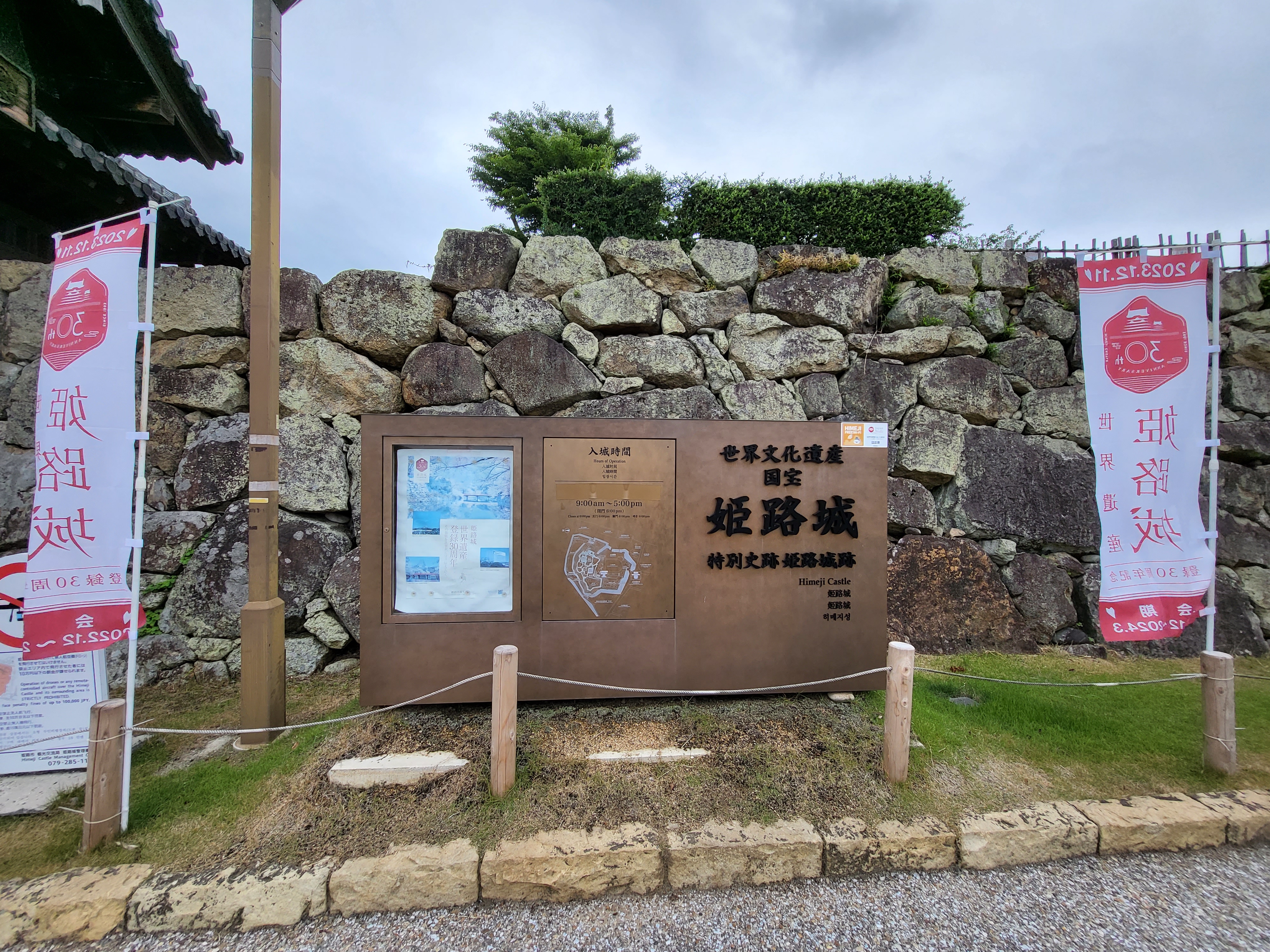 This is the largest castle complex in Japan. It is also kind of like a fort.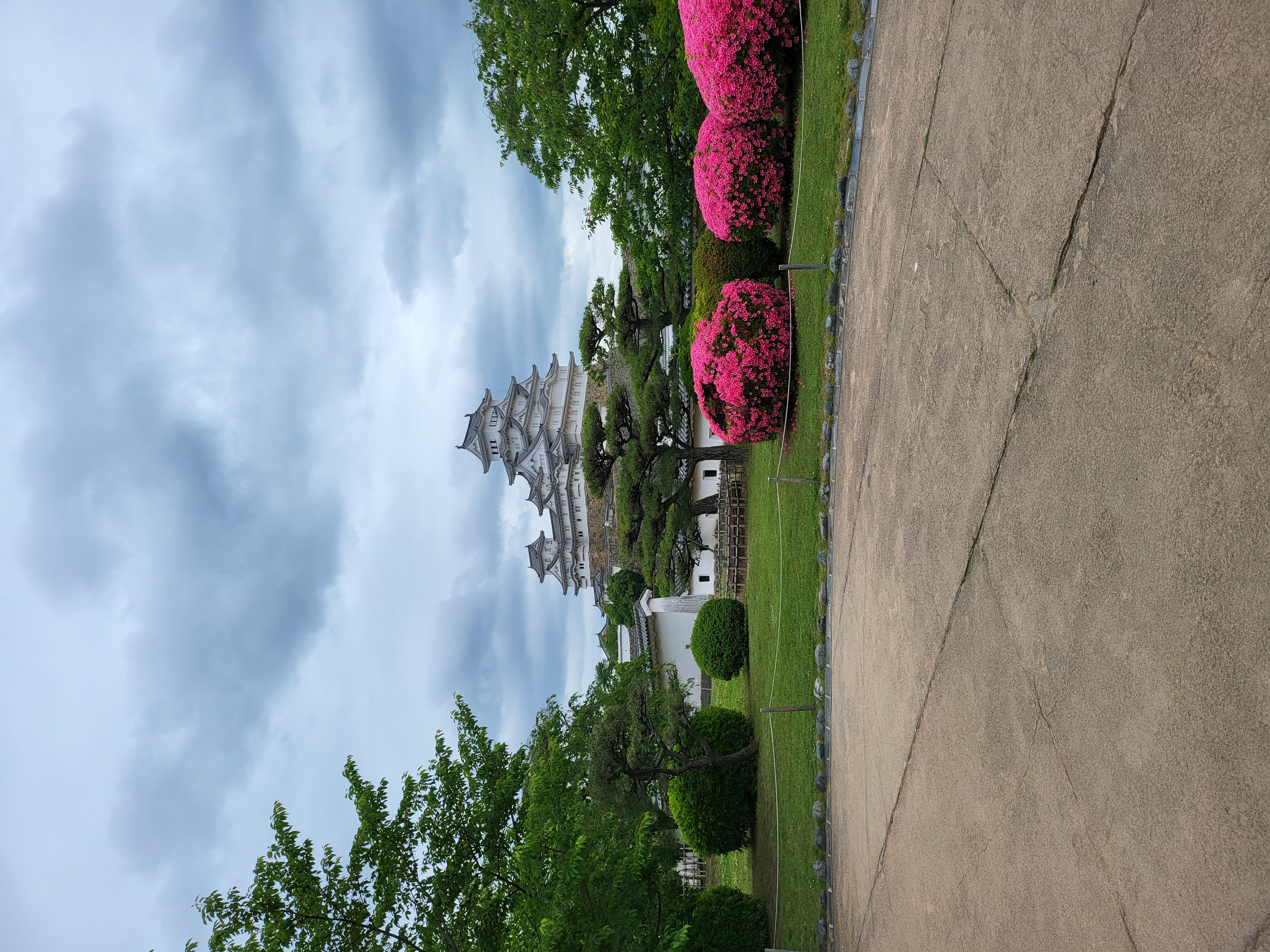 There is also a photo spot where you can take a picture with the castle in the background as seen in the picture above.
The castle contains 2 different wings which explains the history of the castle and the surrounding area. If you are interested in historical sights, this is definitely a place that you should not miss.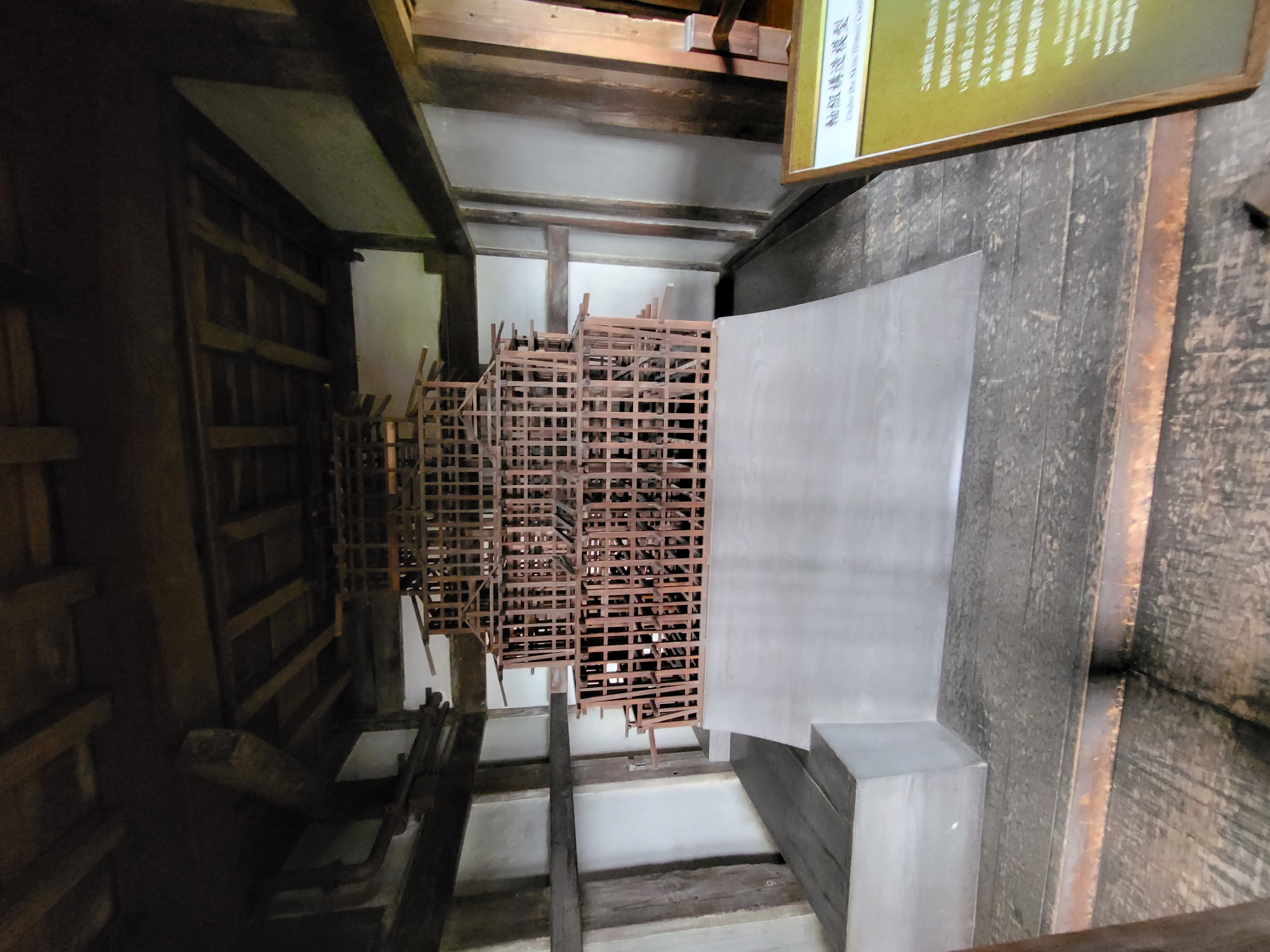 One example is how the castle was built. They employed different techniques to make it difficult for enemies to attack.
Hakone #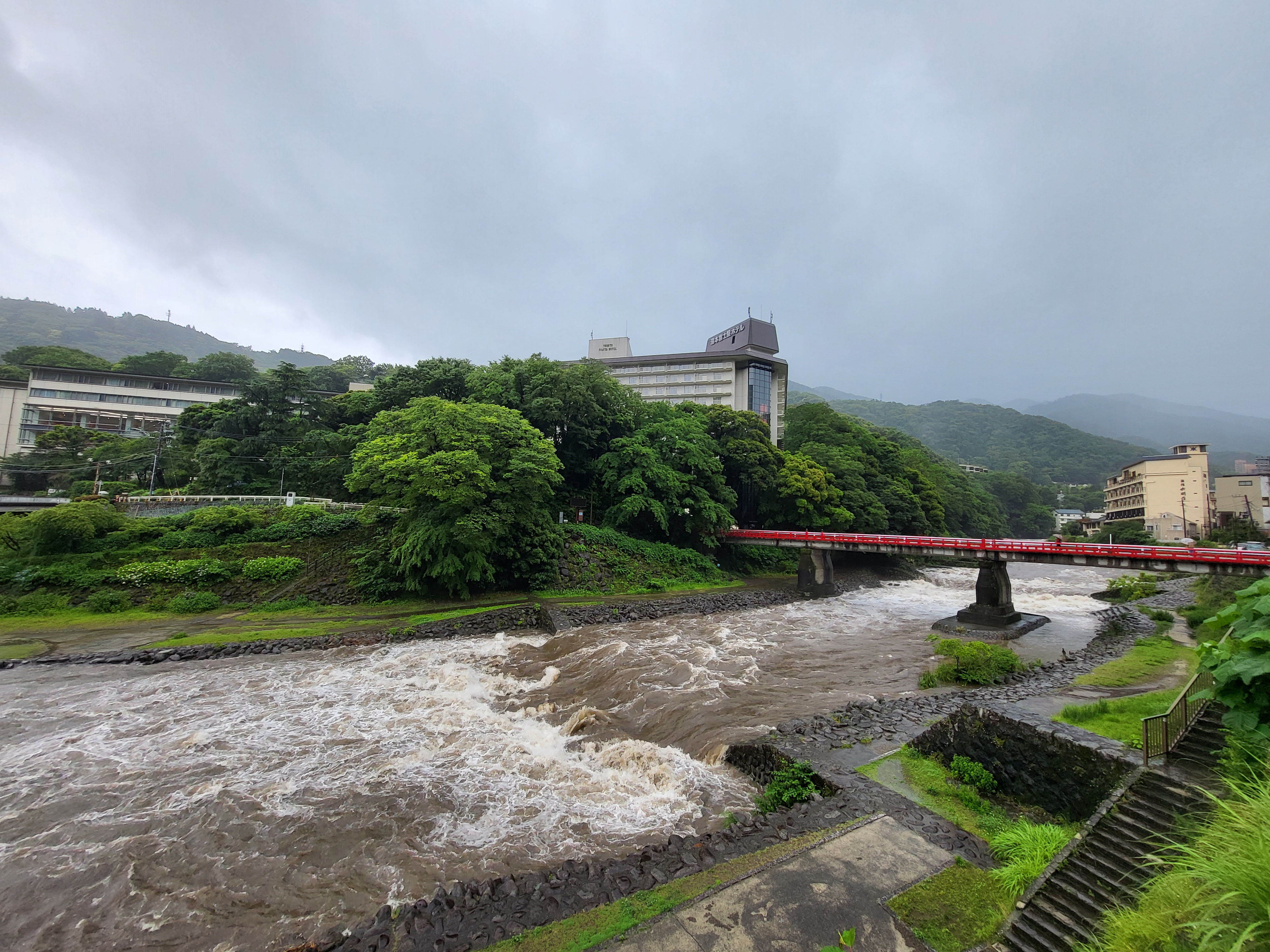 The next stop was Hakone, where we stayed for 2 nights. We wanted to visit many places, however, due to Typhoon Mawar, we were unable to visit and do a lot of things.
I felt lucky that we did not face the Typhoon head on, but there were high winds as the Typhoon side swept Japan.
Lake Ashi #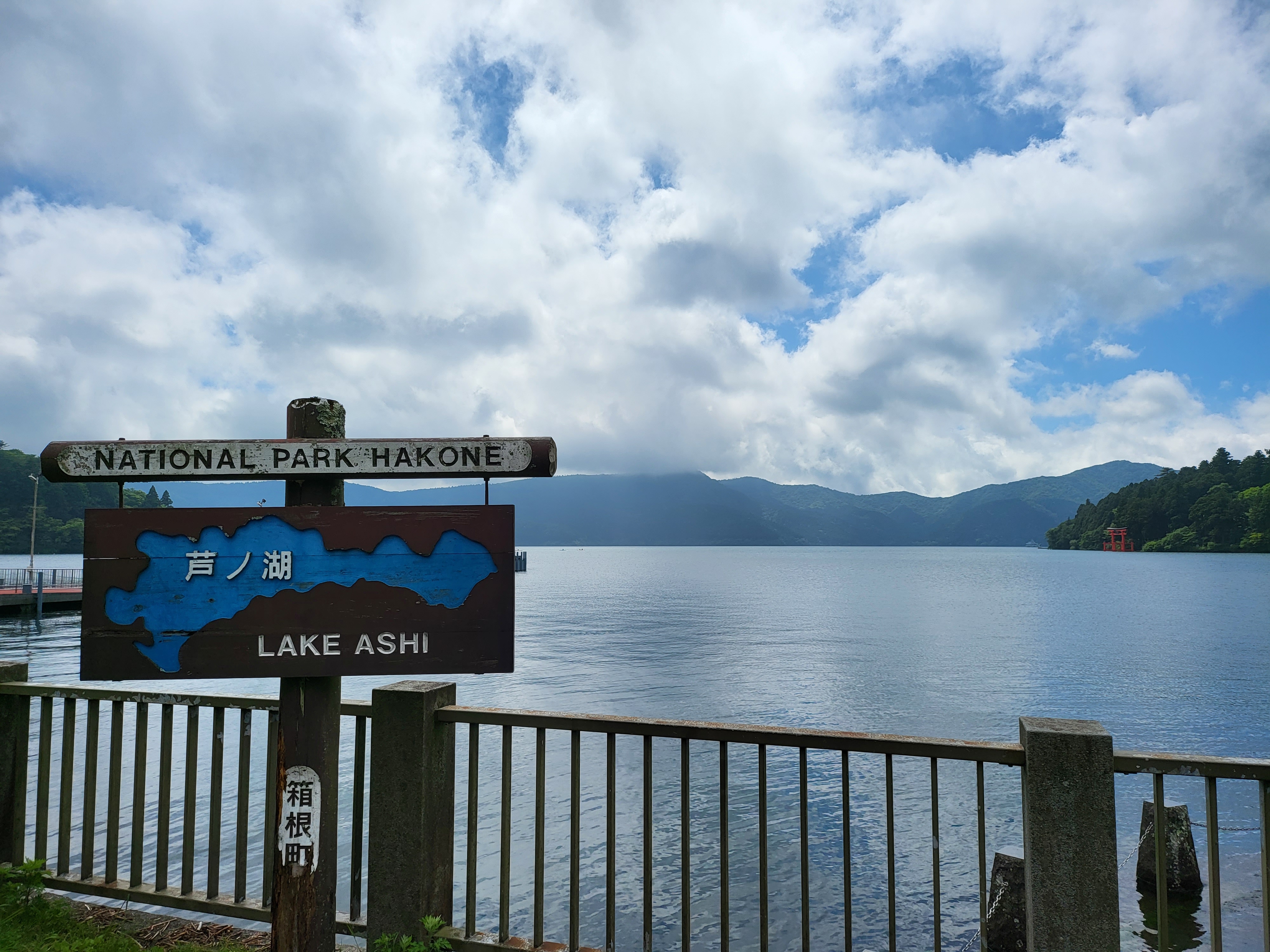 The lake was right outside out hotel. It was a beautiful sight to behold. However, as it was misty, we were unable to see Mt Fuji. Nonetheless, it was still a beautiful sight.
Hakone Shrine #
Next up, it was the Hakone Shrine. It consists of a few different sections.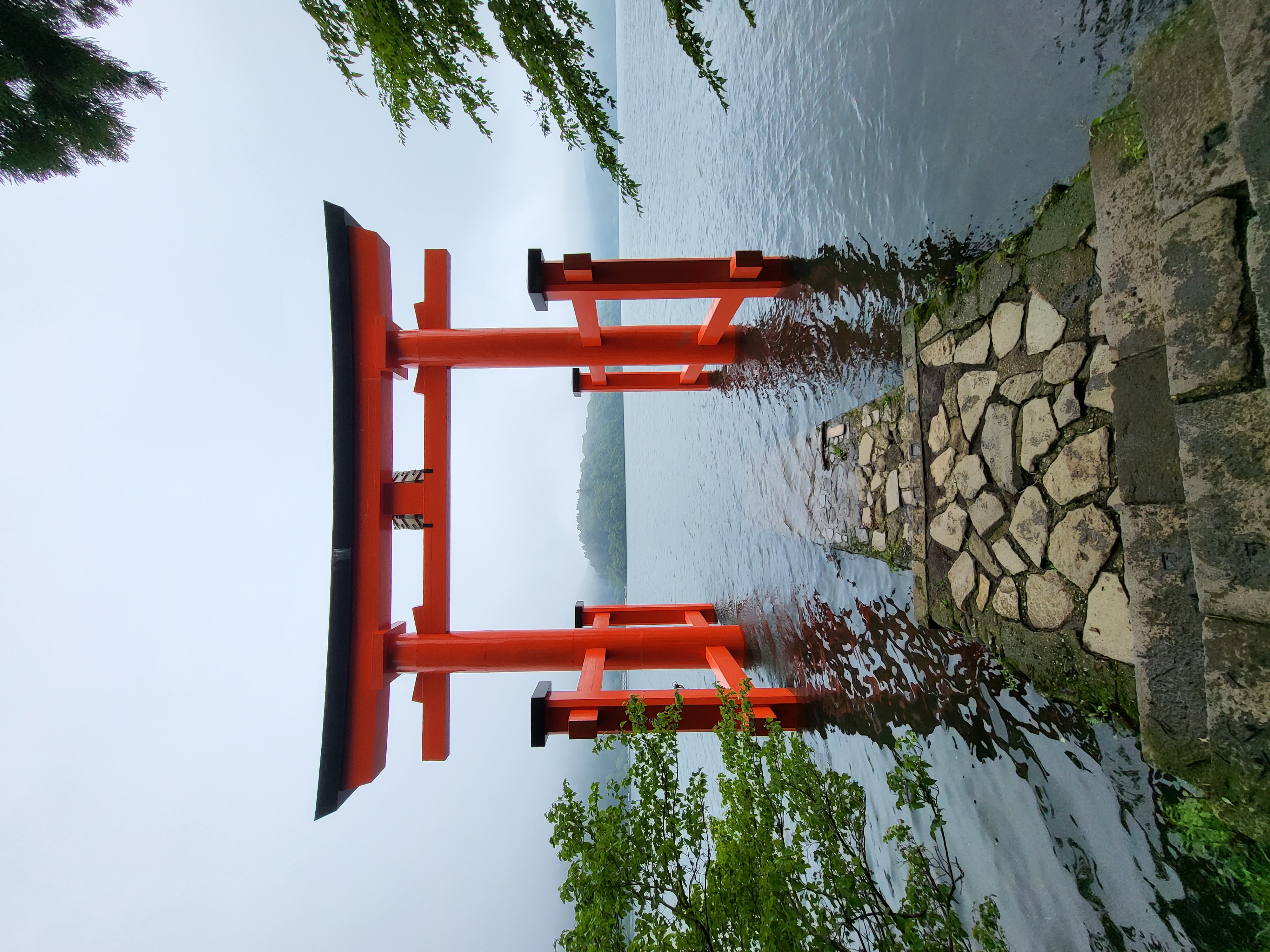 The most popular one will be the gate that is within the lake. The water level is higher than expected (Again, due to the Typhoon). But it is still very pretty.
What we don't usually see is the long queue that is behind the photo that is taken. We had to queue for about 15 minutes before we could take a photo.
We usually ask someone behind us to help take the picture and this chain continues throughout the queue.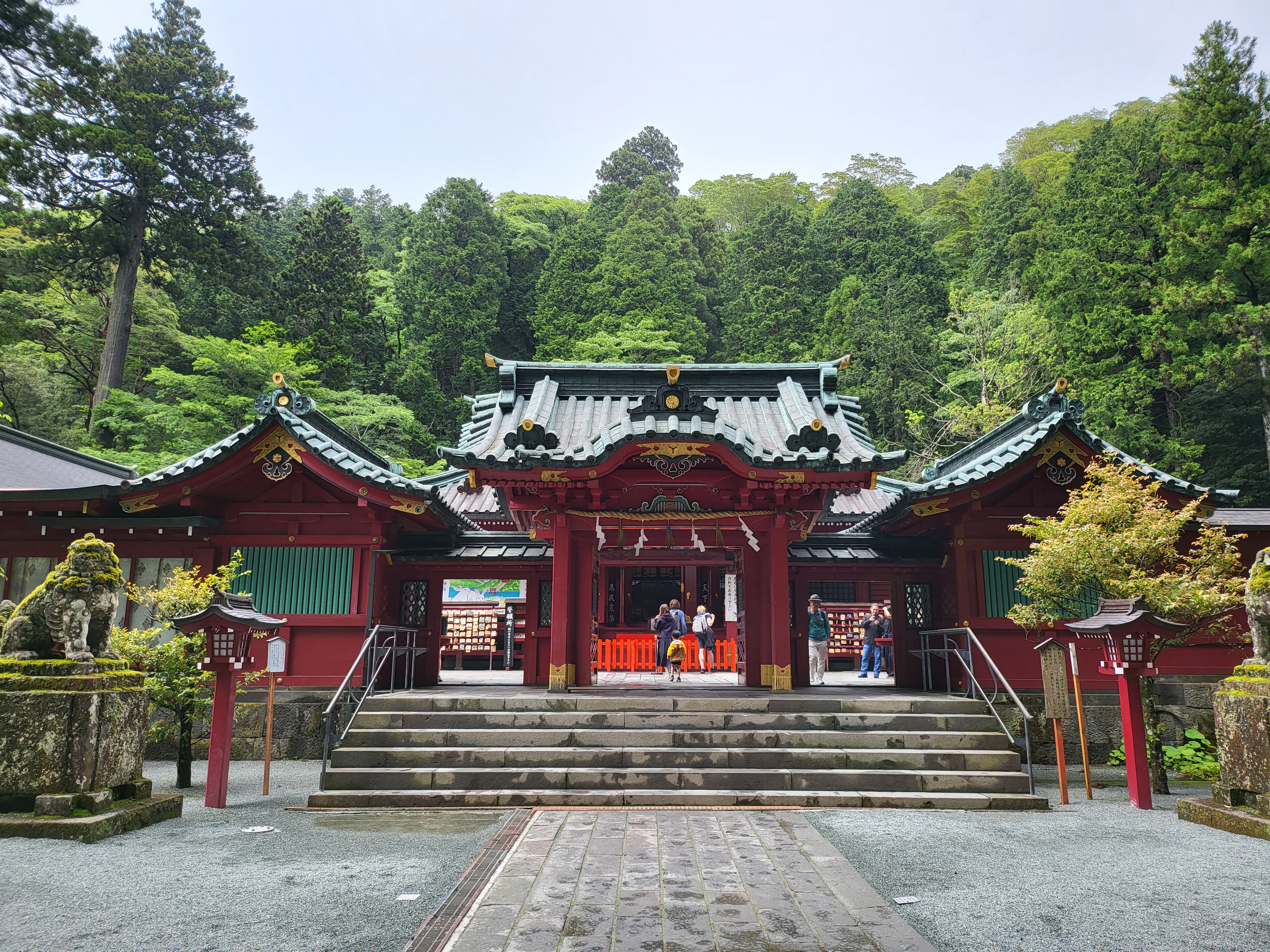 The other part of the shrine is the main shrine itself. It is located on the hill and it is a long staircase up.
Owakudani #
Unfortunately, Owakudani was inaccessible due to Hurricane Mawar. As a result, we were unable to see the volcanic valley and taste the black eggs.
Kyoto #
After going to Hakone, we went to Kyoto for the rest of our trip.
Fushimi Inari #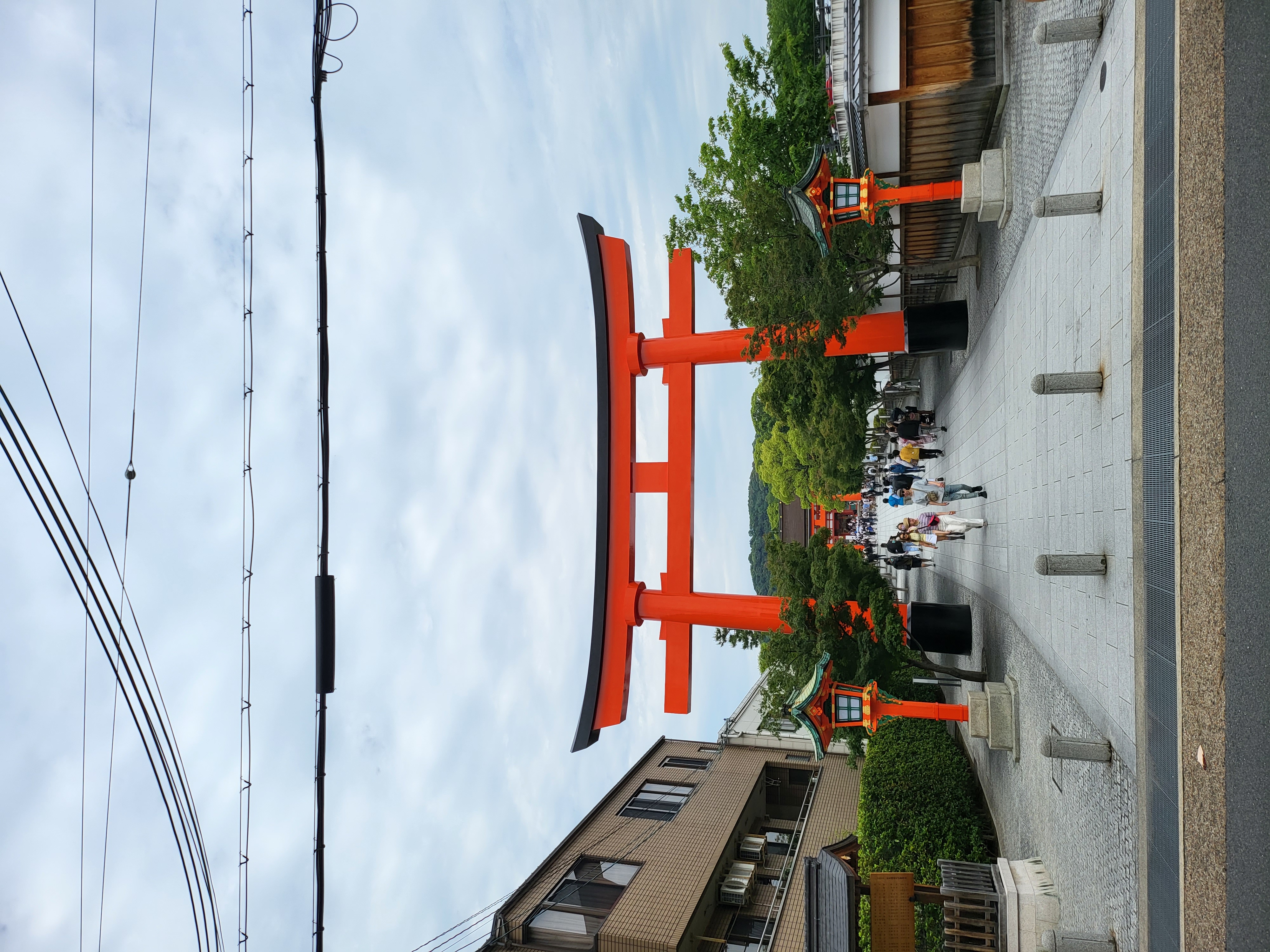 Fushimi Inari is a shrine that is famous for its thousands of Torii gates. It is also the shrine that is featured in the movie Memoirs of a Geisha.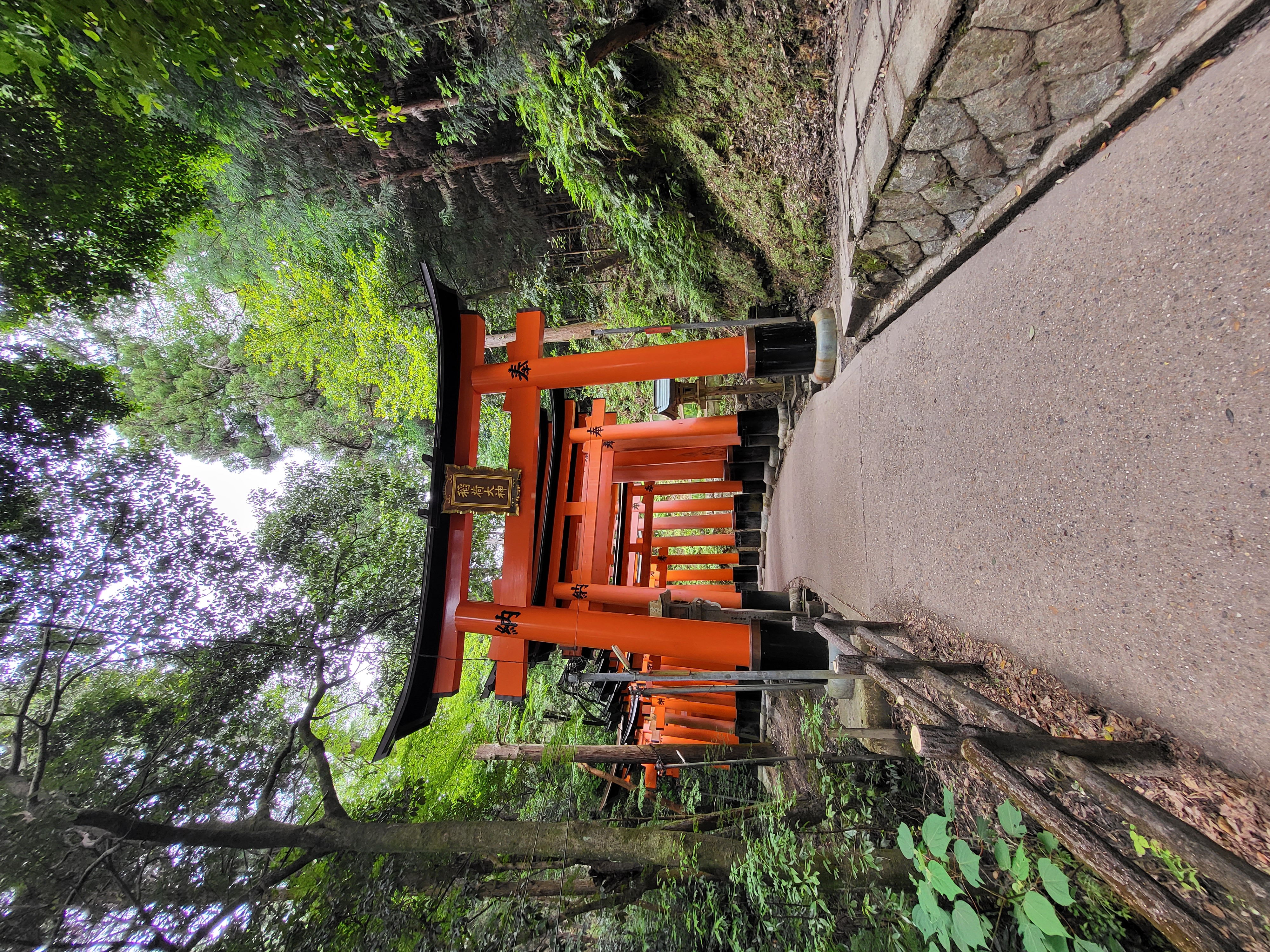 For those who are chasing good photos, I would recommend going further up into the shrine. The higher up you go, the fewer the number of people there are.
Do note that after a certain spot in Fushimi Inari, there is no toilet and shops only accept cash so make sure you have enough cash with you.
Nijo Castle & Kyoto Imperial Castle #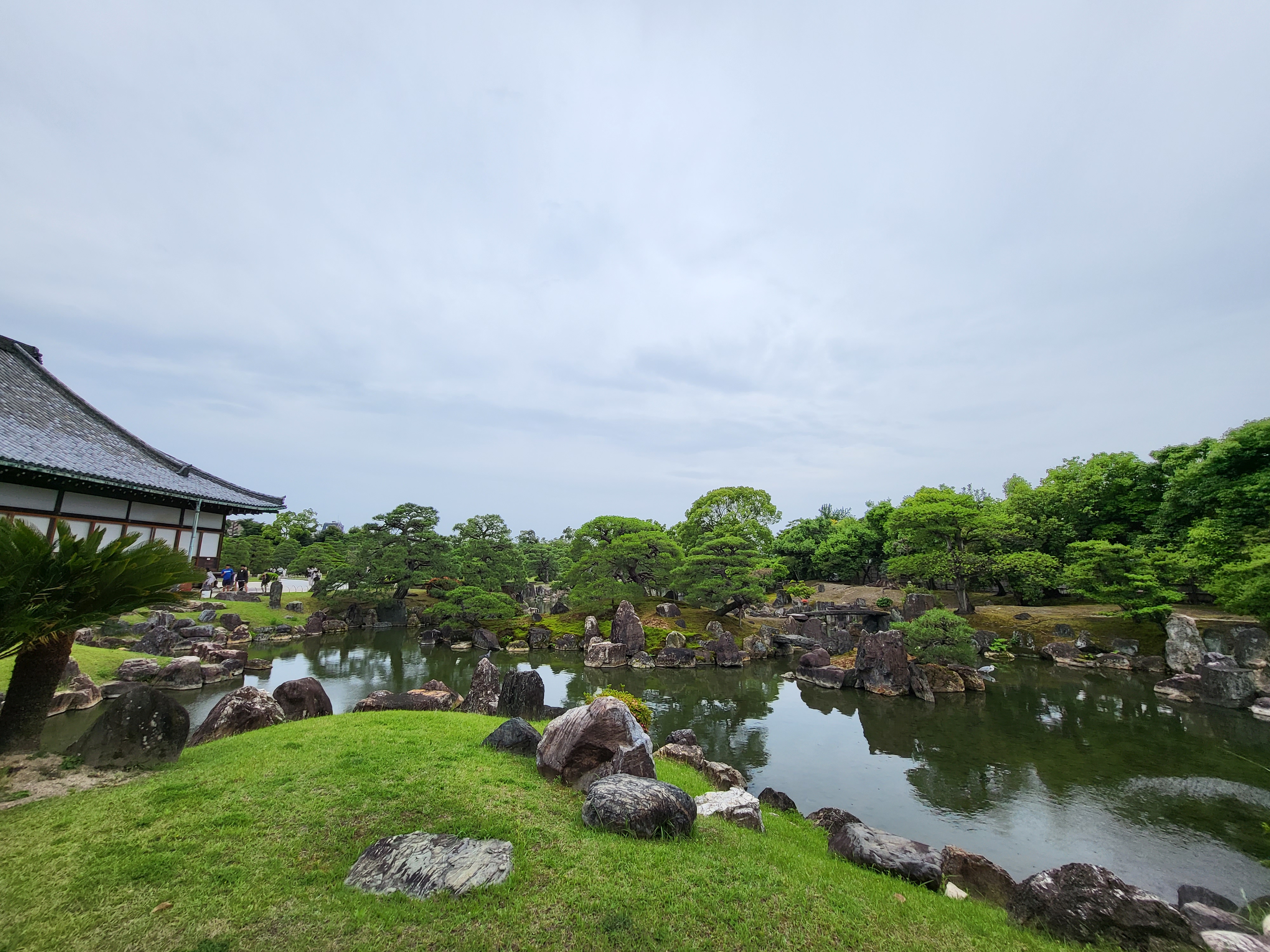 Nijo Castle is the former residence of the Shogun Tokugawa Leyasu. It is a very beautiful castle with many gardens and ponds.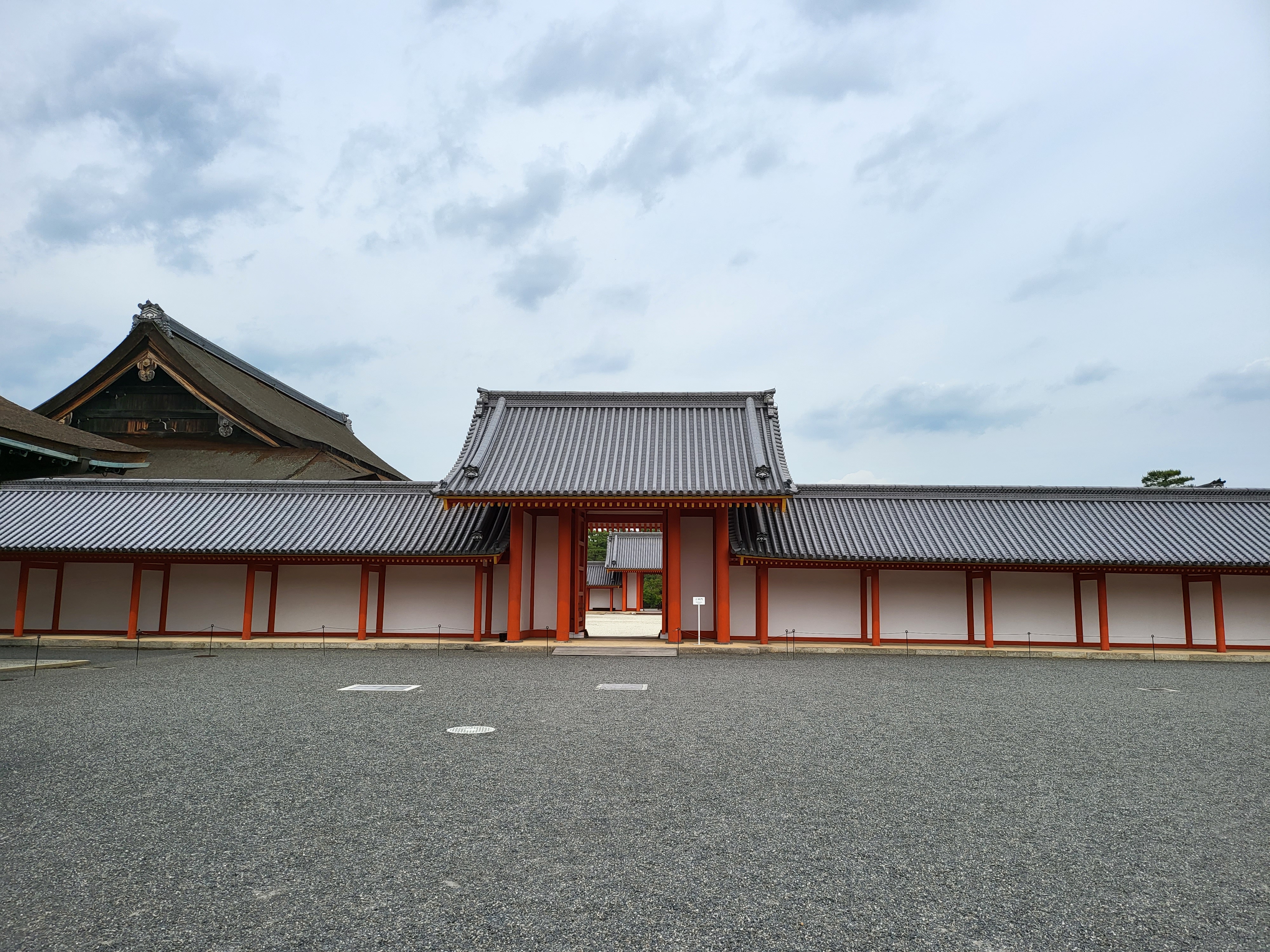 Similar to other castles, it has a lot of stories and history behind it. There are many signs explaining the history of the castle and the surrounding area.
Arashiyama Bamboo Grove #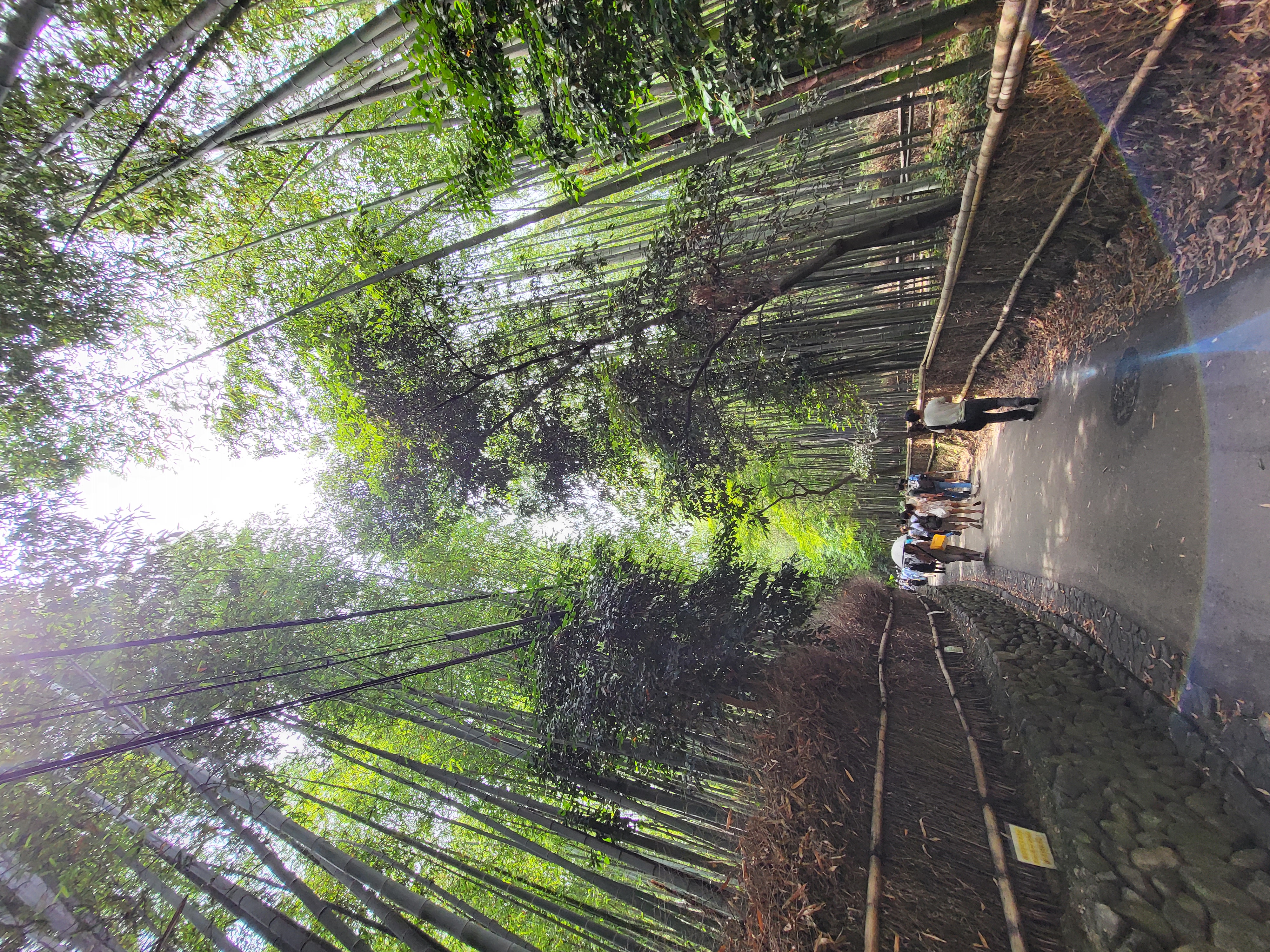 The Arashiyama Bamboo Grove is a very popular tourist spot. It is literally a forest full of bamboo. There are many people there and it is very difficult to take a photo without anyone in the background.
Similar to Hakone Shrine, we had to queue for a while before we could take a photo with some of the bamboo shots.
List of food we tried #
Nara #
We went to Nara for a day trip.
Nara Park #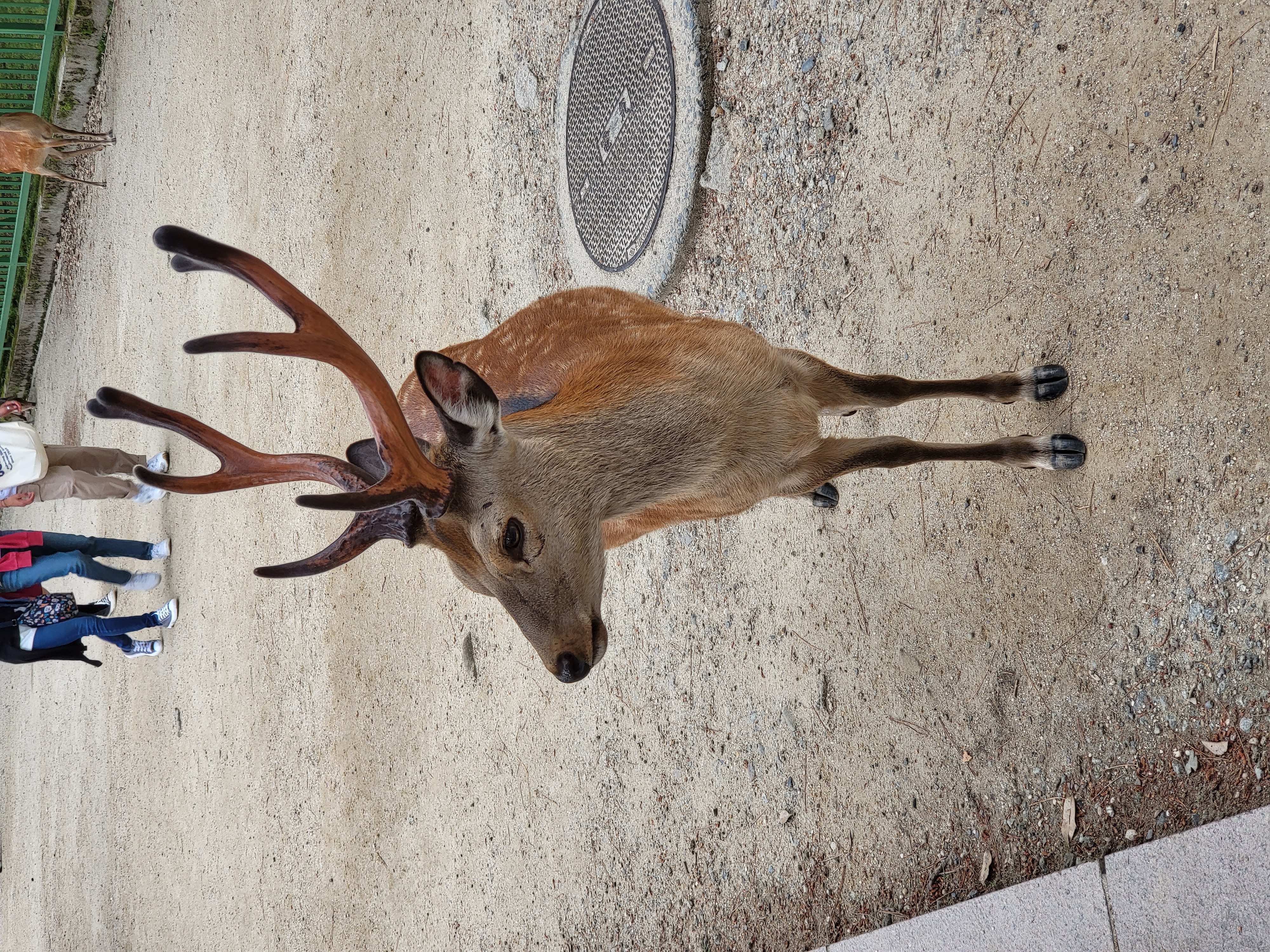 There were many deer at Nara Park, we can buy deer crackers to feed them and interact with them. They are not scared of humans and interacts with us a lot.
Note: Do not feed the deer anything other than deer crackers as it may be harmful to them.
Note 2: Take note of your surroundings before you feed the deer. They may swarm you if they see you holding the crackers.
Big Note: Do not pet baby deers as it rubs your scent on them and their parents may reject them after that.
Kofukuji Temple #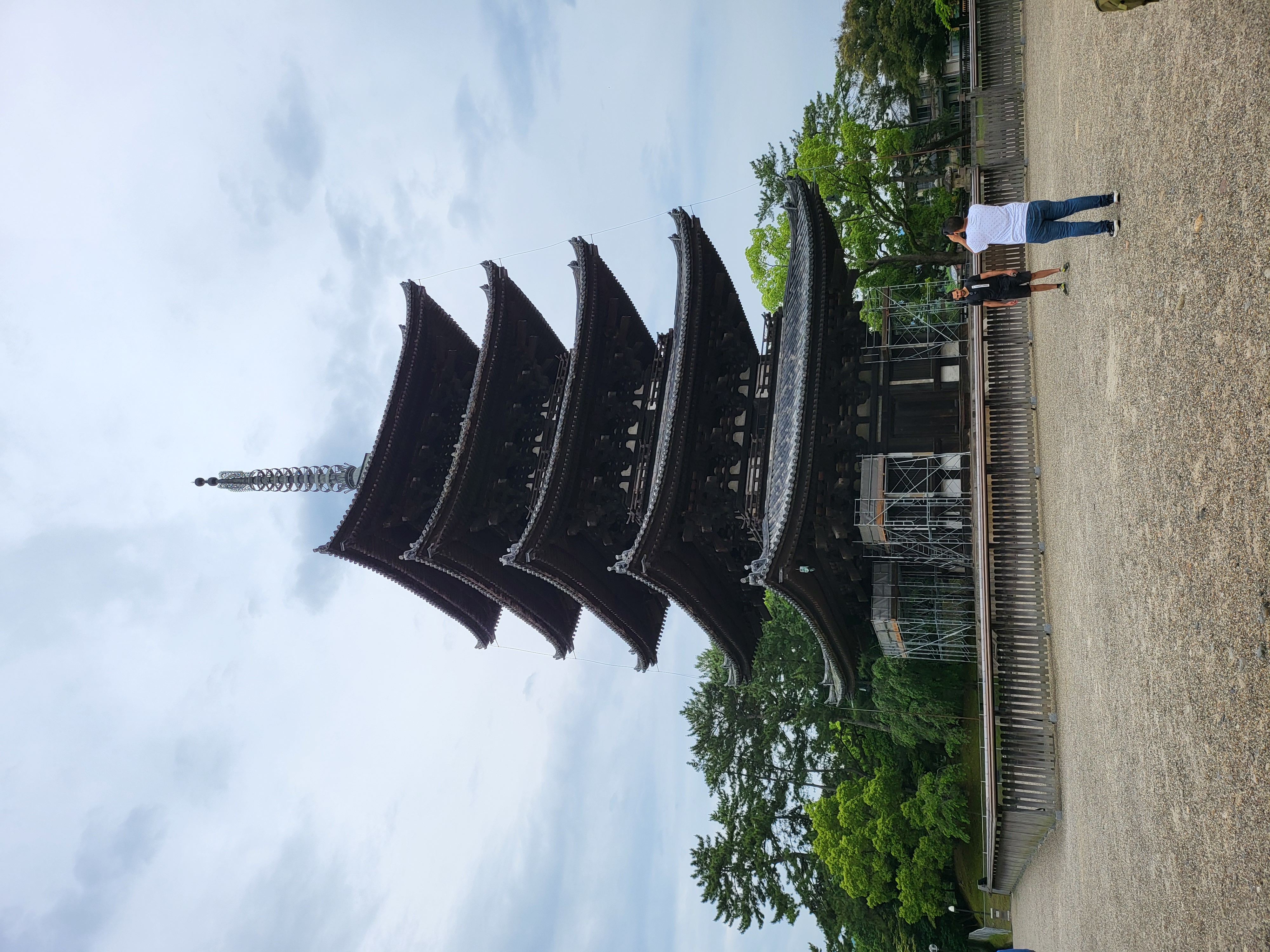 Outside the deer park, there is also a pagoda that is part of the Kofukuji Temple.
Conclusion #
This trip was a very enjoyable one. If you guys have not been to japan, feel free to adapt this schedule to your trip.
Useful links #