In this post, I will be reviewing 千房, an Okonomiyaki store in Dotonbori
Introduction #
Name of store: 千房 (Chibo)
Location: Chibo Okonomiyaki Restaurant, 千房 1 Chome-5-5 Dōtonbori, Chuo Ward, Osaka, Japan
Payment: Card / Cash
Languages spoken: English, Japanese
Website: 千房 Official Website
My Experience #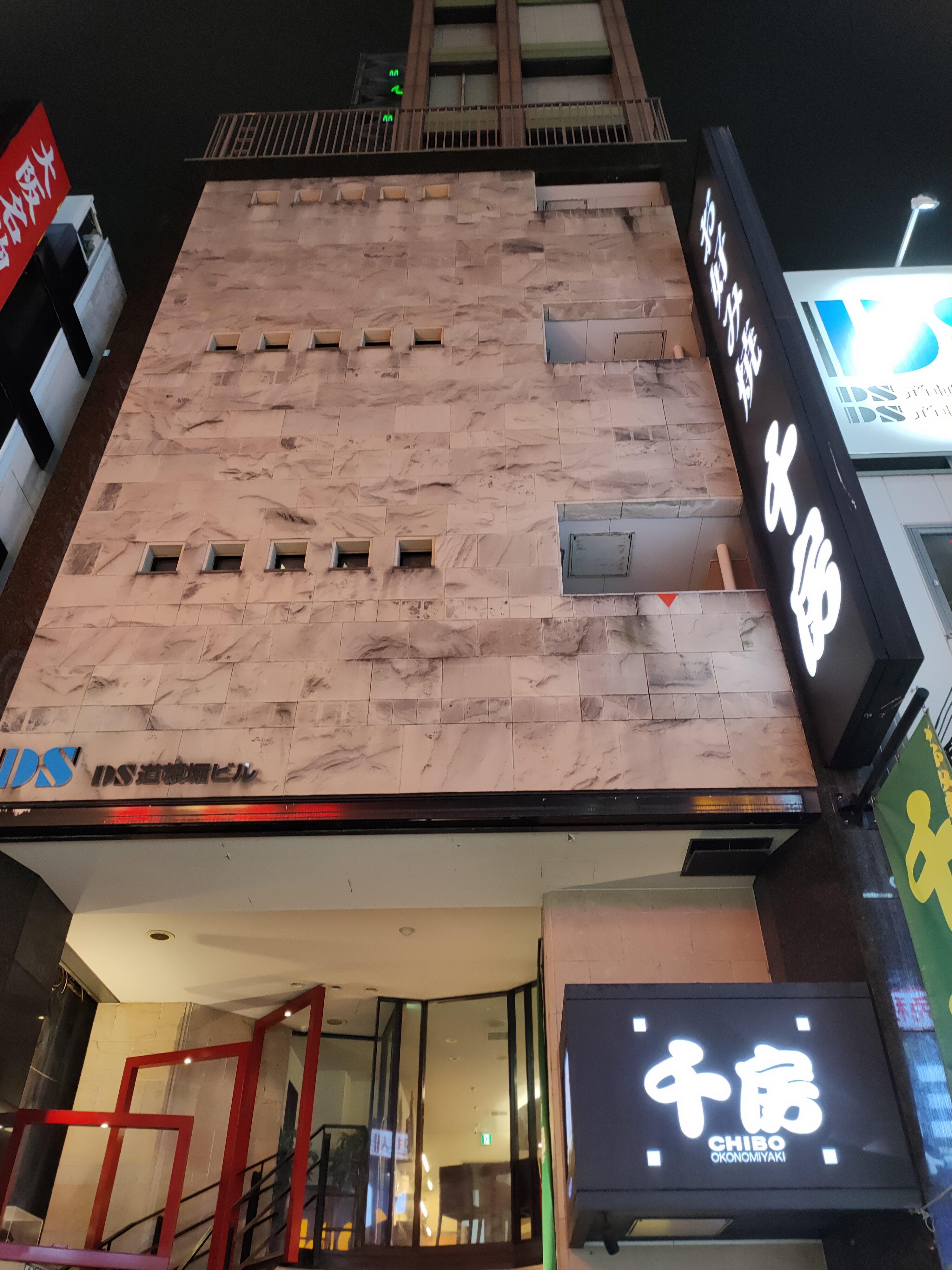 I went to Japan for a 2-week trip and ate at the store once. The restaurant is within the building shown above. There are many floors which the store services.
Before getting a seat at the restaurant, we have to queue outside. We arrived at approximately 7.30pm and queued 45 minutes to approximately 8.15pm. The queue is split into 2 sections to make way for the people walking past the building within the street.
Once we enter, we can hear the sizzling of the food being cooked on the hotplate. The waitress seated us at the bar table and gave us the menu to order.
They served a wide variety of Okonomiyaki and other Japanese food.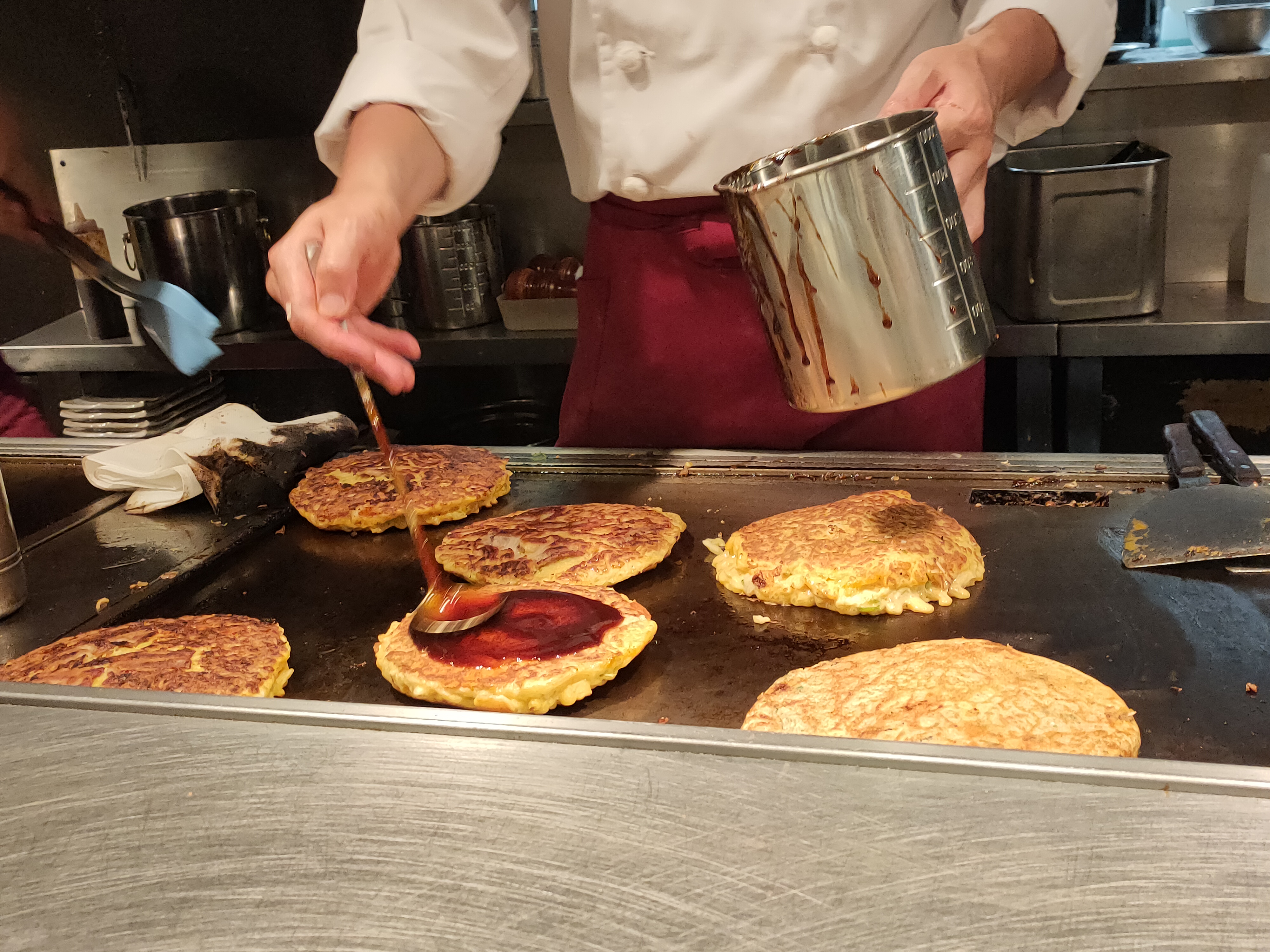 Having the bar seat allowed us to see the chef cook the food in front of us. The chef is responsible for cooking the food for the entire floor.
There were also many seats not in front of the bar and these seats might miss out on the chef cooking the food.
The atmosphere was very chill and the chef gave a good performance cooking the Okonomiyaki.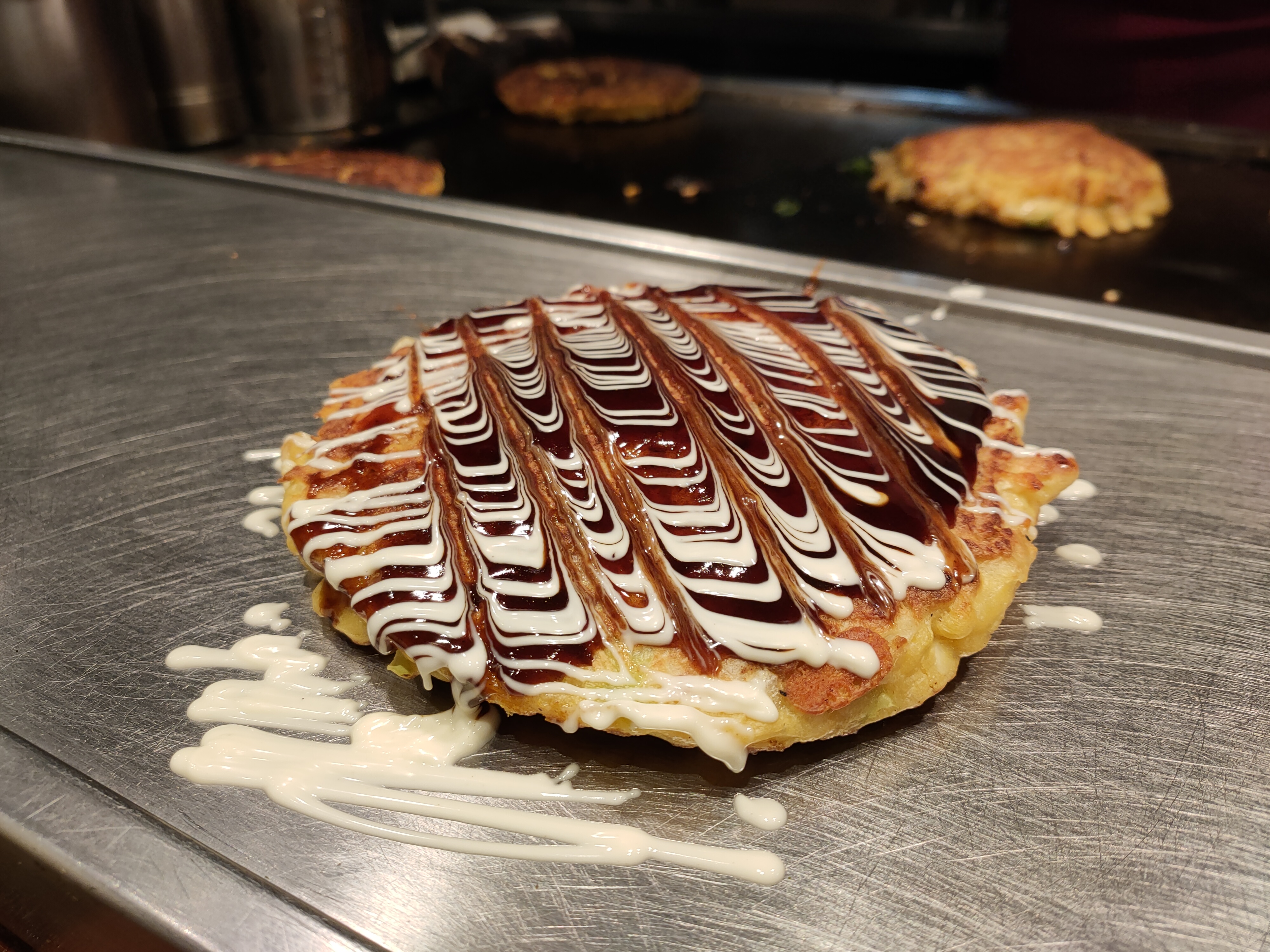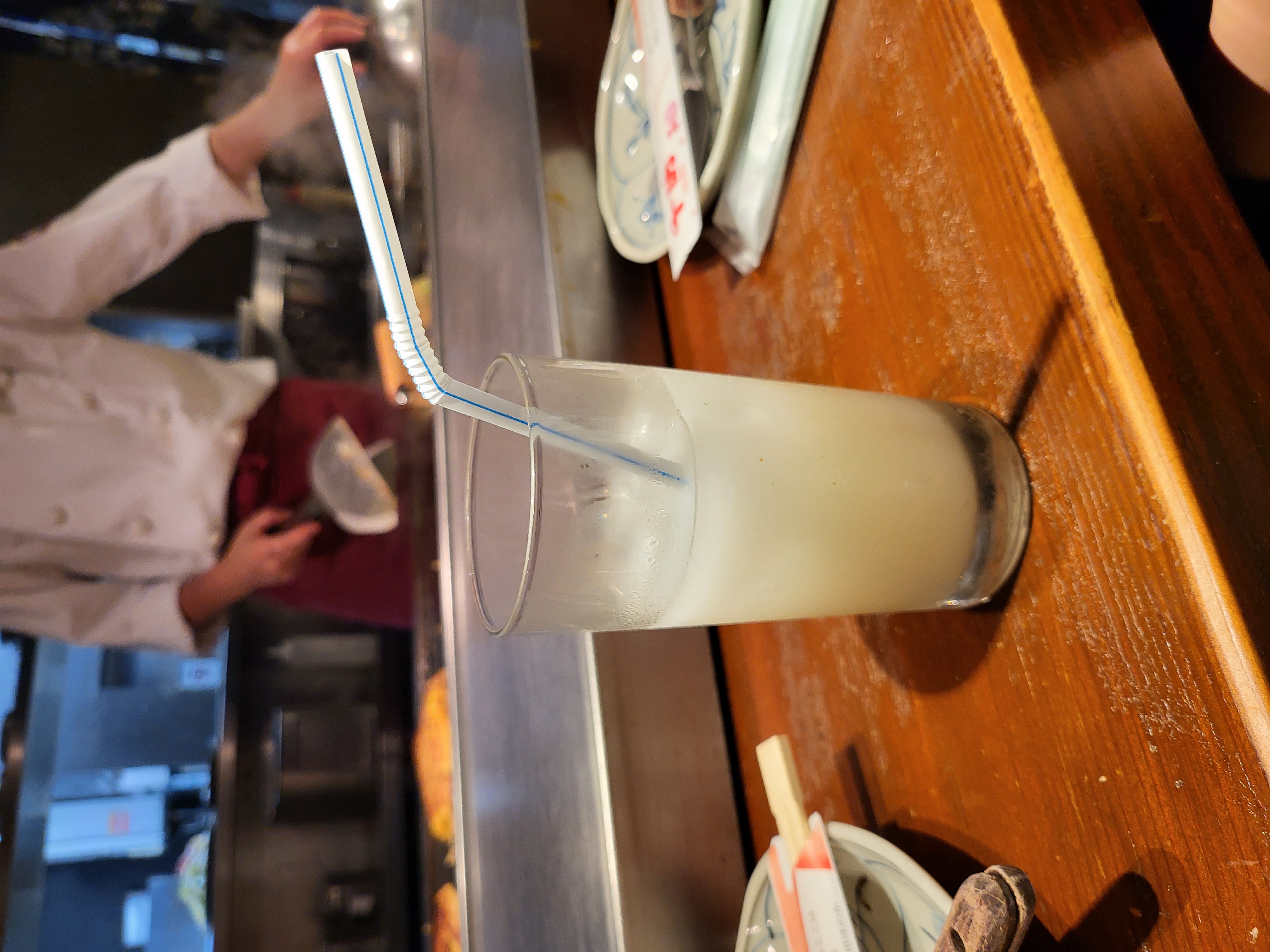 The Okonomiyaki was delicious but the portion is not as large as I expected. It tastes similar to other Okonomiyaki stores which I tried in Osaka. The soda is also nice and refreshing.
Overall #
The restaurant seems to be popular among tourists. I will recommend this place to anyone who happen to be at Dotonbori and wants a decent meal. It is not really worth going out of your way to try this restaurant.
Useful links #