A 3-Month Experiment with Etsy and Printful
Join me on an exhilarating three-month experiment as I embark on a journey of Etsy and Printful integration for a thriving side hustle. In this blog post, I share my plans, strategies, and expectations for this exciting endeavor. From setting up my Etsy shop to leveraging the power of Printful's print-on-demand services, I'll document my progress, challenges, and successes along the way. Follow me as I navigate the world of creative entrepreneurship, exploring how this integration can unlock a world of crafting profits. Stay tuned as I uncover valuable insights and share firsthand experiences throughout this dynamic three-month experiment.
After looking at a handful of posts online about earning passive income. I decided to start an experiment and see which ones actually works.
The first one that I am starting with is starting an e-commerce store using Etsy + Printful.
The Setup #
Step 1: Sign up and Set Up Your Printful Account #
Visit the Printful website and create your account. Connect Printful to your e-commerce platform (such as Shopify, WooCommerce, or Etsy). In this case, we will be integrating with Etsy.
Step 2: Design Your Products #
Explore the wide range of products offered by Printful, including apparel, accessories, home decor, and more. Use the Printful Mockup Generator to create stunning product visuals.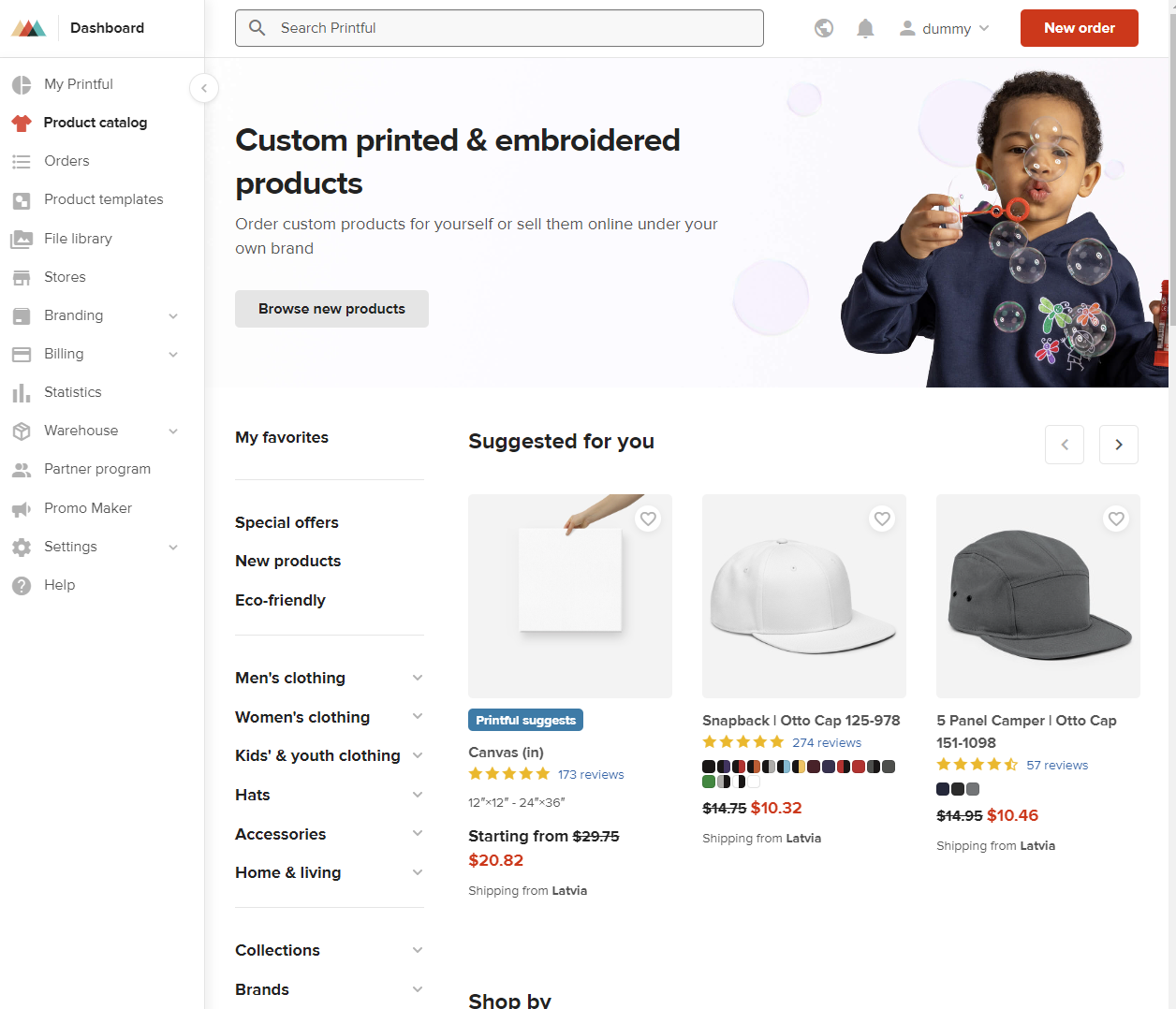 Customize your designs, upload your artwork, and experiment with different placement options.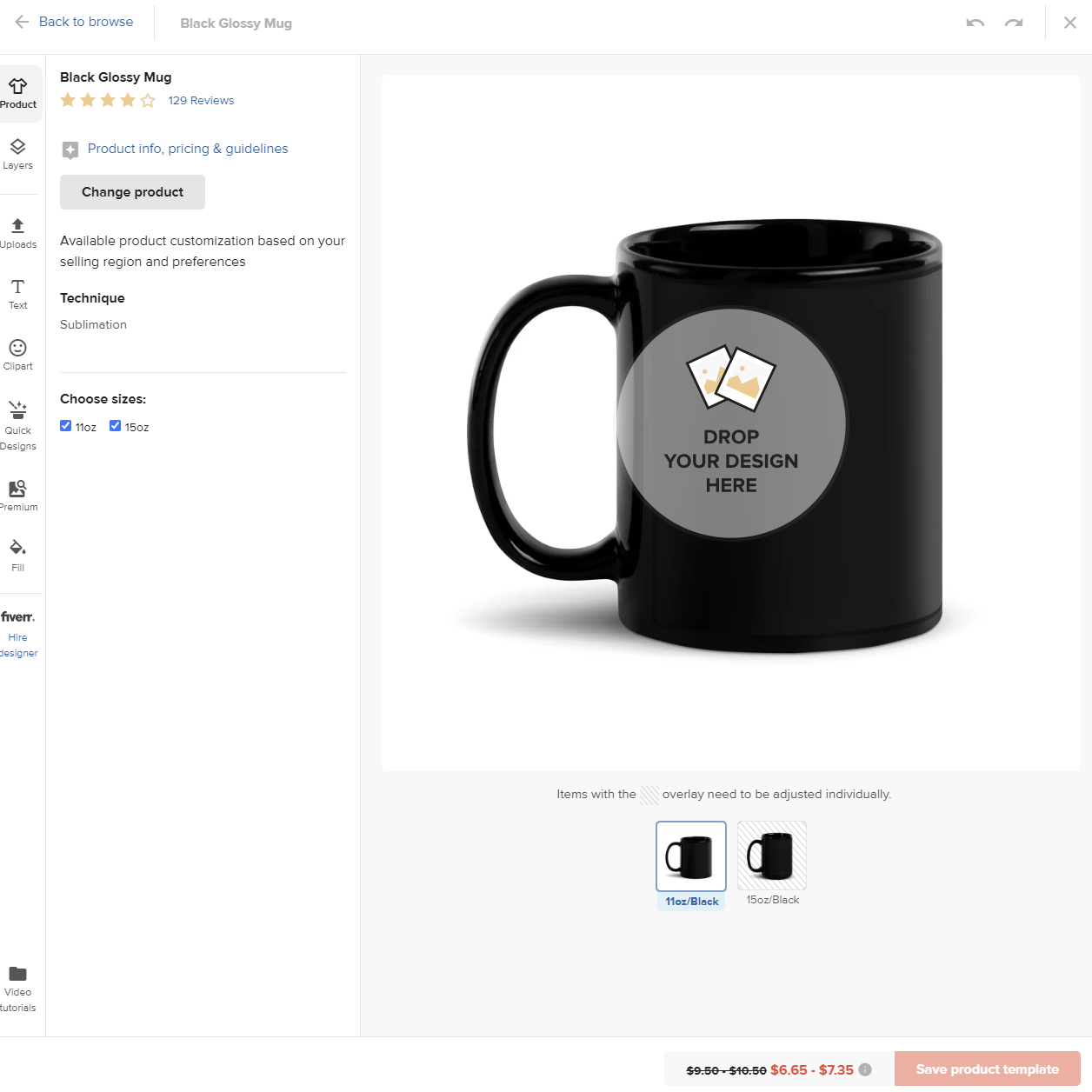 Step 3: Configure Your Store Settings
Adjust pricing and profit margins to ensure your business remains profitable. Set up shipping rates and methods to provide accurate and reliable shipping options to your customers. Define branding options, including packing slips, labels, and notifications, to maintain a consistent brand experience.
Step 4: Sync Products and Manage Inventory #
Sync your chosen products from Printful to your online store with a few simple clicks. Enable automatic inventory updates to ensure accurate stock levels at all times. Utilize the Printful product push generator for seamless management of your product catalog.
This can be done from Esty with a click of a button.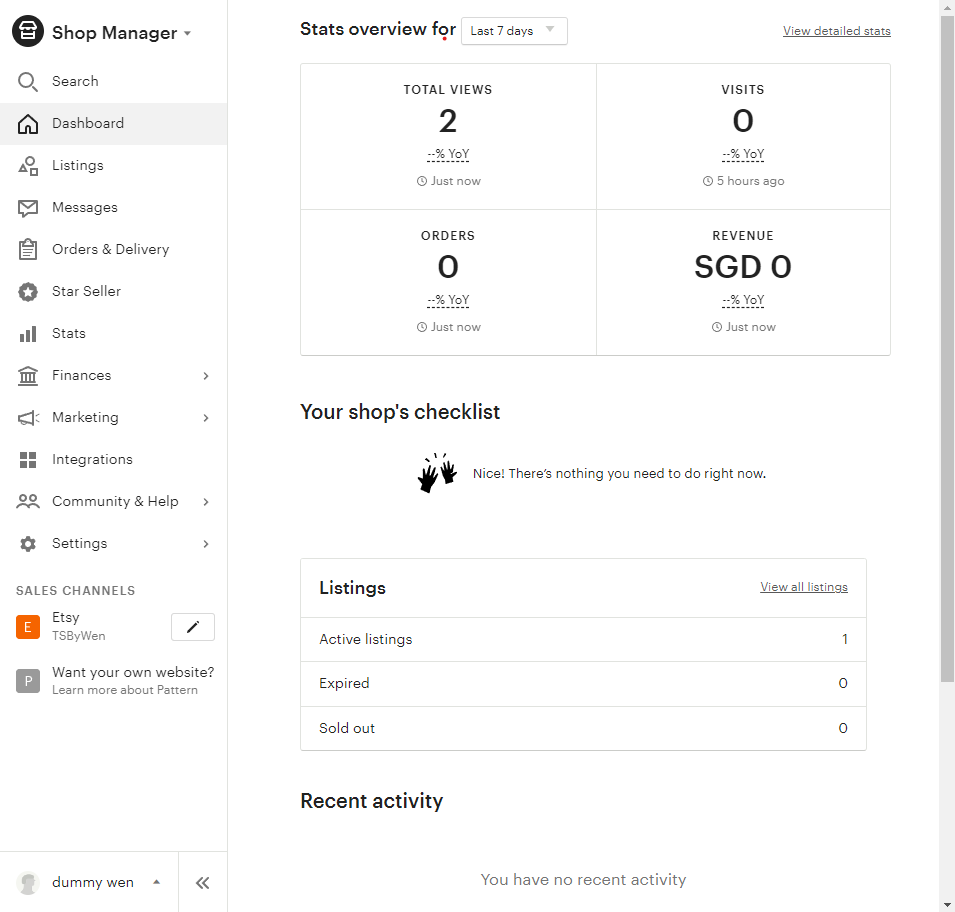 Step 5: Place Orders and Fulfillment Process #
Printful takes care of the fulfillment and Esty acts as a store front. This is where we leave it and do the advertising.
The direction of this experiment #
For the next 3 months, during my free time, I will be following the these tips to promote my business
Promote my Products: Utilize social media platforms, email marketing, and other marketing channels to drive traffic to my Etsy shop and showcase my Printful-integrated products.

Optimize my Listings: Continuously refine my product listings on Etsy by using compelling descriptions, high-quality images, relevant tags, and competitive pricing.

Monitor Sales and Analytics: Keep a close eye on my sales and analytics data to identify trends, popular products, and areas for improvement. Adjust my strategies and offerings accordingly.

Expand my Product Range: Explore new product ideas and expand my offerings by leveraging Printful's wide range of customizable products. Stay creative and cater to evolving customer demands.

Seek Feedback and Adapt: Encourage customers to leave reviews and feedback, and use that information to refine my products and business strategies. Continuously adapt and evolve based on customer preferences.

Explore Additional Sales Channels: Consider expanding my sales channels beyond Etsy. Explore options like my own website, other online marketplaces, or local events to reach a wider audience and increase my sales potential.
Data Collection #
During this period, I will be recording my actions and revenue/profits timeline and hopefully at the end of this, learn more about how the business works.
Links #