The blog post for this week is not tech related. It is about my trip to Switzerland with NUS Greyhats for the LakeCTF Finals (Hosted by Polygl0ts).
The trip was a total of 5 days, 4 nights and it was a lot of fun.
For those who are looking for ideas of what to do in Switzerland, feel free to take ideas from here.
Rough Timeline #
| Day | Activity |
| --- | --- |
| 1 | Fly off from SG + Tour of EPFL |
| 2 | CTF Competition |
| 3 | More Lausanne Travels |
| 4 | Geneva |
| 5 | Geneva + Fly off |
Day 1: Fly off from SG + Tour of EPFL #
Flying Off from SG #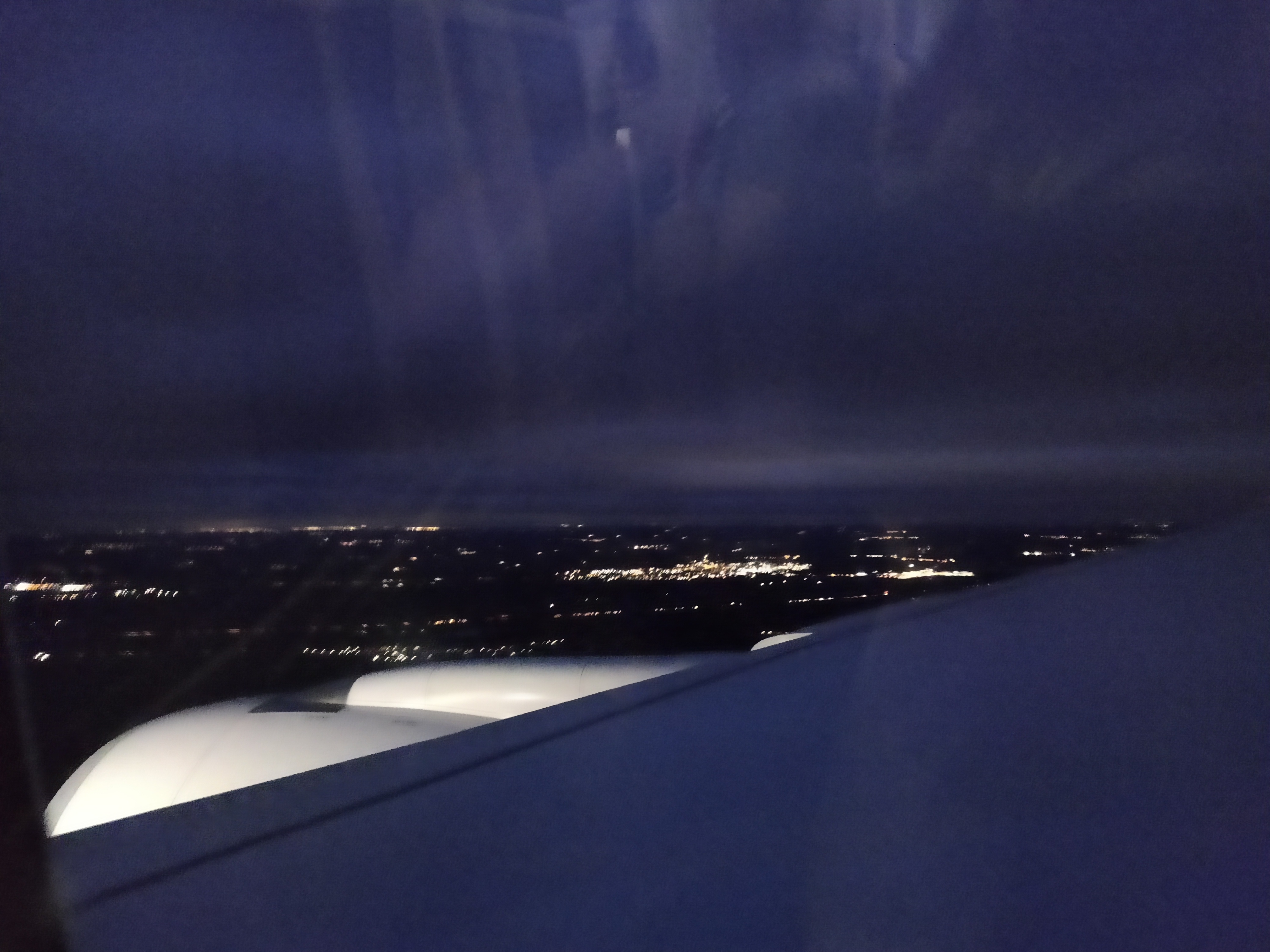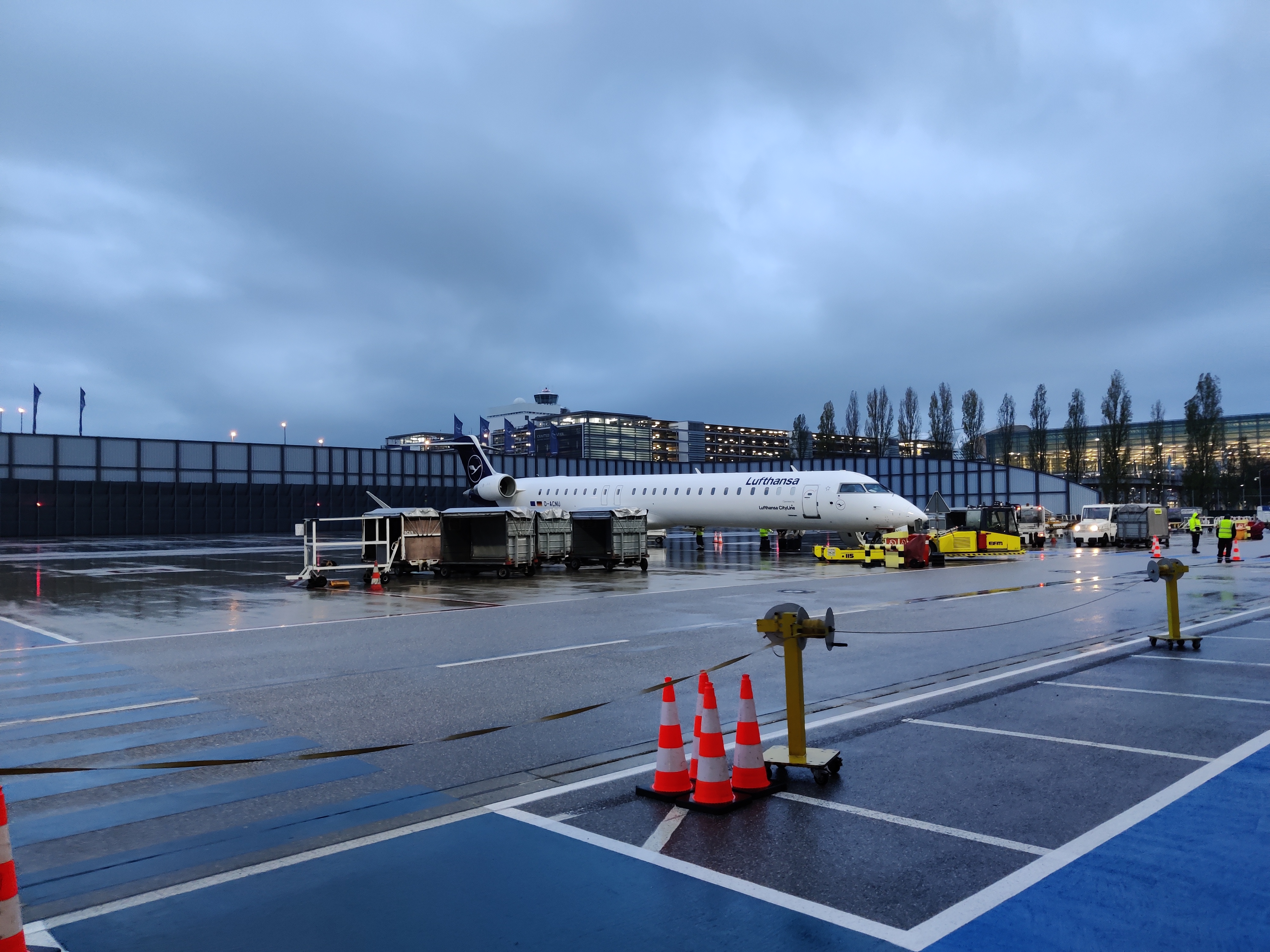 For the trip, we flew off from Singapore to Munich followed by another plane ride to Geneva. The flight was pretty smooth. Although there were some delays, we still manage to arrive more or less on time in Geneva.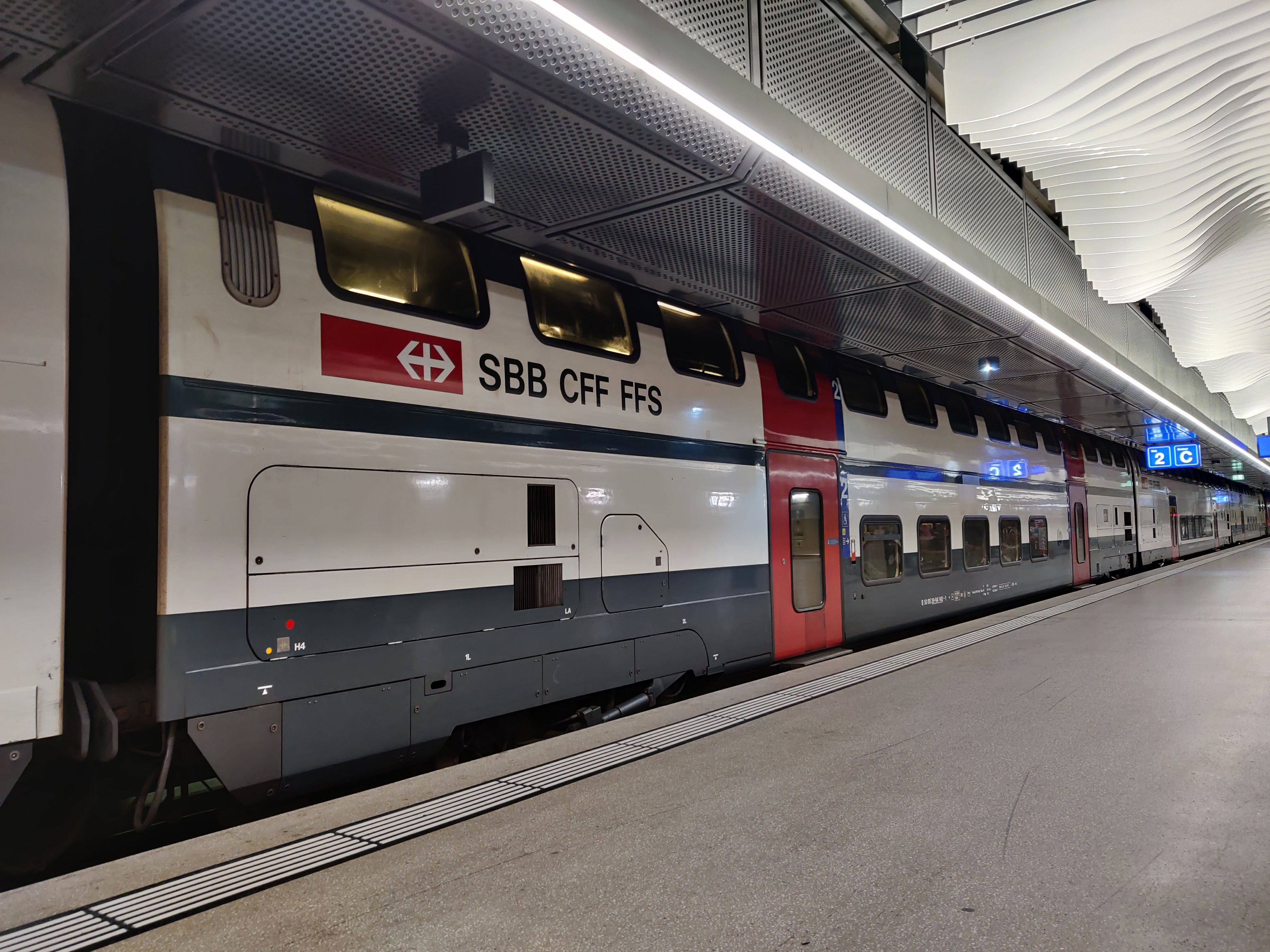 Once we arrived at Geneva, we took a train to Lausanne. The train ride was pretty smooth and we arrived at Lausanne in about 1 hour.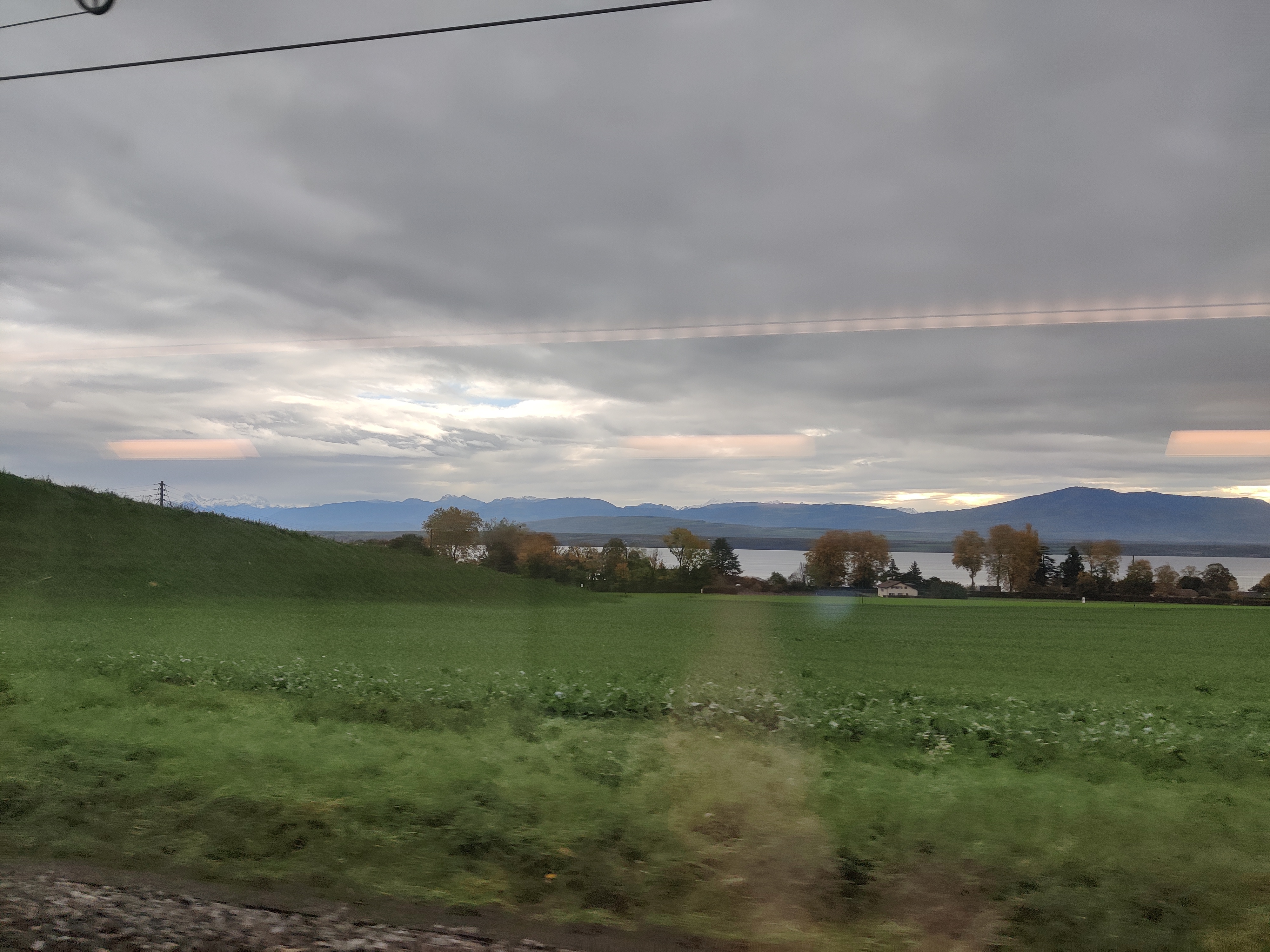 During the train ride, we got our first sneak peek at the mountains.
Arriving at Lausanne #
Once we arrive at Lausanne, we checked into our Hotel and went for lunch.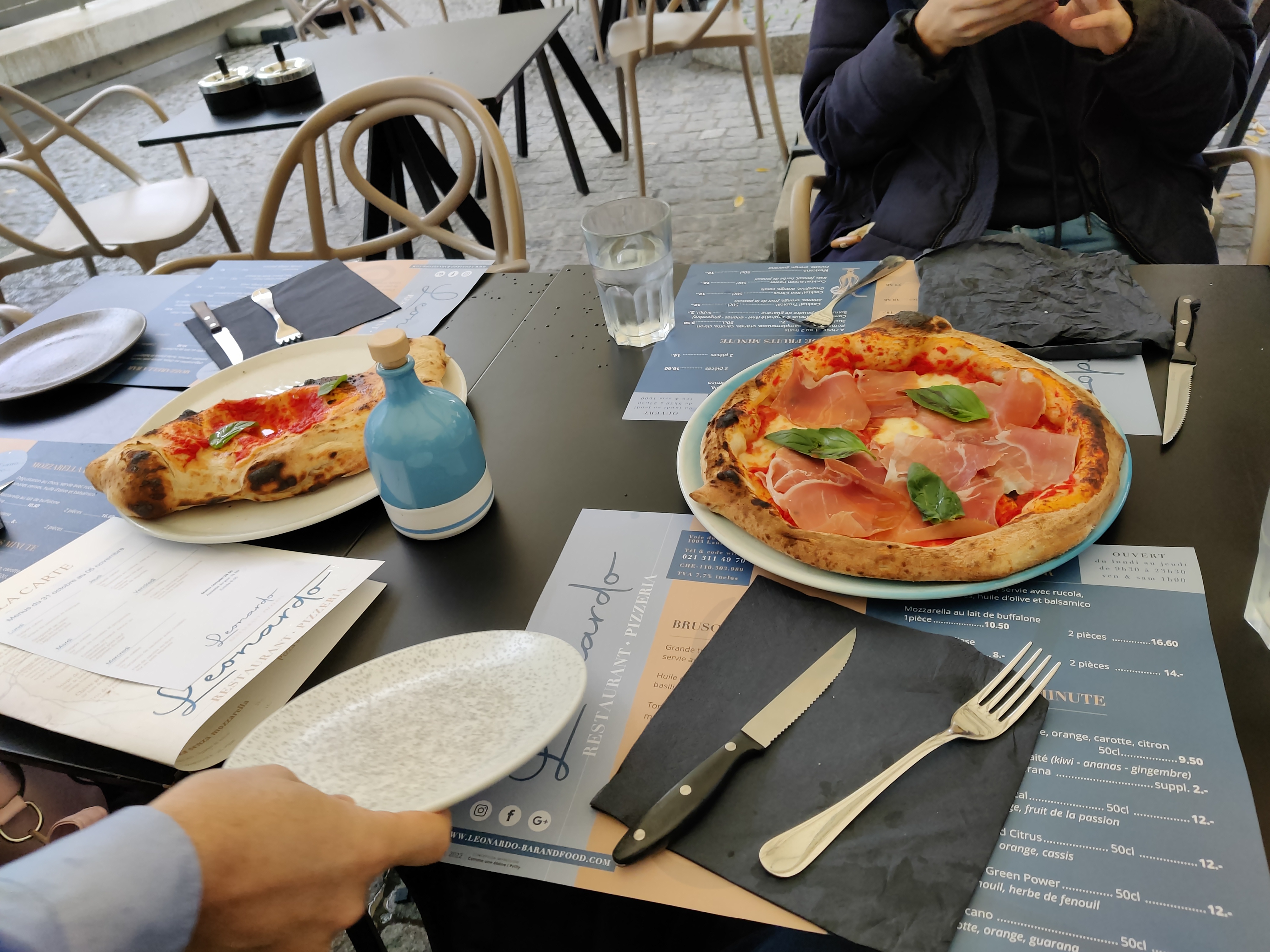 EPFL Time #
We grouped up with the rest of the group headed down to EPFL. It was my first time taking a look at a foreign school from EU. Time to see what their campus had.
EPFL Pavilions #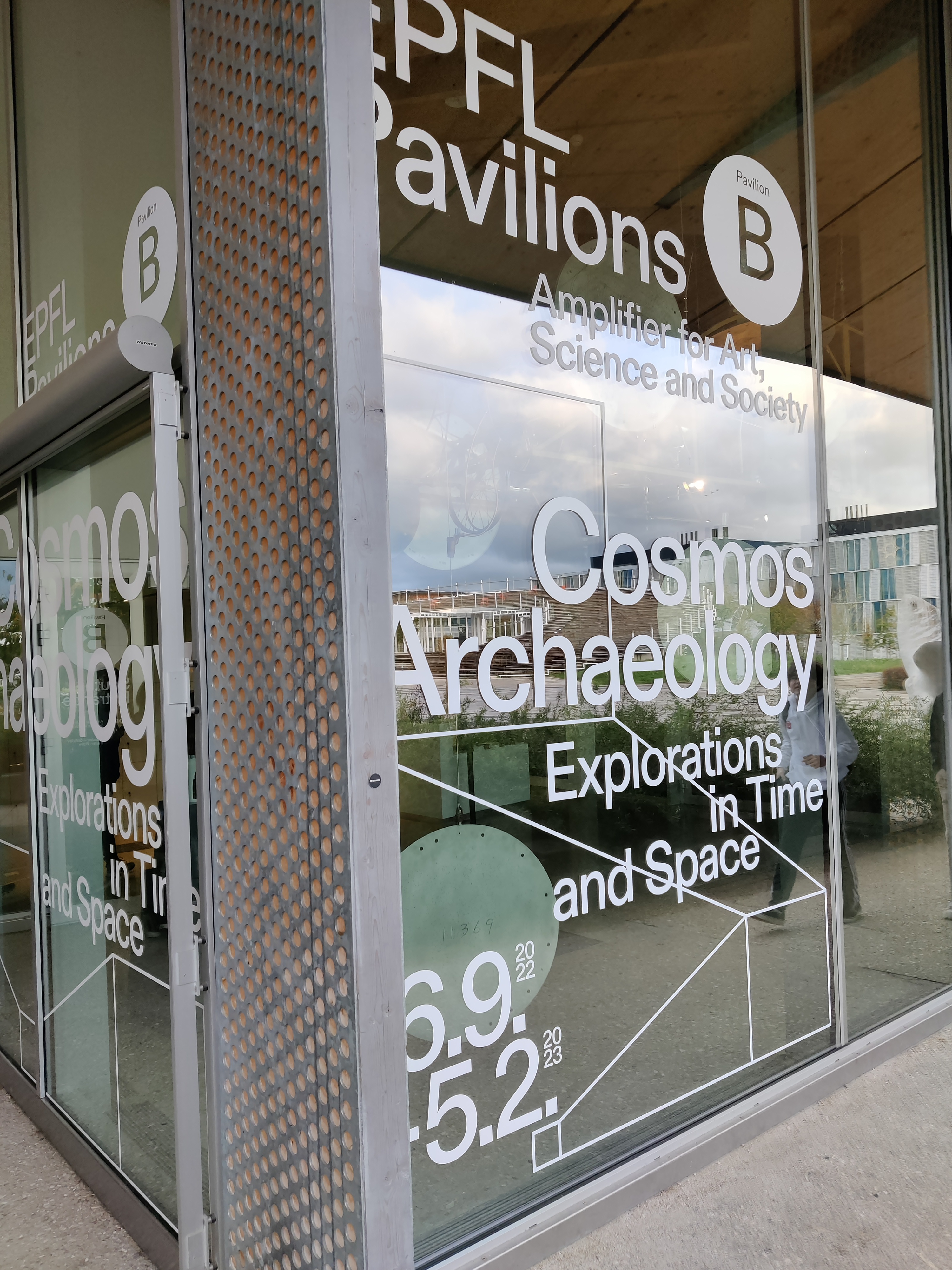 The tour included the EPFL Pavilions where we got to see different exhibits about the cosmos.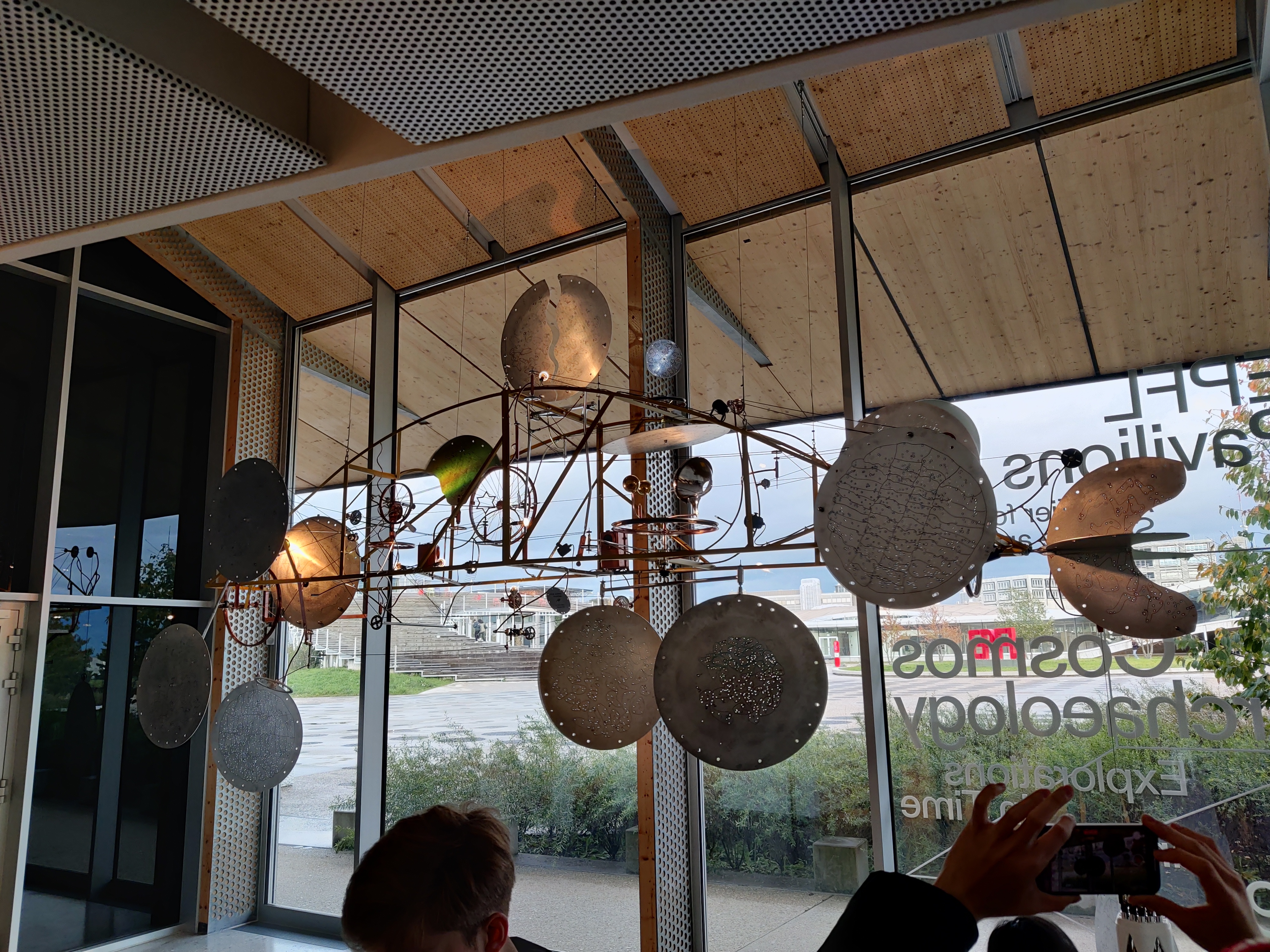 The Pascal Bettex is a Sculptural installation of aluminum disks, 80cm Diameter each, Provided by the Sloan Sky Survey.
Each hole in the metal plate corresponds to optimal fibres that transmit the light detected to a spectrograph and the instrument breaks down the signal according to its color (wavelength) and determines its red shift to find out the motion of the object.
For more information on color shifts, visit here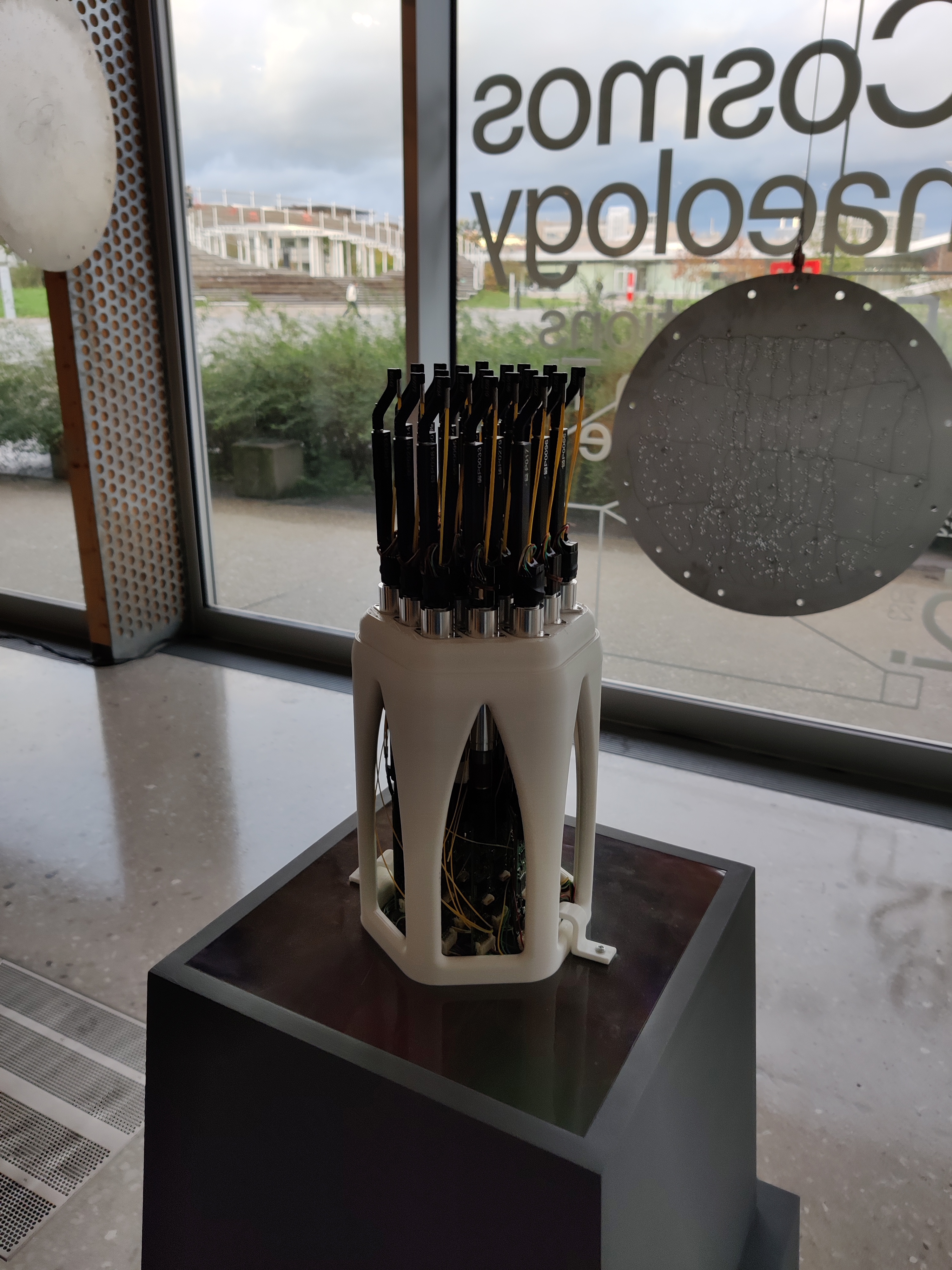 This installation consists of micro-robots, optical fibre and motors. These robots adjusts the position of the microfibers to a region of the sky.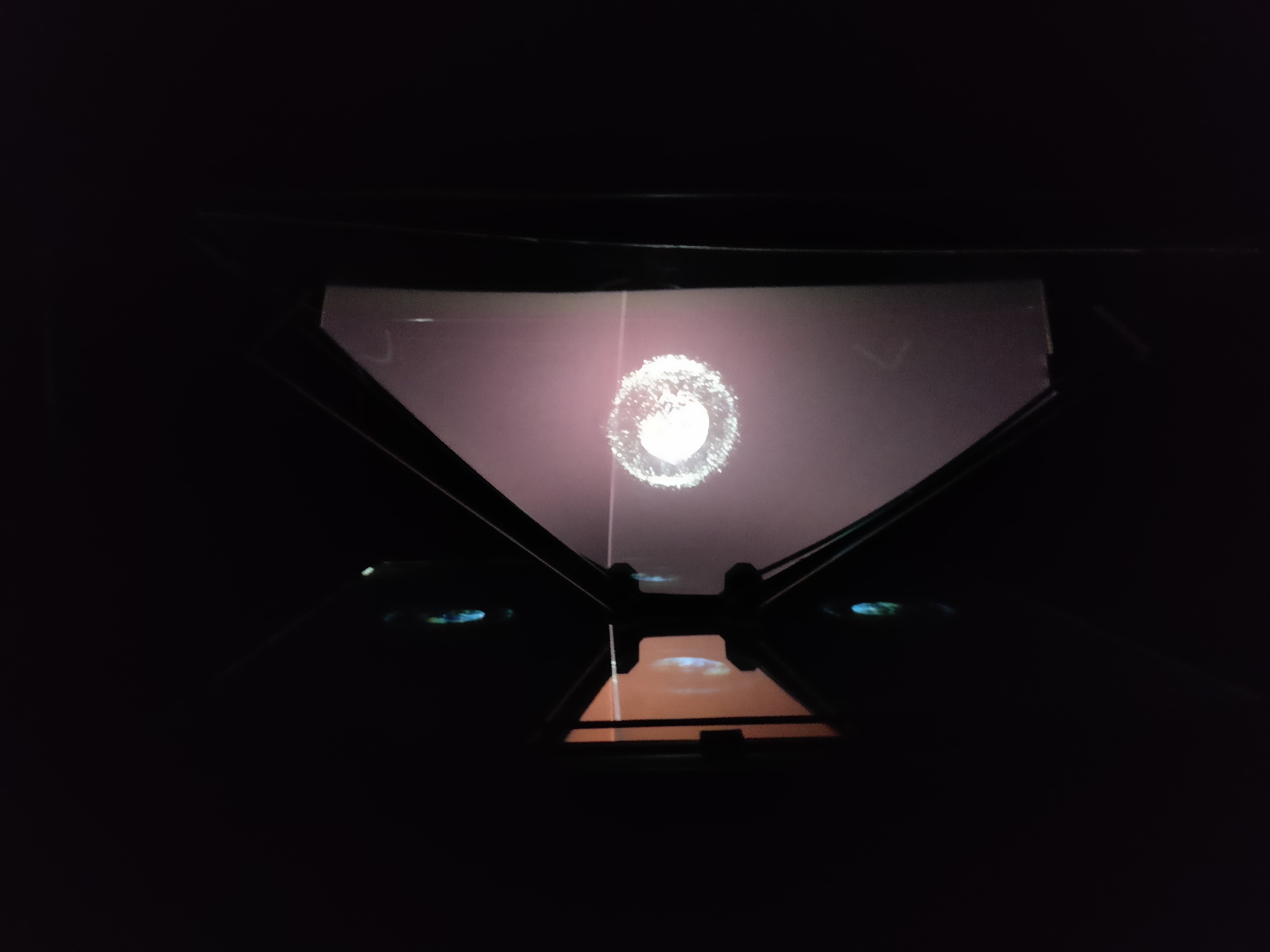 There was also this cool installation where there was a holographic projection of the Earth and the the cloud of space Debris that surrounds it.
These are some of the key installations that I managed to take pictures of. there were so much more installations within the pavilions. Do go there and take a look if you pass by EPFL.
We then proceeded to the Rolex learning center before having dinner and heading back to the hotel.
Here is an image dump for what happened.
Photo Dump #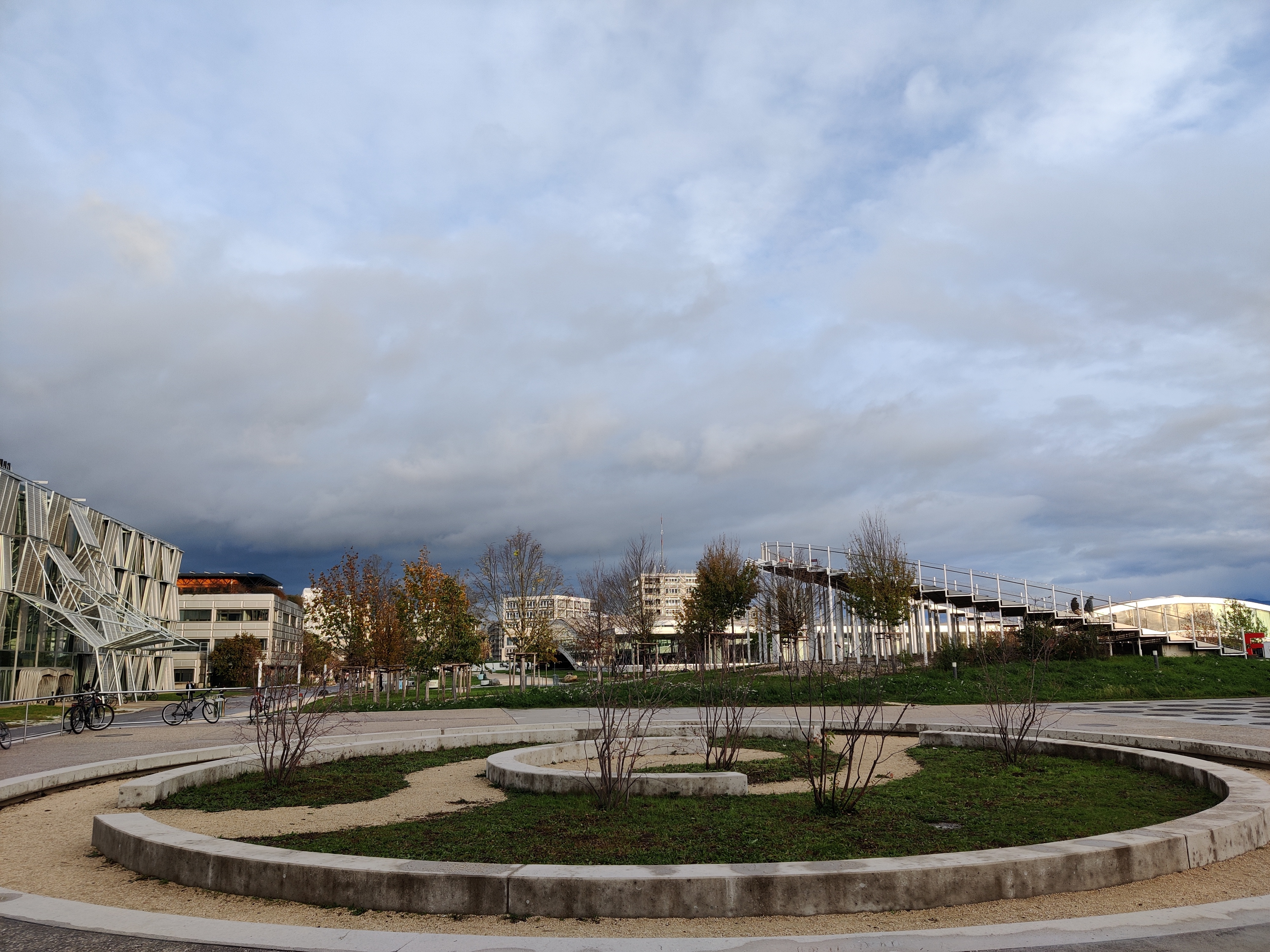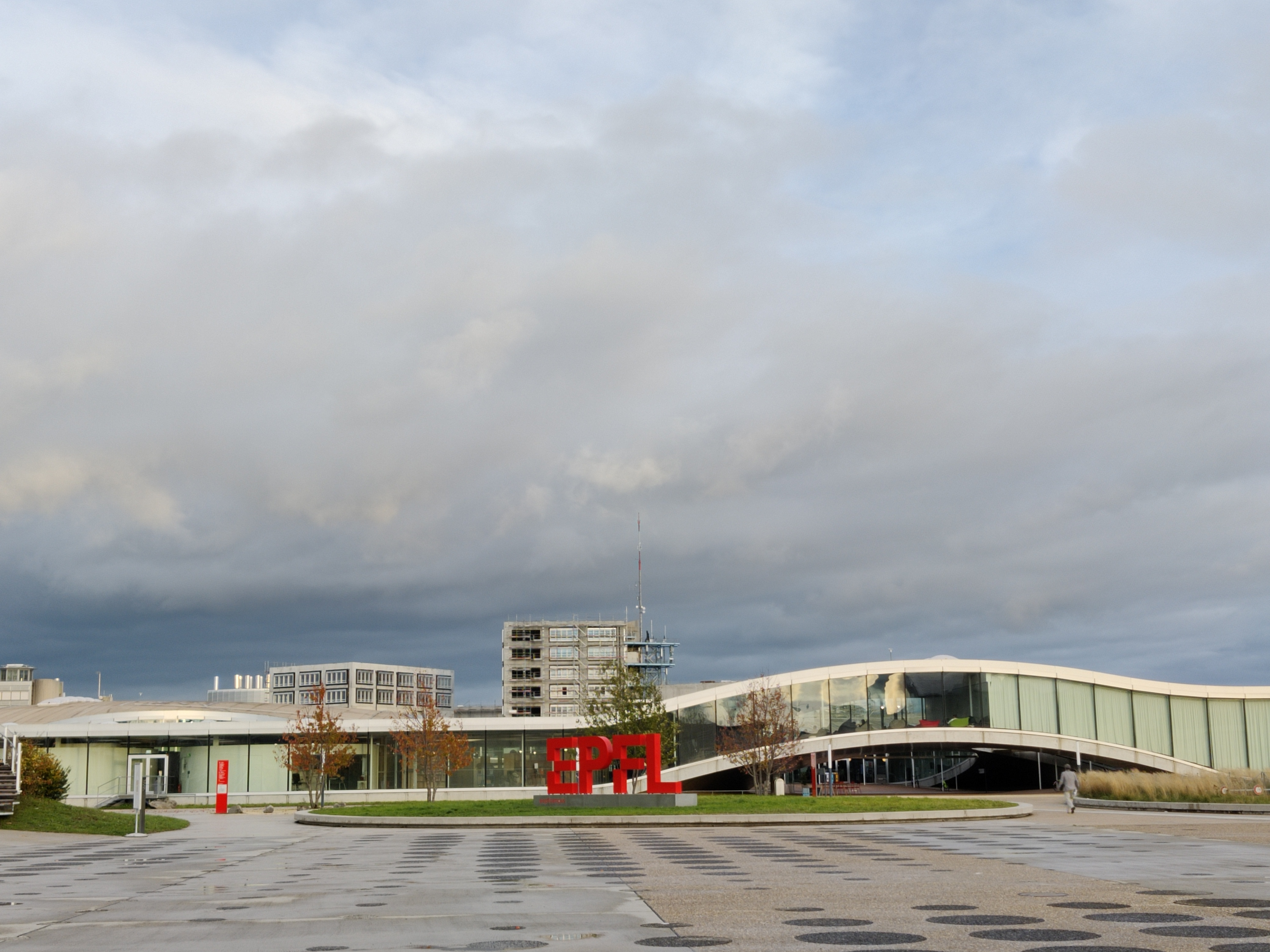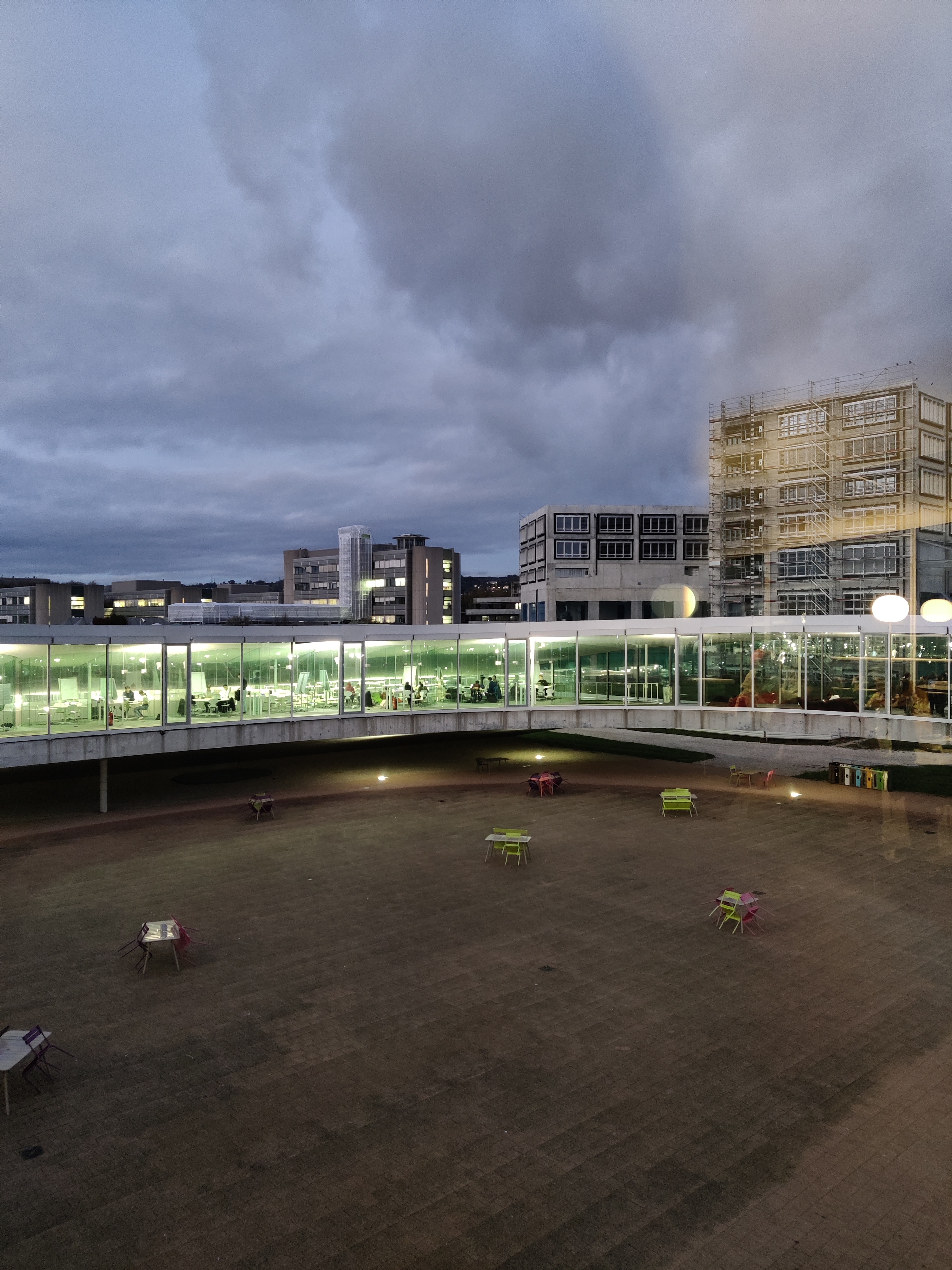 Day 2: Competition Day #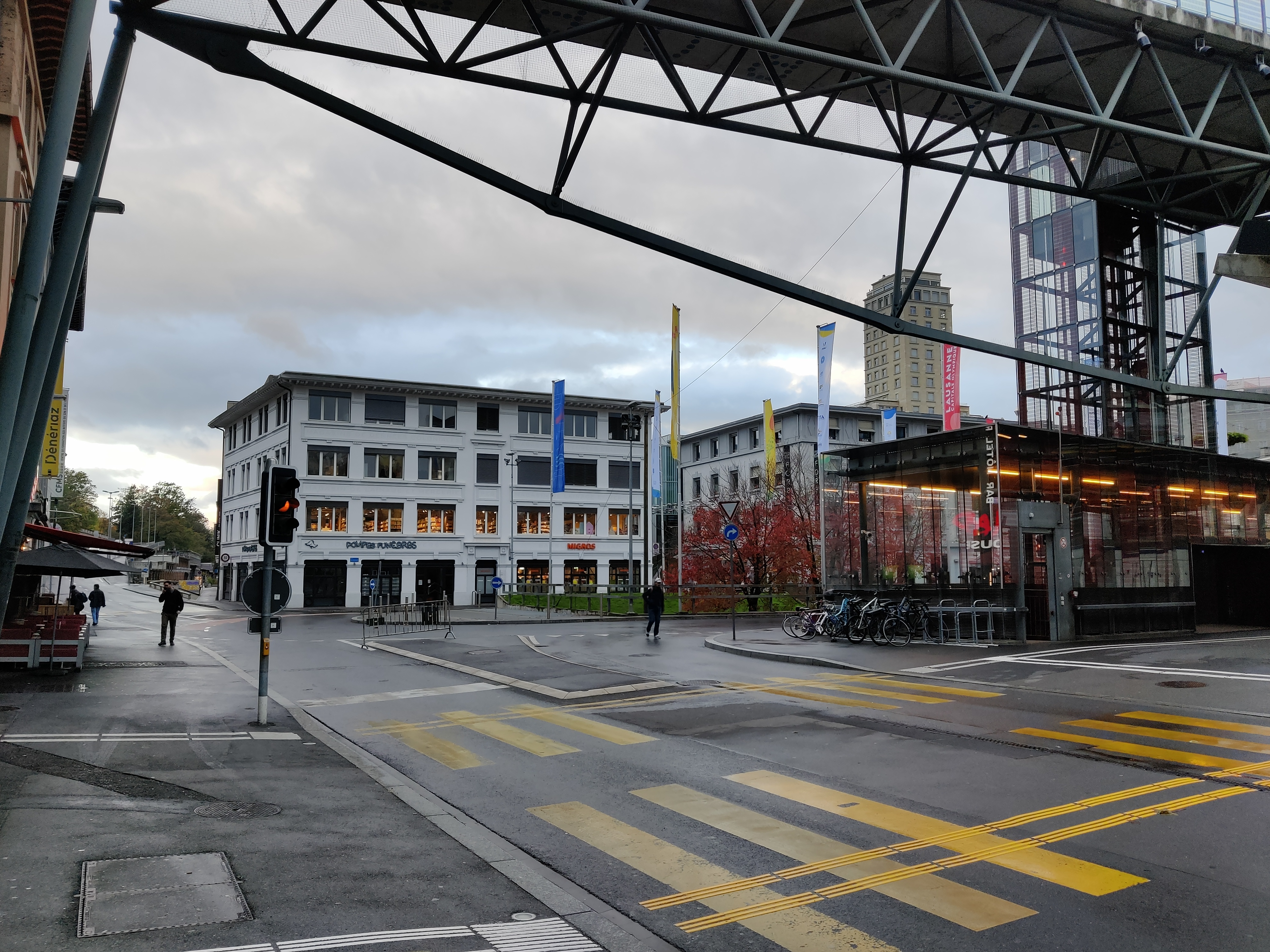 Day 2, its the day of the competition. We woke up early and went out to have breakfast. The pastry in Lausanne was really good. I would recommend trying it out.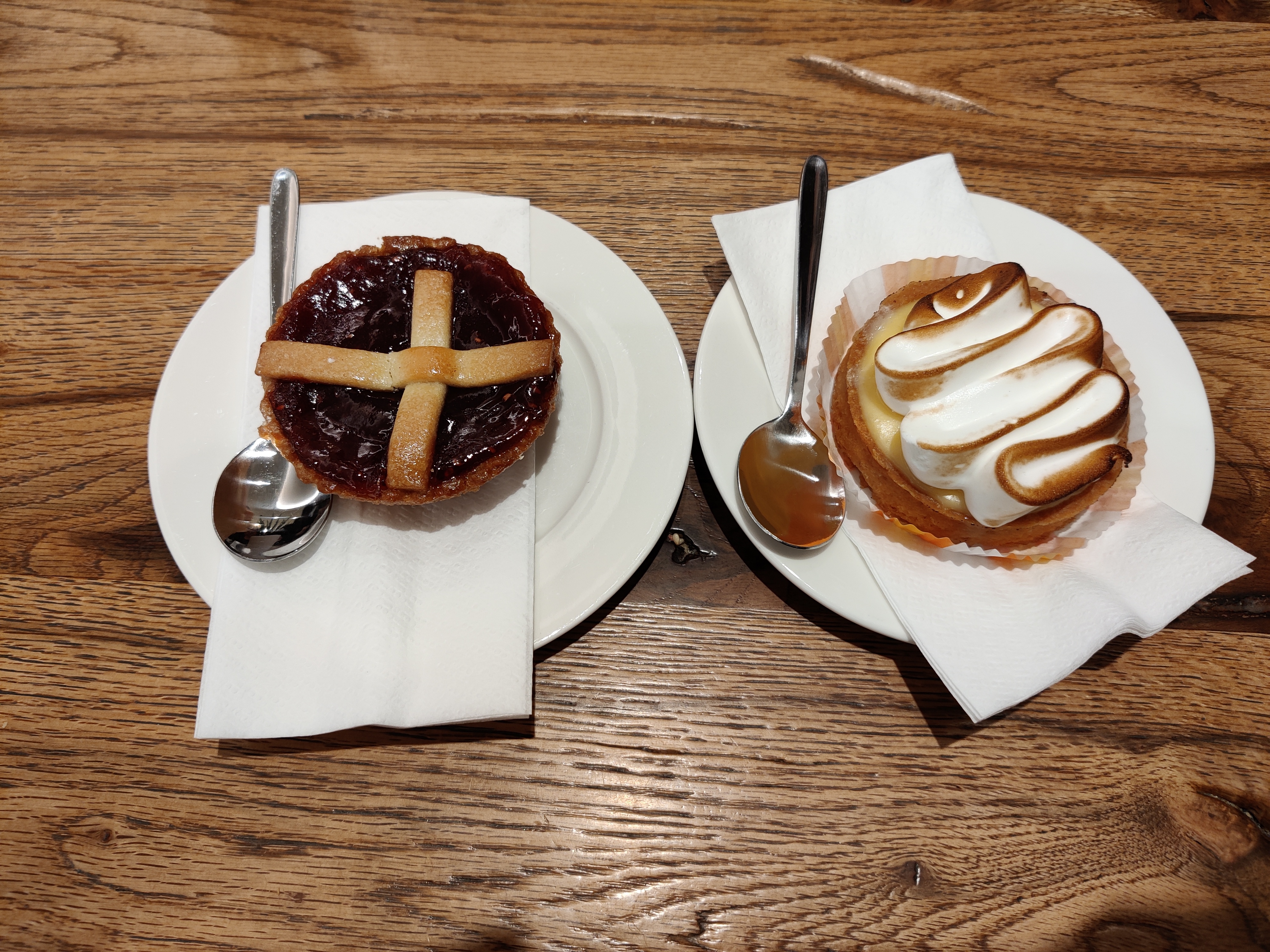 I had a tarte citron meringuée and a raspberry pie (Can't rmb the french name) at Le Panetier lausanne centrale, my friends also mentioned that the Eclair was good too.
After realizing that our breakfast was taking a little too long, we proceeded to rush towards the competition venue and start setting up our machines.
Here are some of the food that we had during the competition.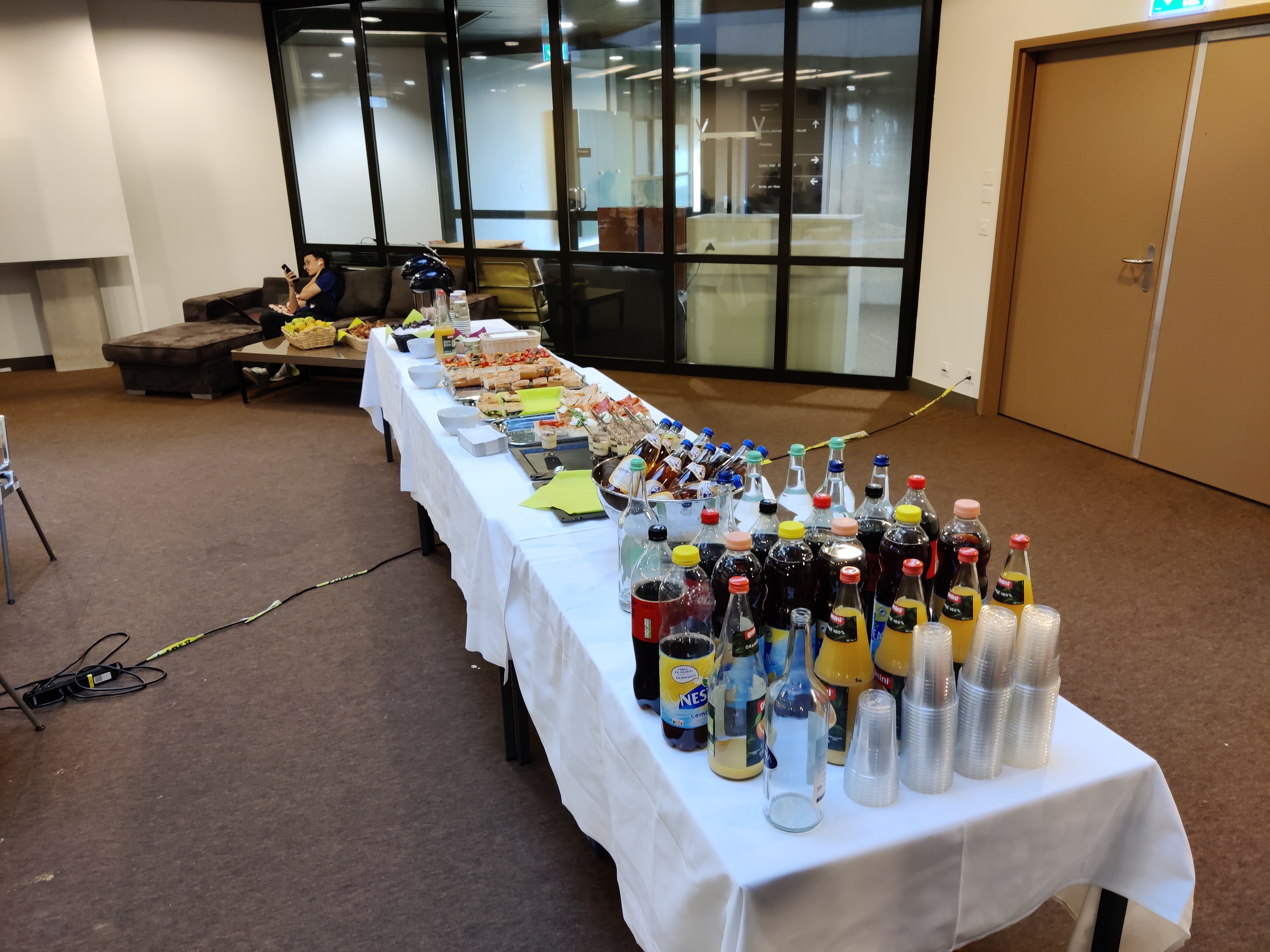 It was ok but I'm just glad that we had food provided for us.
Once the competition ended, we had to evacuate the place and head down for a cocktail dinner. The dinner was pretty good. We had a lot of food and drinks before heading back to the hotel for day 3.
Day 2 Photo dump #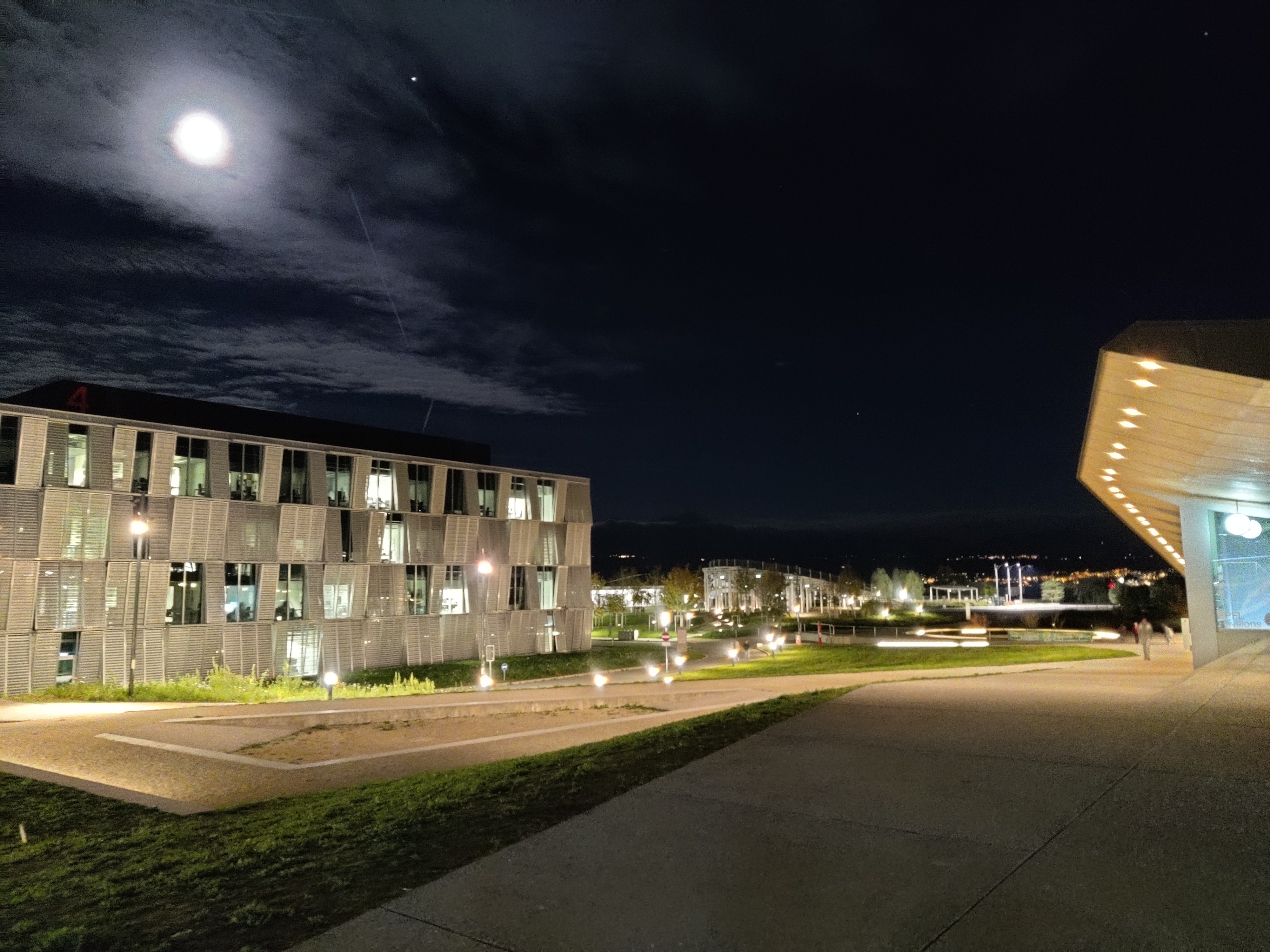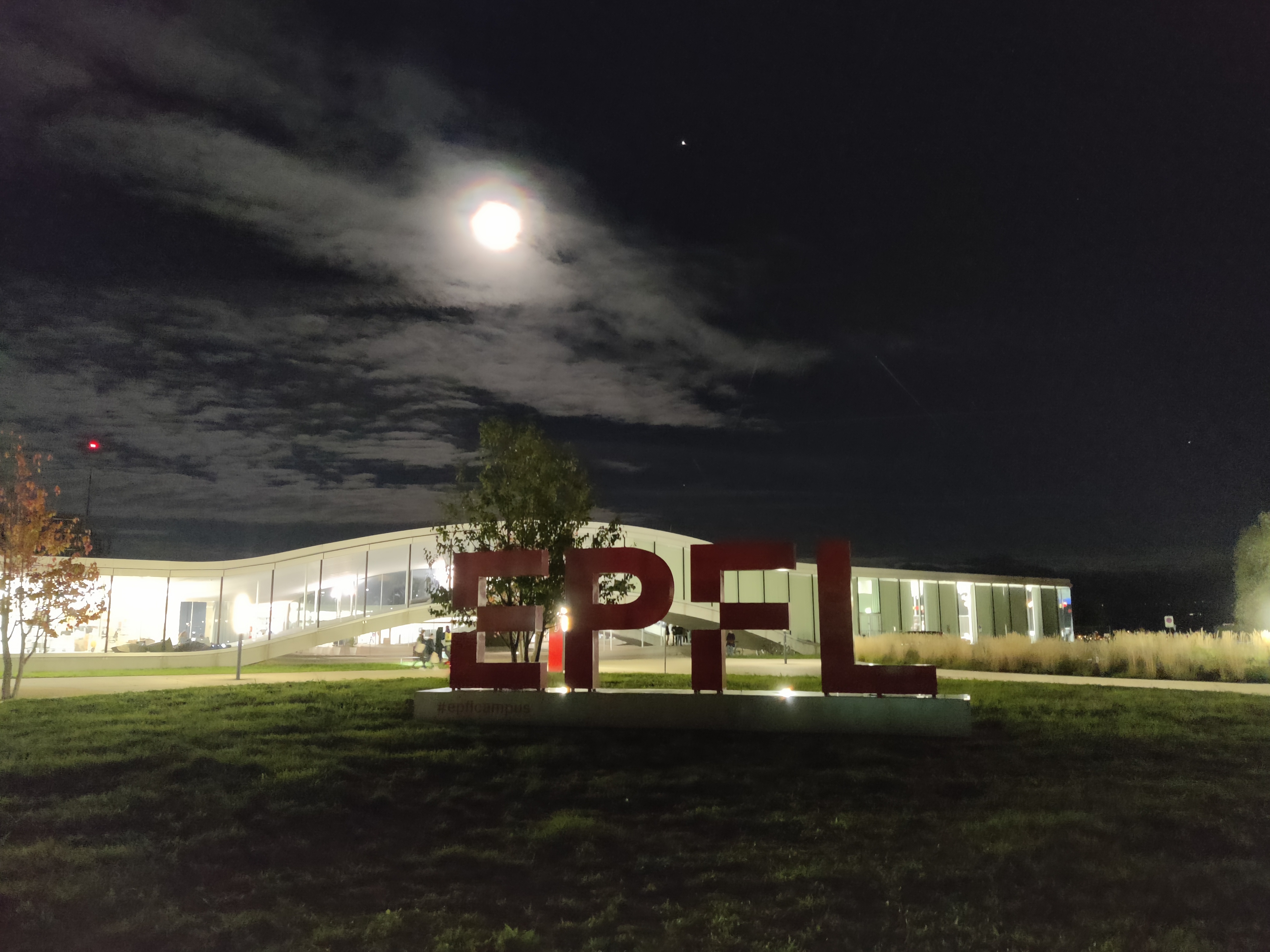 Day 3: Lausanne Travels #
It is now the start of Day 3 (AKA explore time). All of us woke up early and headed out for Breakfast at a nearby diner (Blackbird Downtown Diner).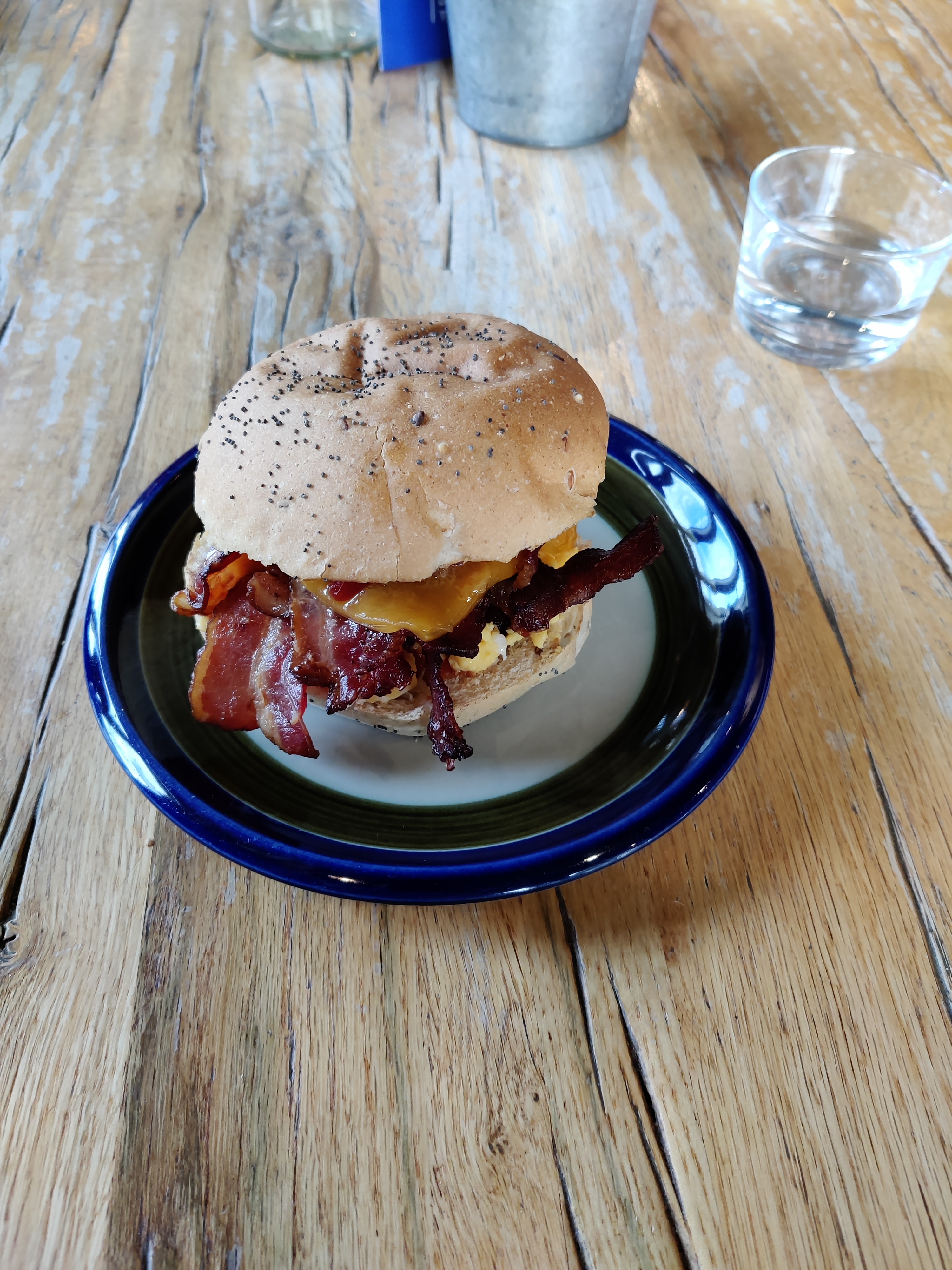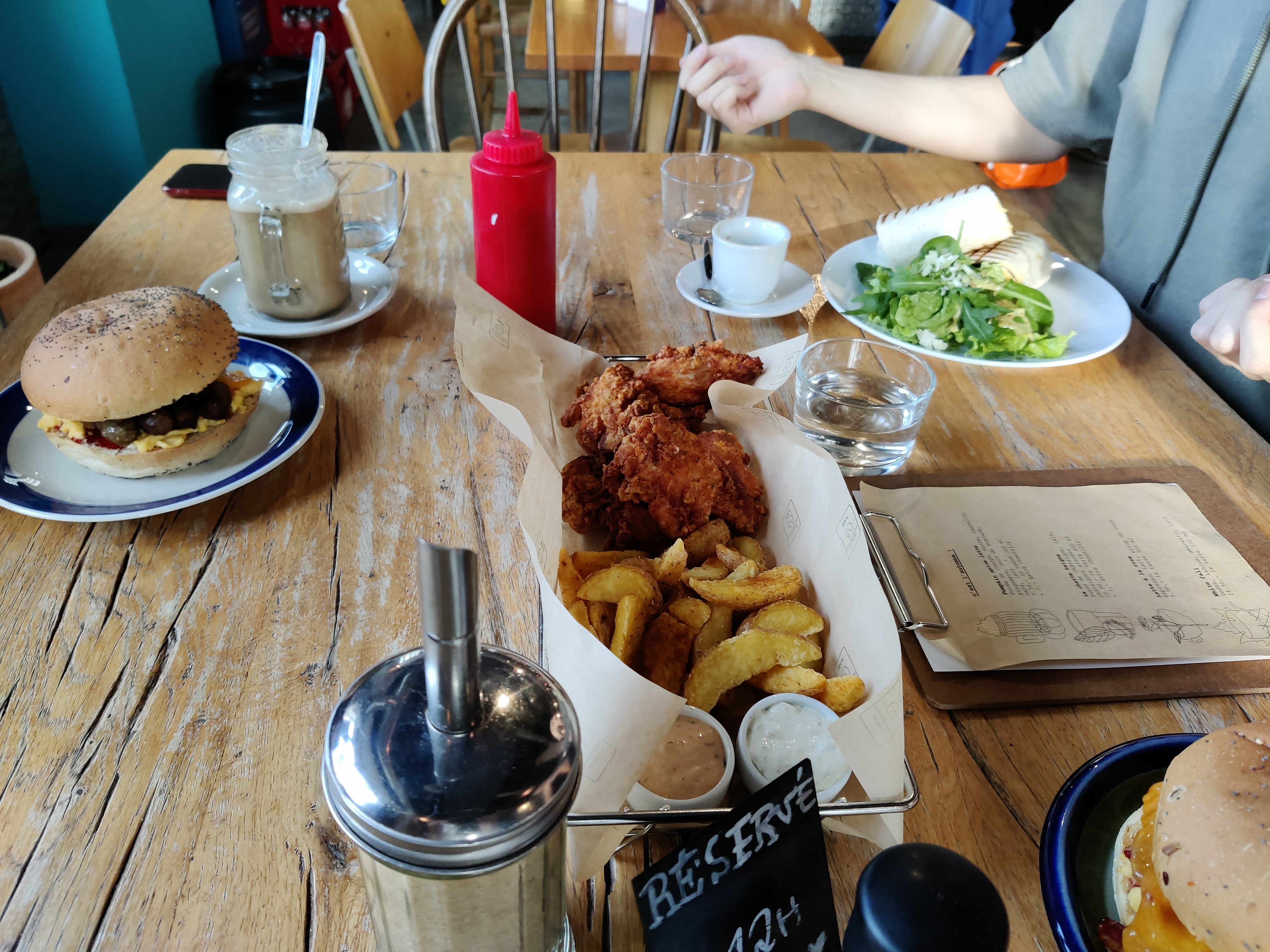 The food was incredible and I would recommend trying it out if you are in Lausanne. We even got some 4k chicken eating footage (IYKYK).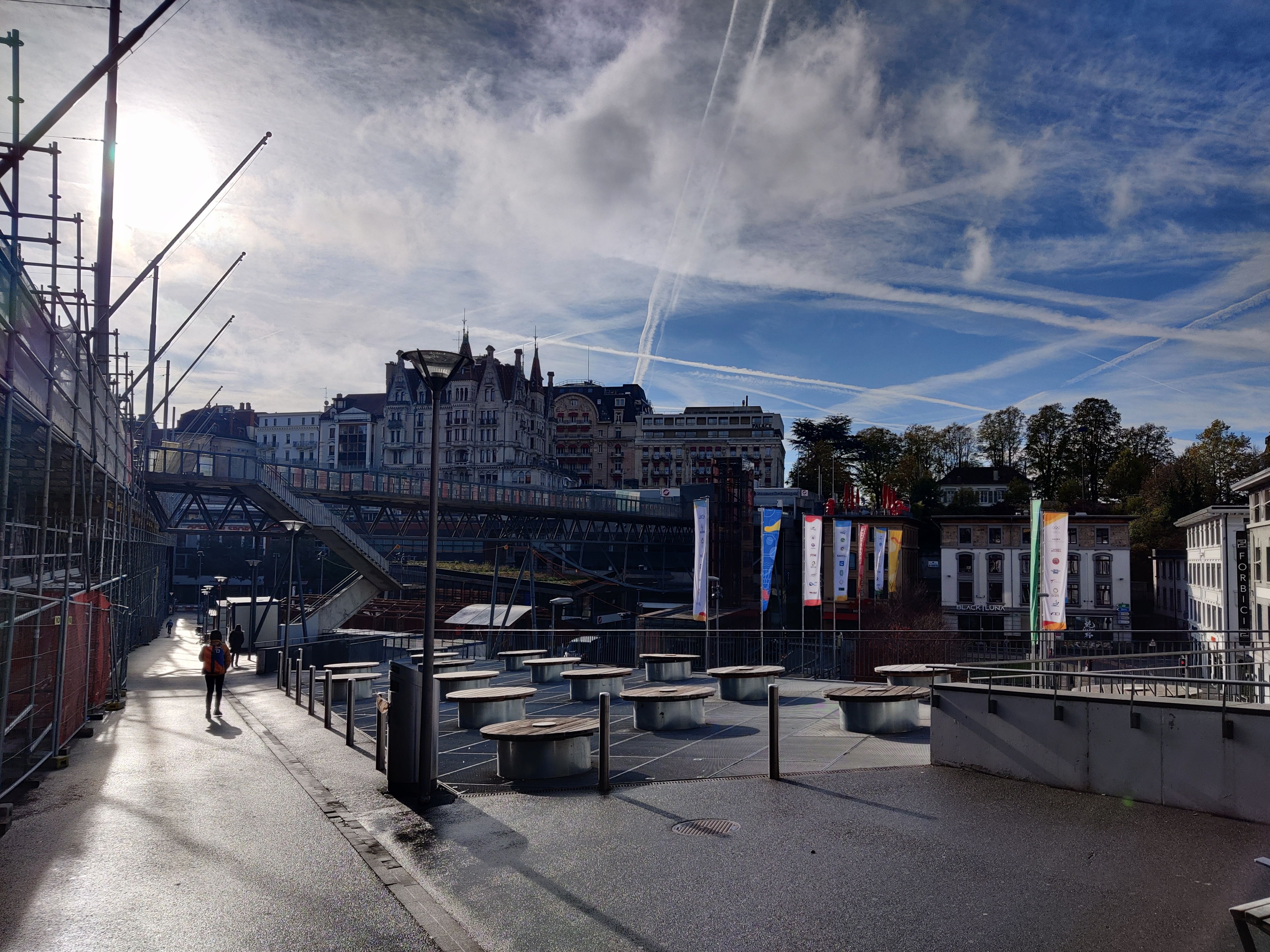 After breakfast we walked around the area and rested at the hotel.
After Checking out, we went out for some Cheese Fondue at Brasserie Le Vaudois.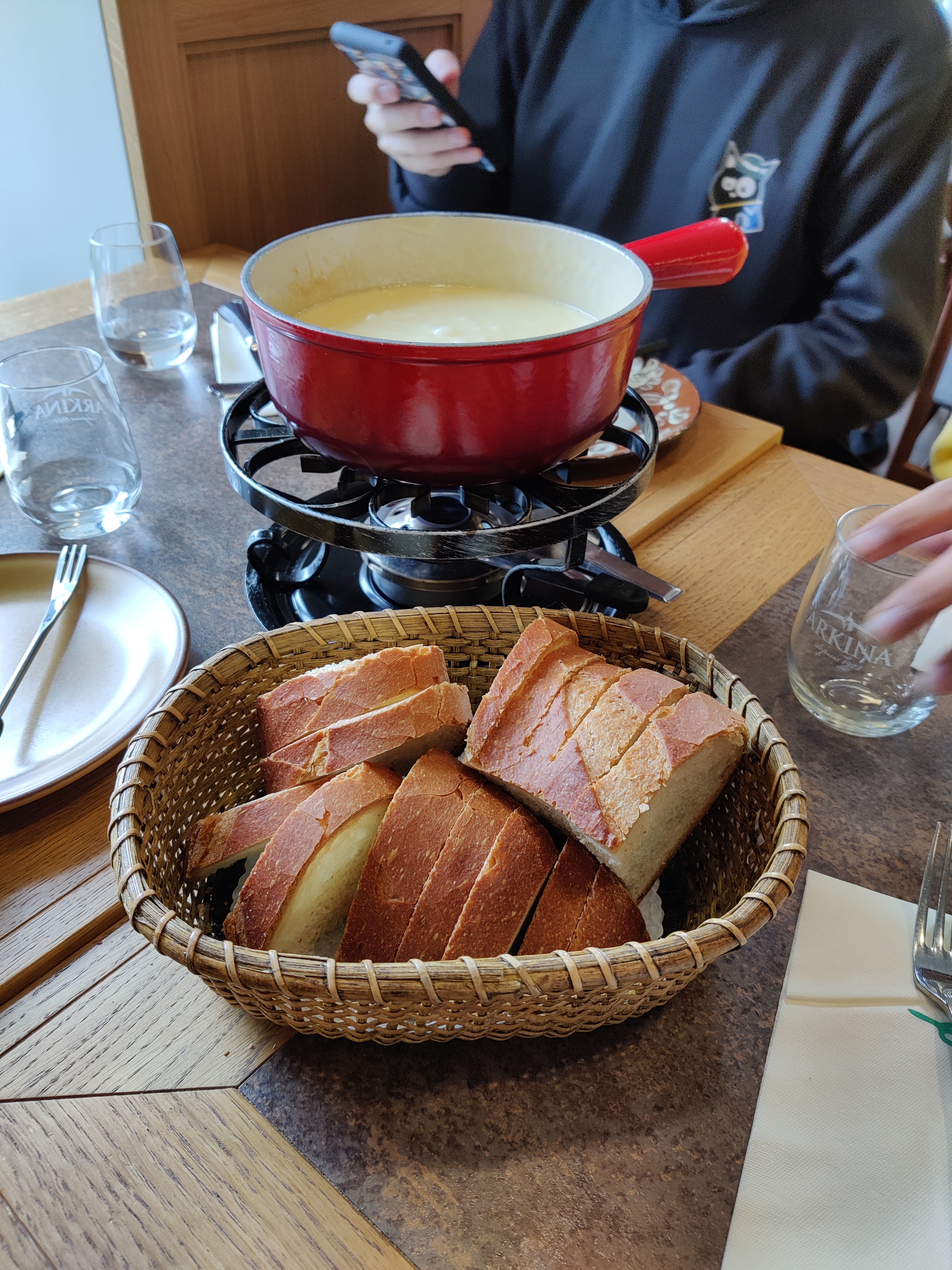 It was my first time having Cheese Fondue and it was pretty good. However, I was not used to the "alcohol" taste that came with it.
Our group split up and went to explore the area
Day 3 Photo Dump #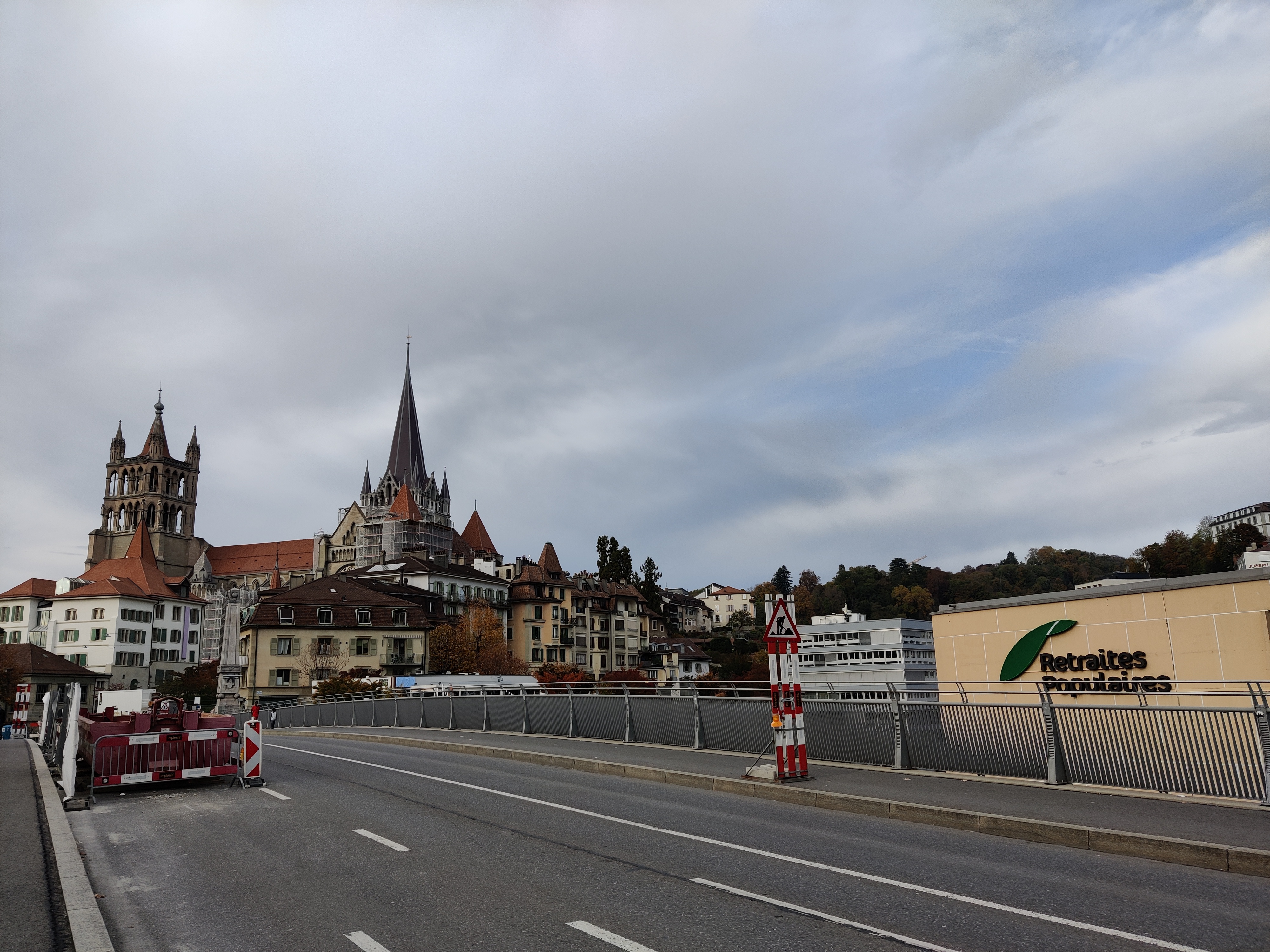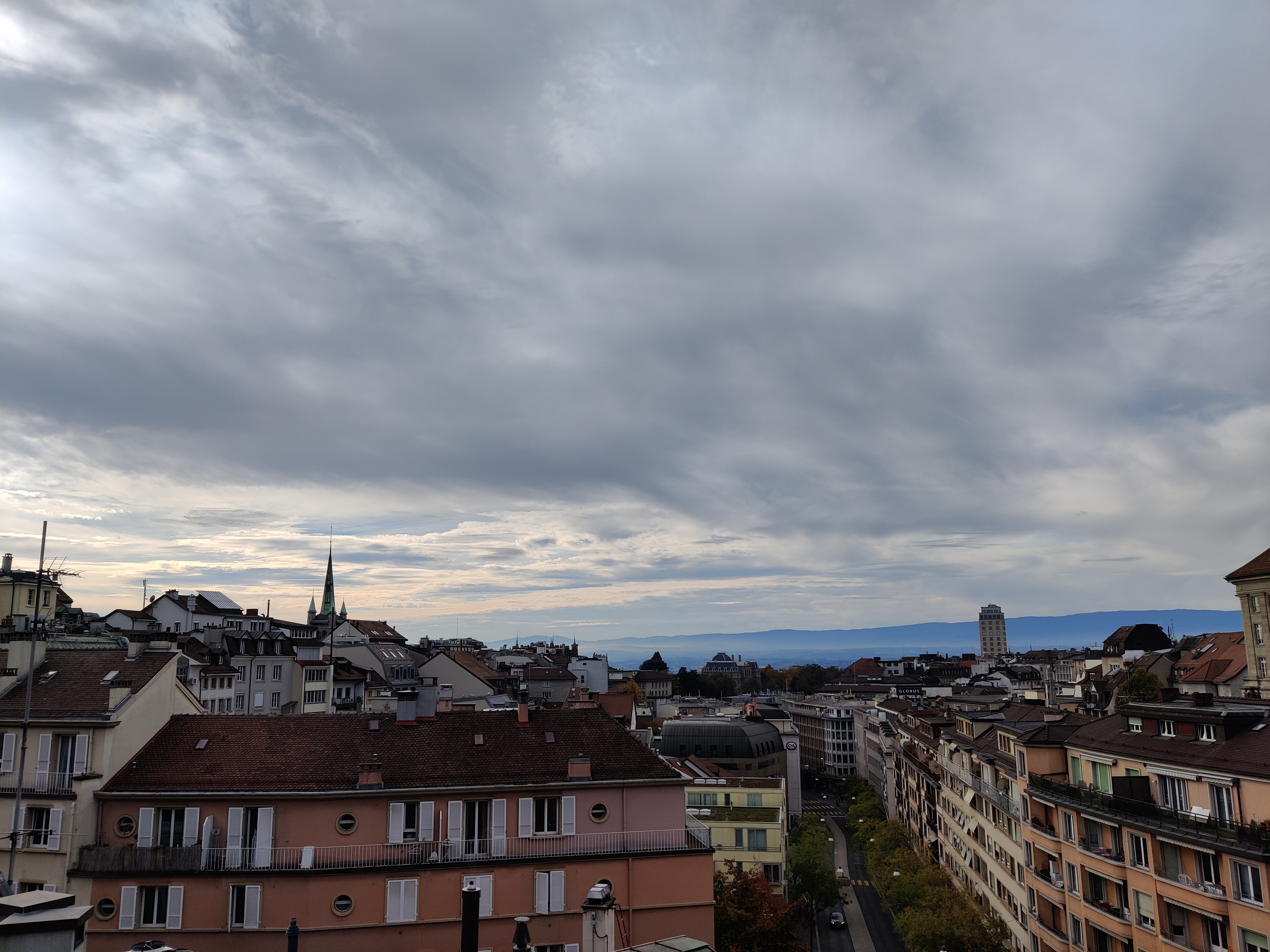 Day 4: More Lausanne Travels #
Day 4, its time to explore the area in Lausanne.
We went for breakfast in a Lebanese Diner (Can't remember the name of the place oops).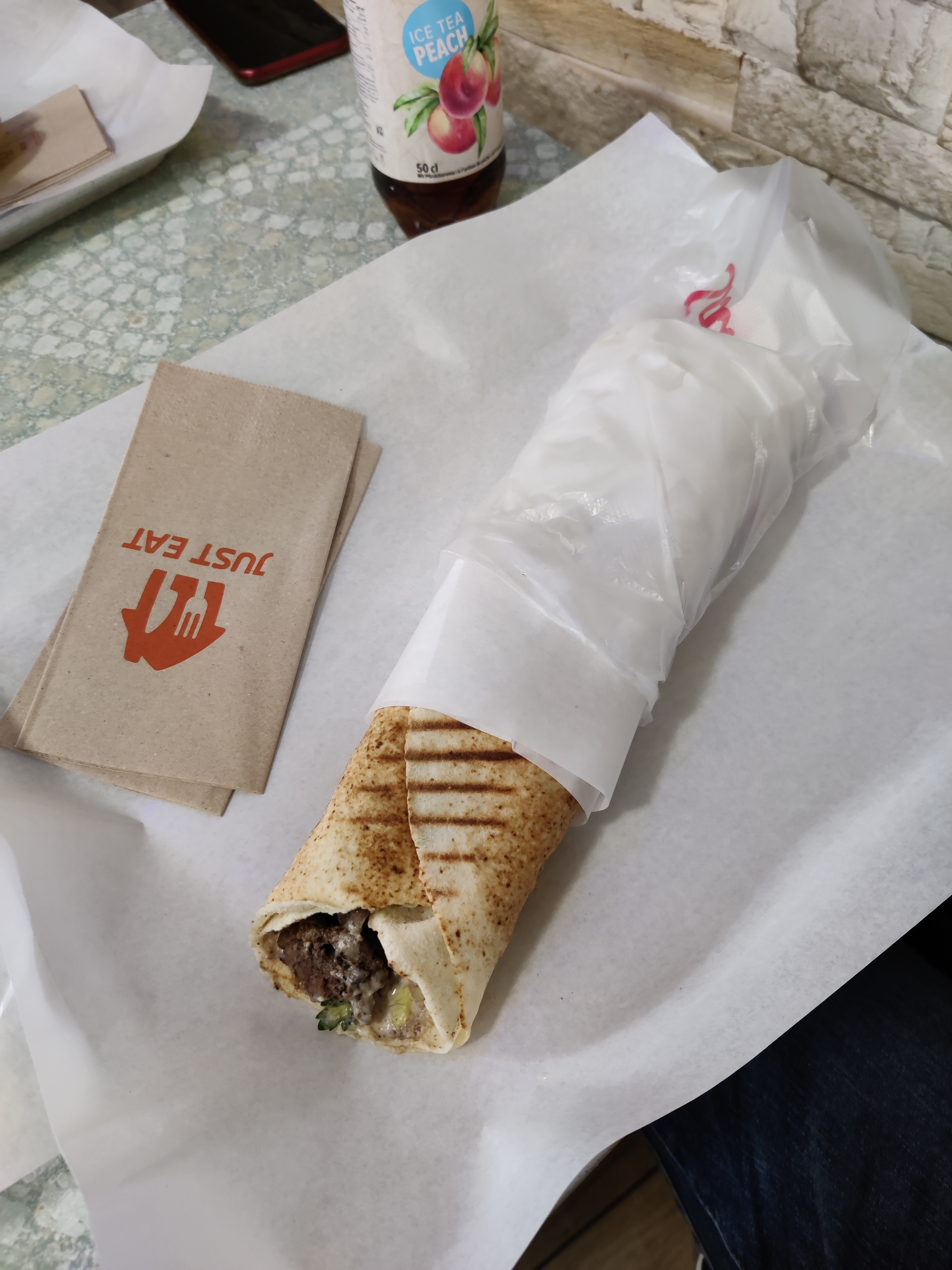 The Chicken Shawarma was pretty ok. Originally, we planned to visit Geneva for a Day Trip. However, as we all went out late, we decided to explore Lausanne instead and Travel to Geneva Tomorrow.
Cathedral #
We first made our way to the Cathedral.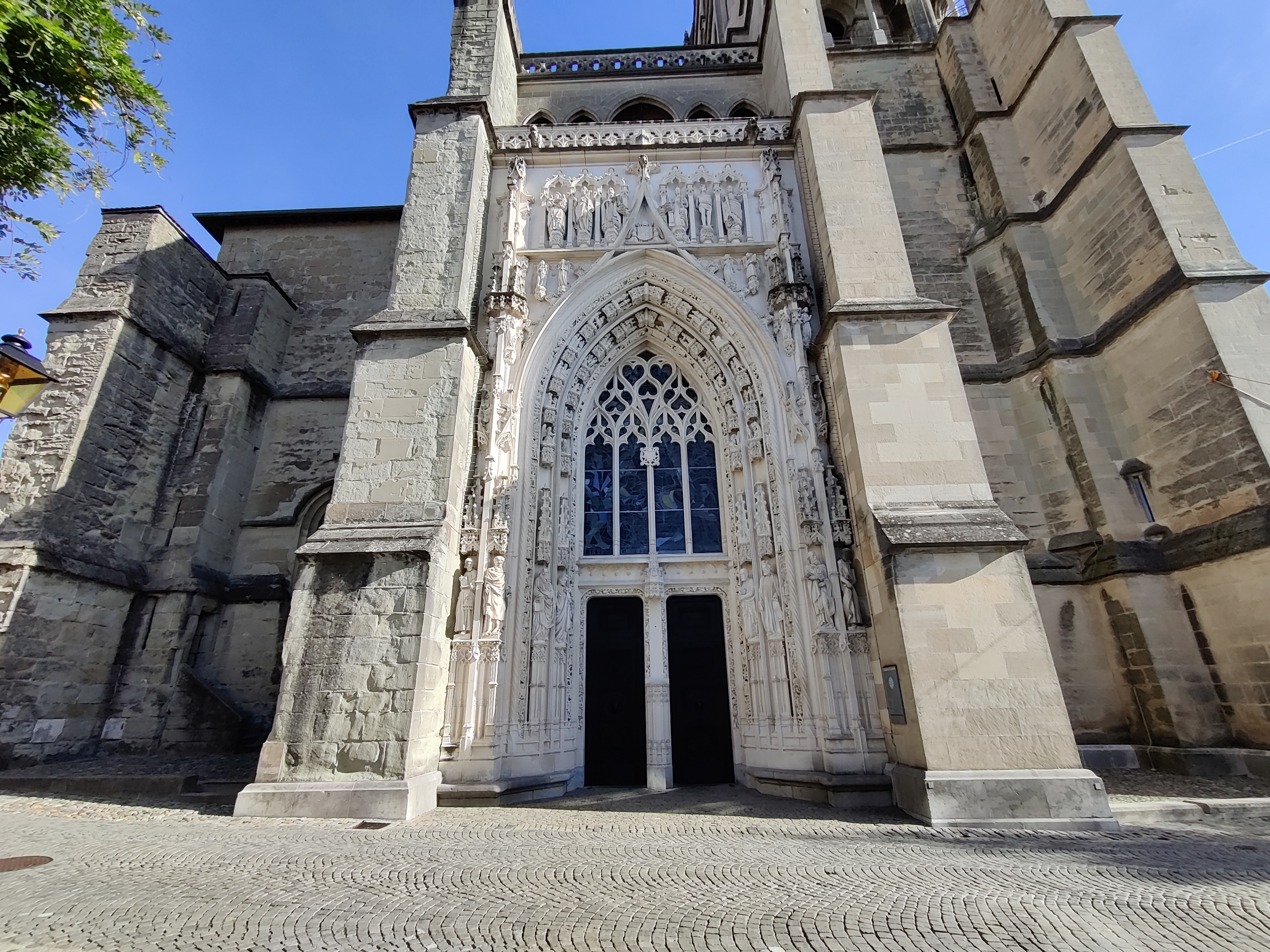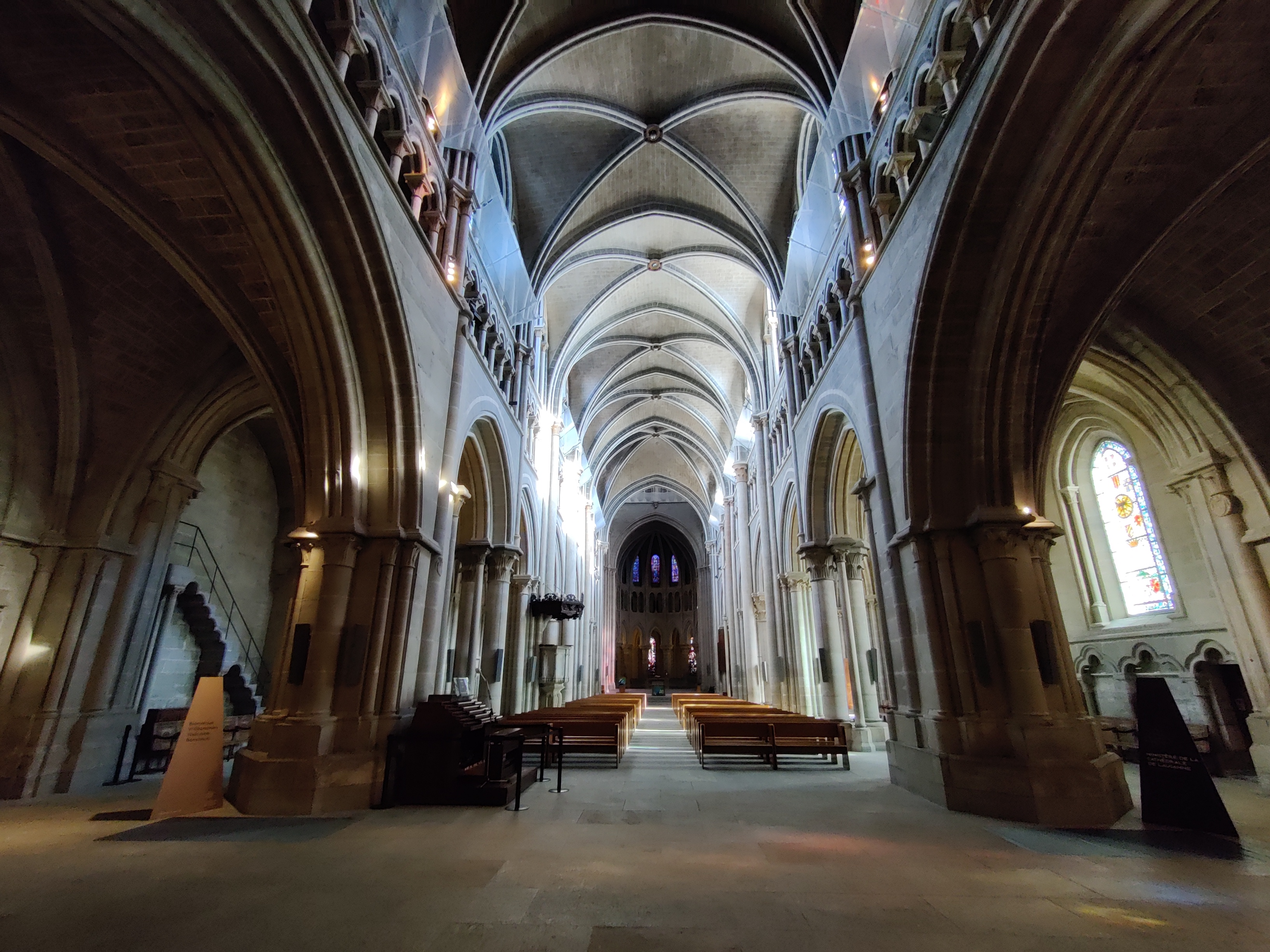 The view of the Cathedral was great, but the view inside was even better!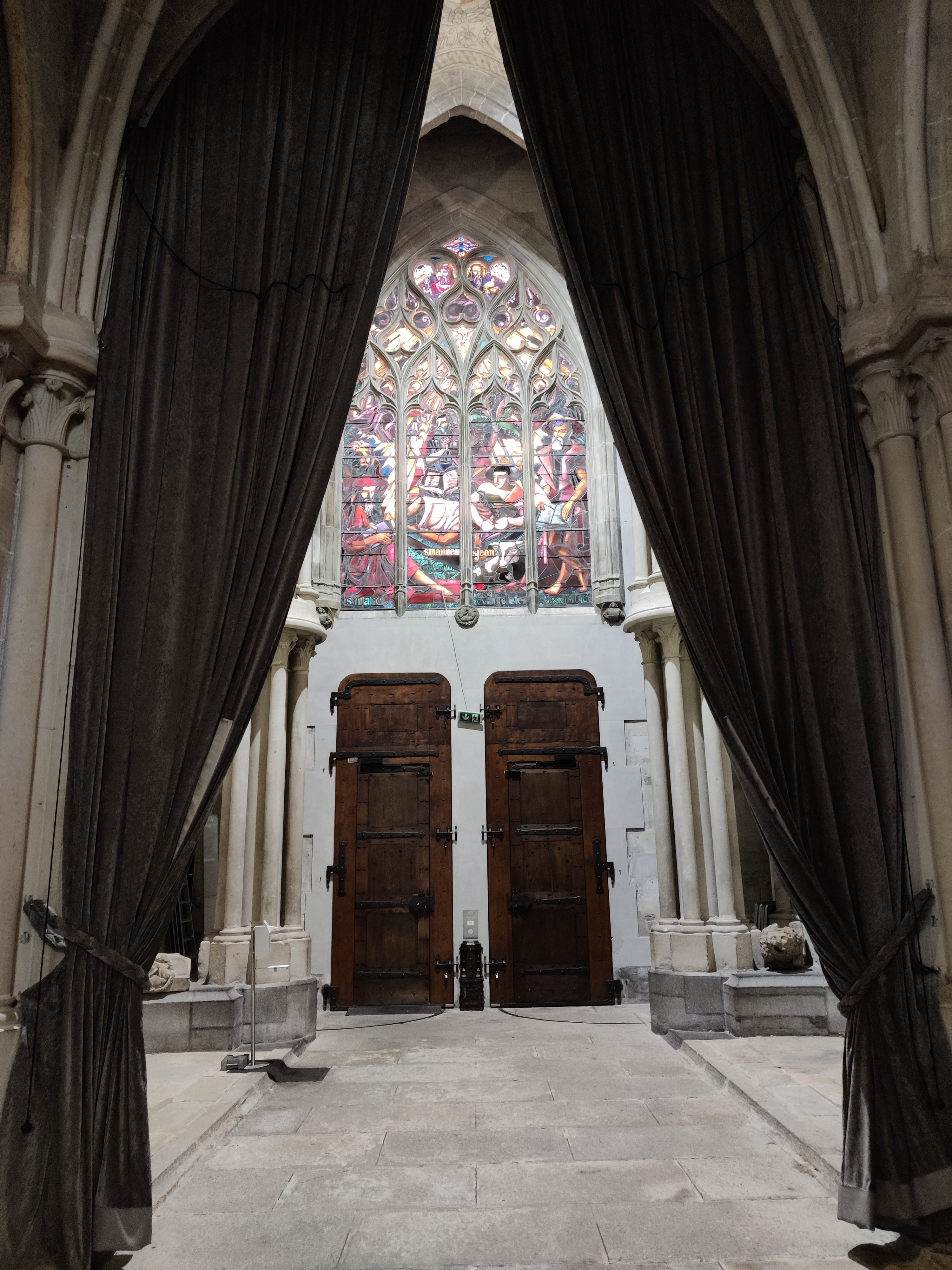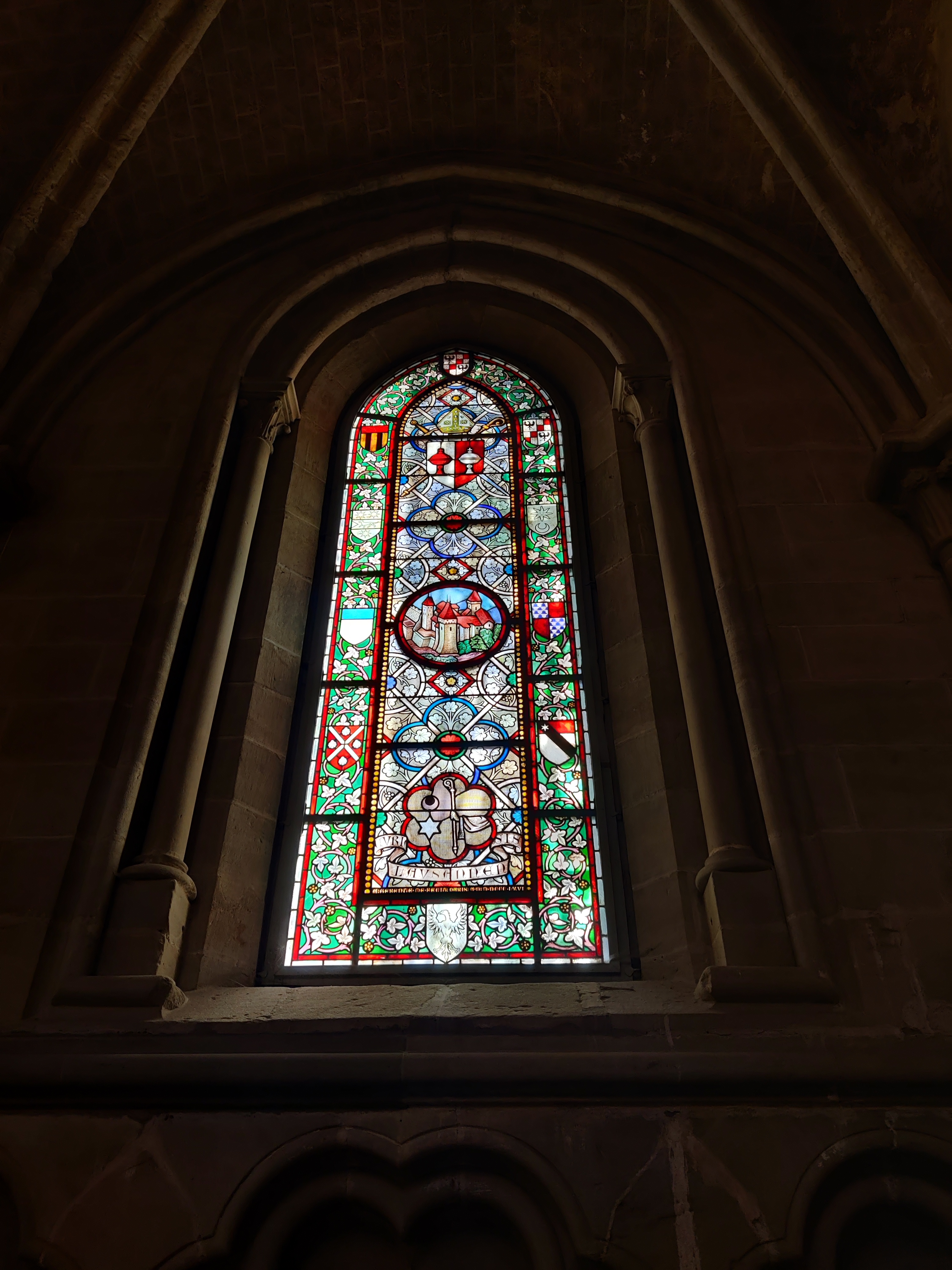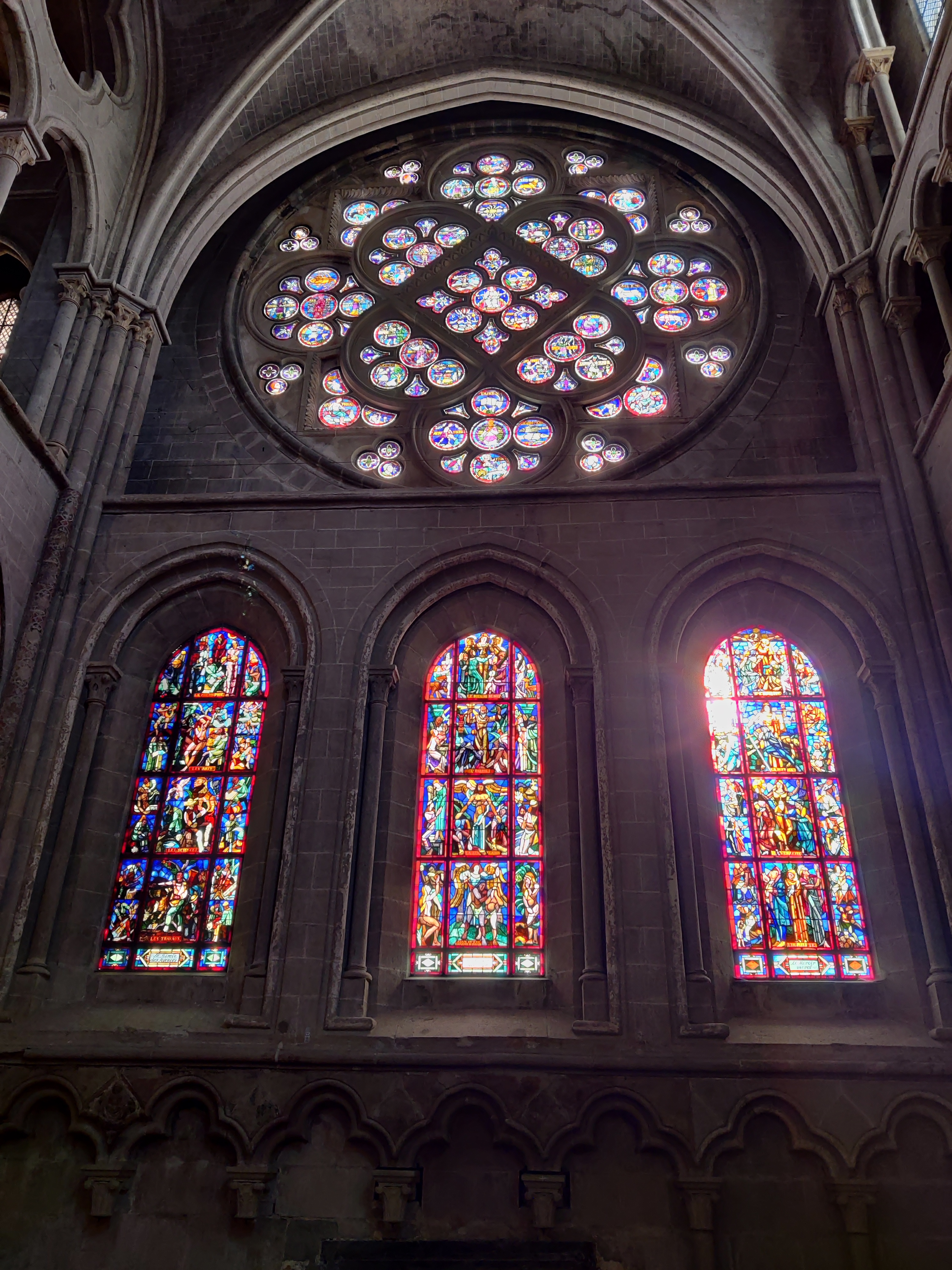 The stained glass looks amazing. I wonder how they were even made during their time.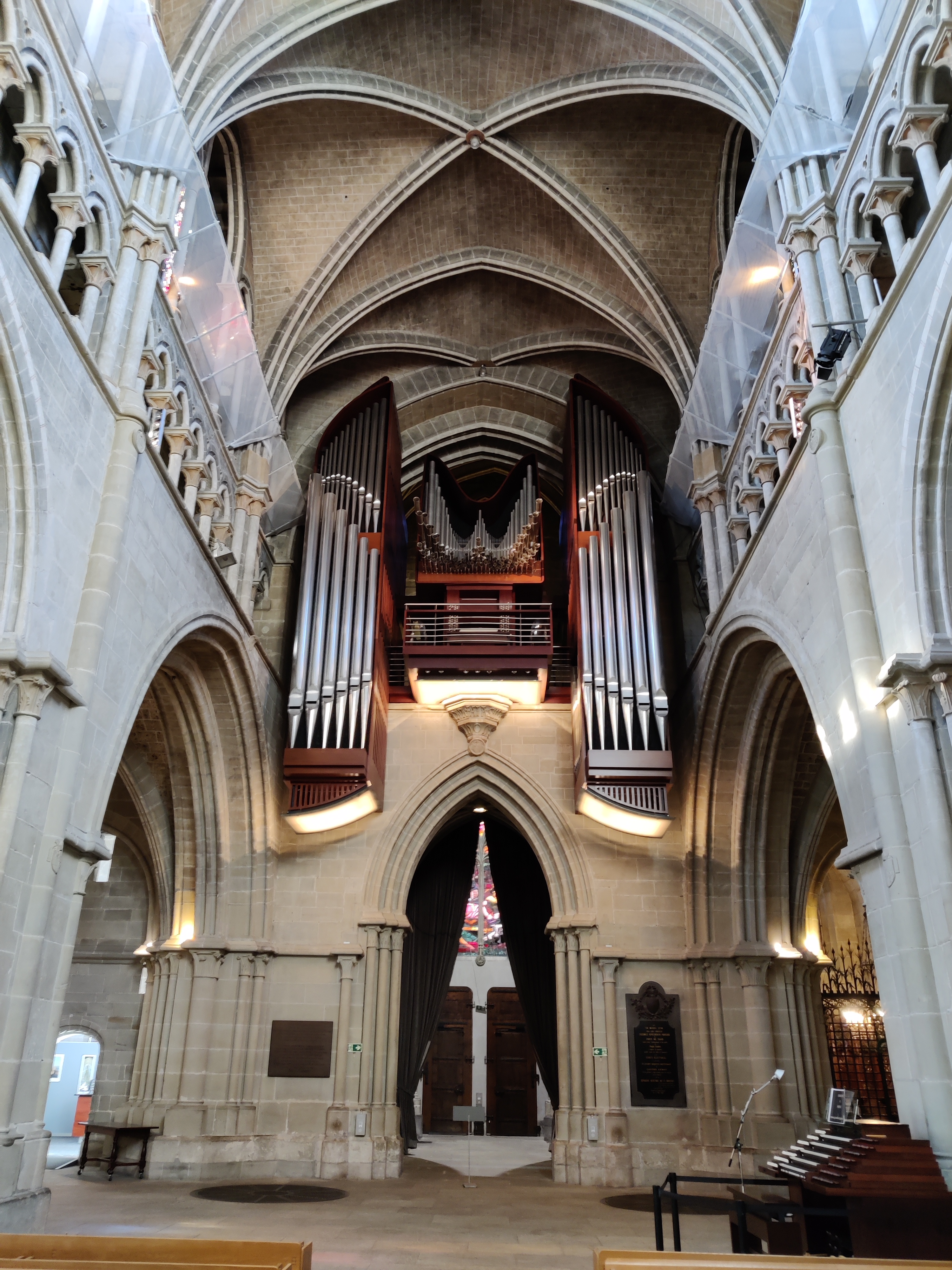 There was even a huge organ in the Cathedral. I wonder how they even managed to move it in.
Snacks #
After exploring the Cathedral, we went to explore other parts of Lausanne.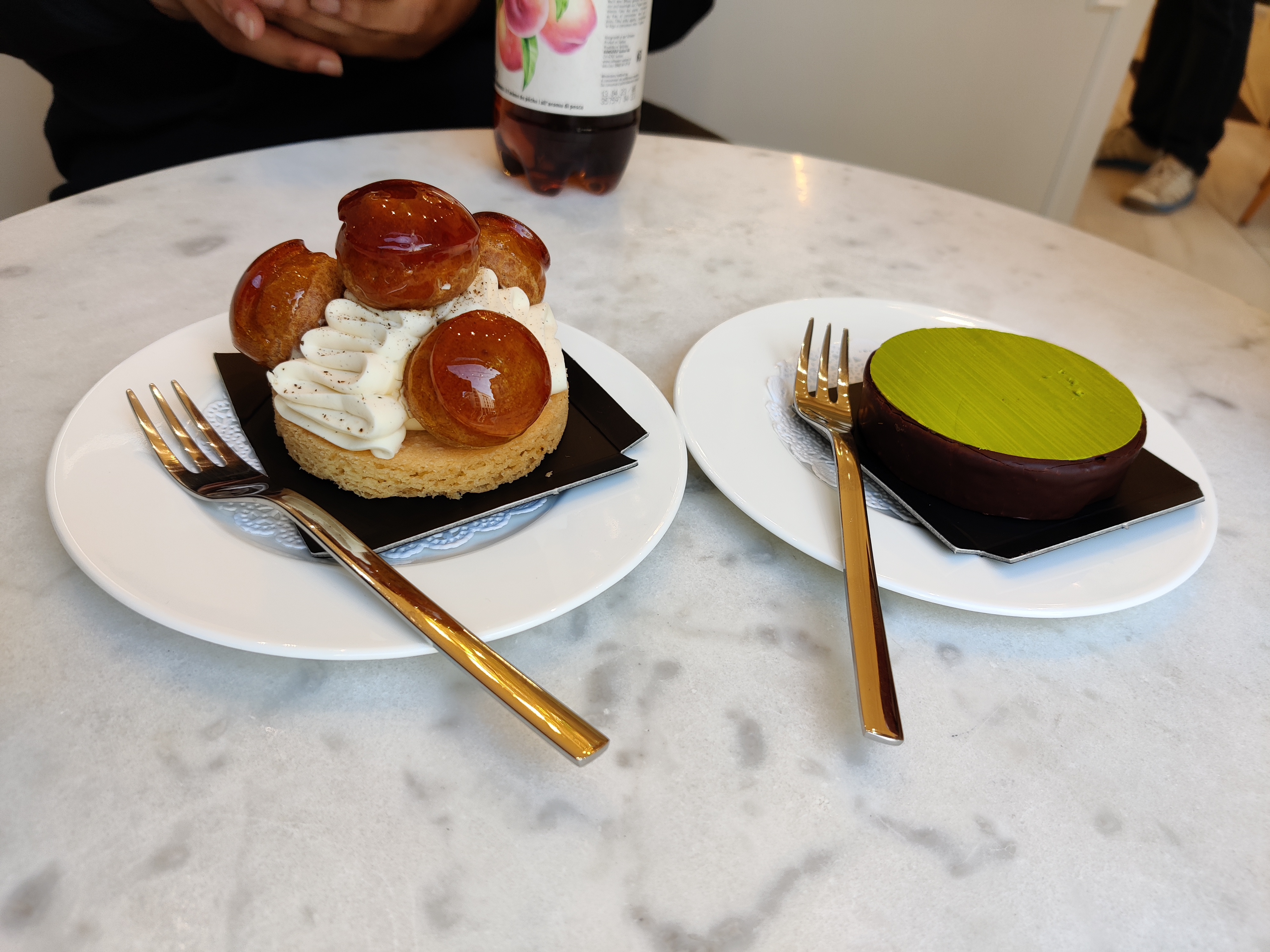 We came across a dessert store which sold good pastries (Boulangerie Parisienne). Although the Pastries were good, the price was a little steep.
Sunset #
We then went gift shopping before we decide to visit the coastal areas of the lake to take some pictures.
Here are some of the amazing pictures that we got.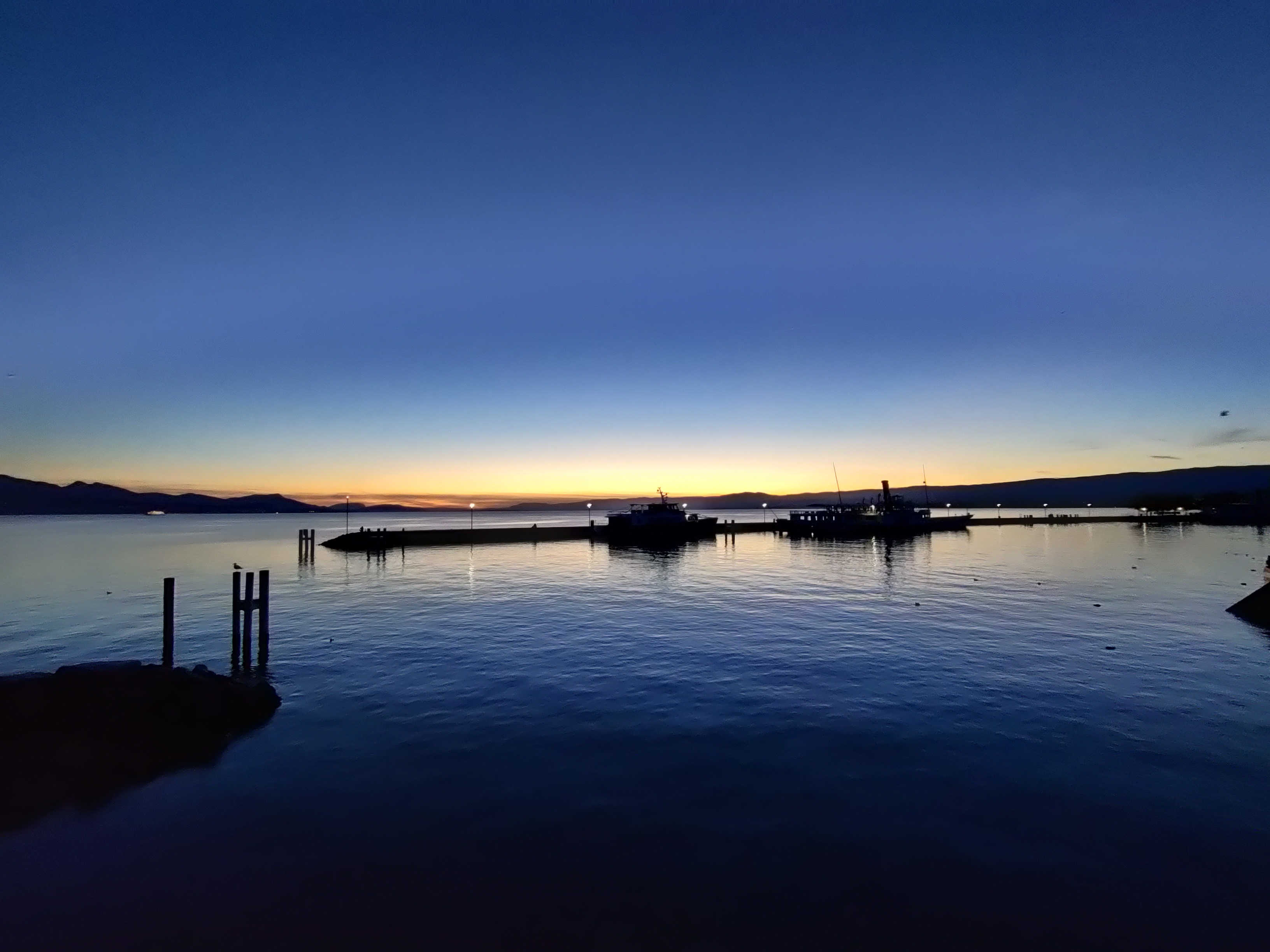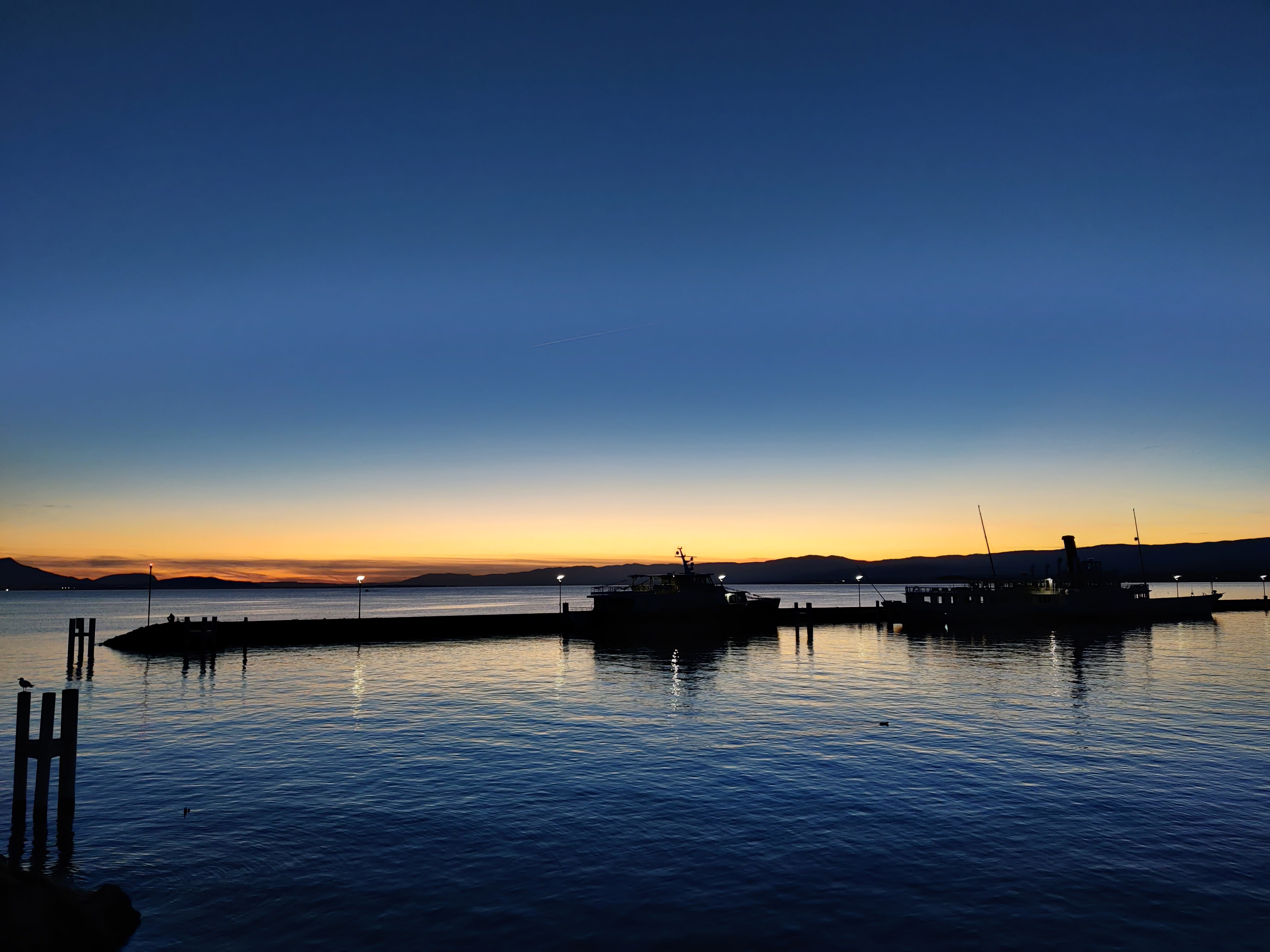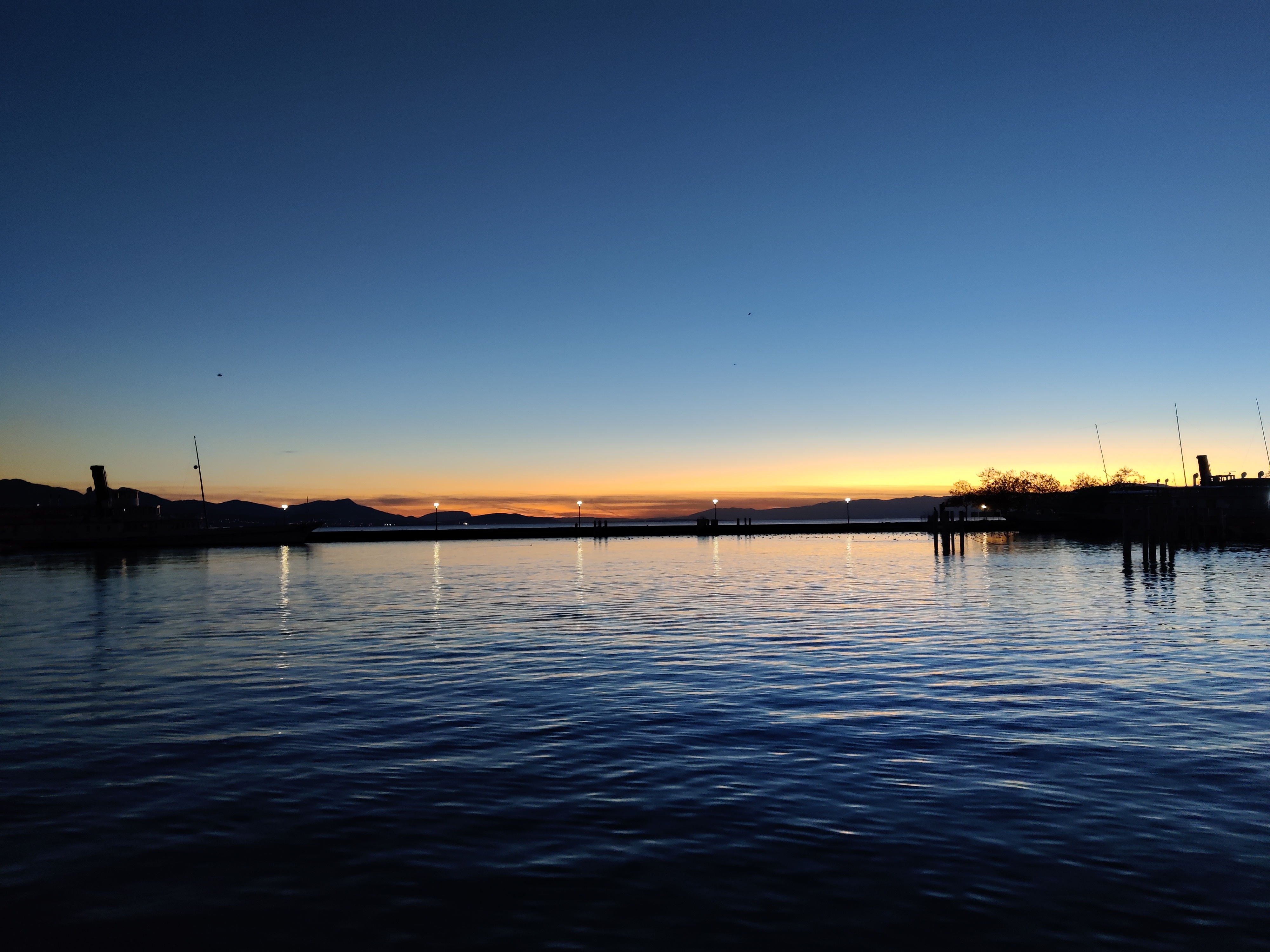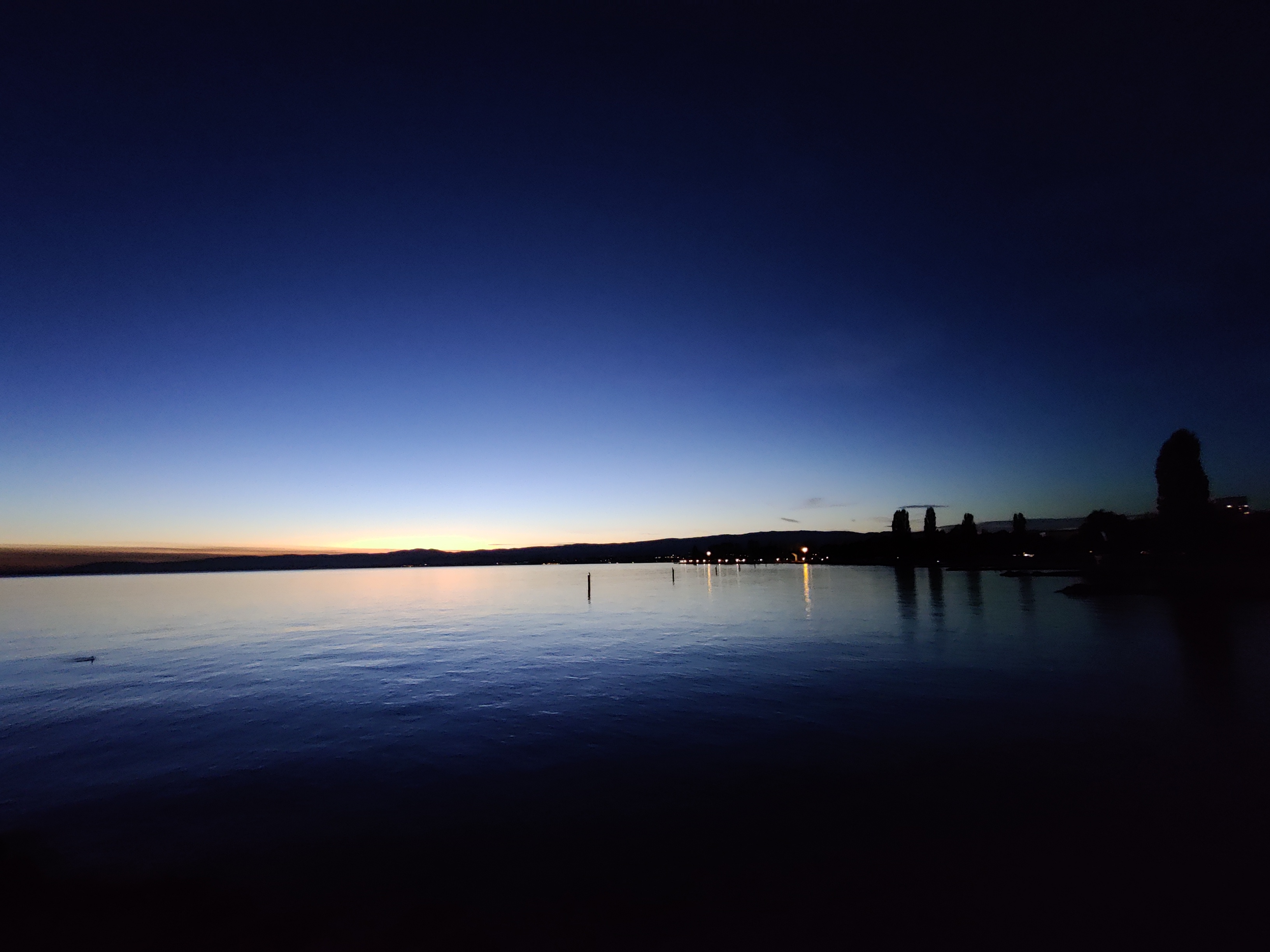 Some of these pictures are Wallpaper material.
Holy Cow #
After sundown, we had our dinner at Holy Cow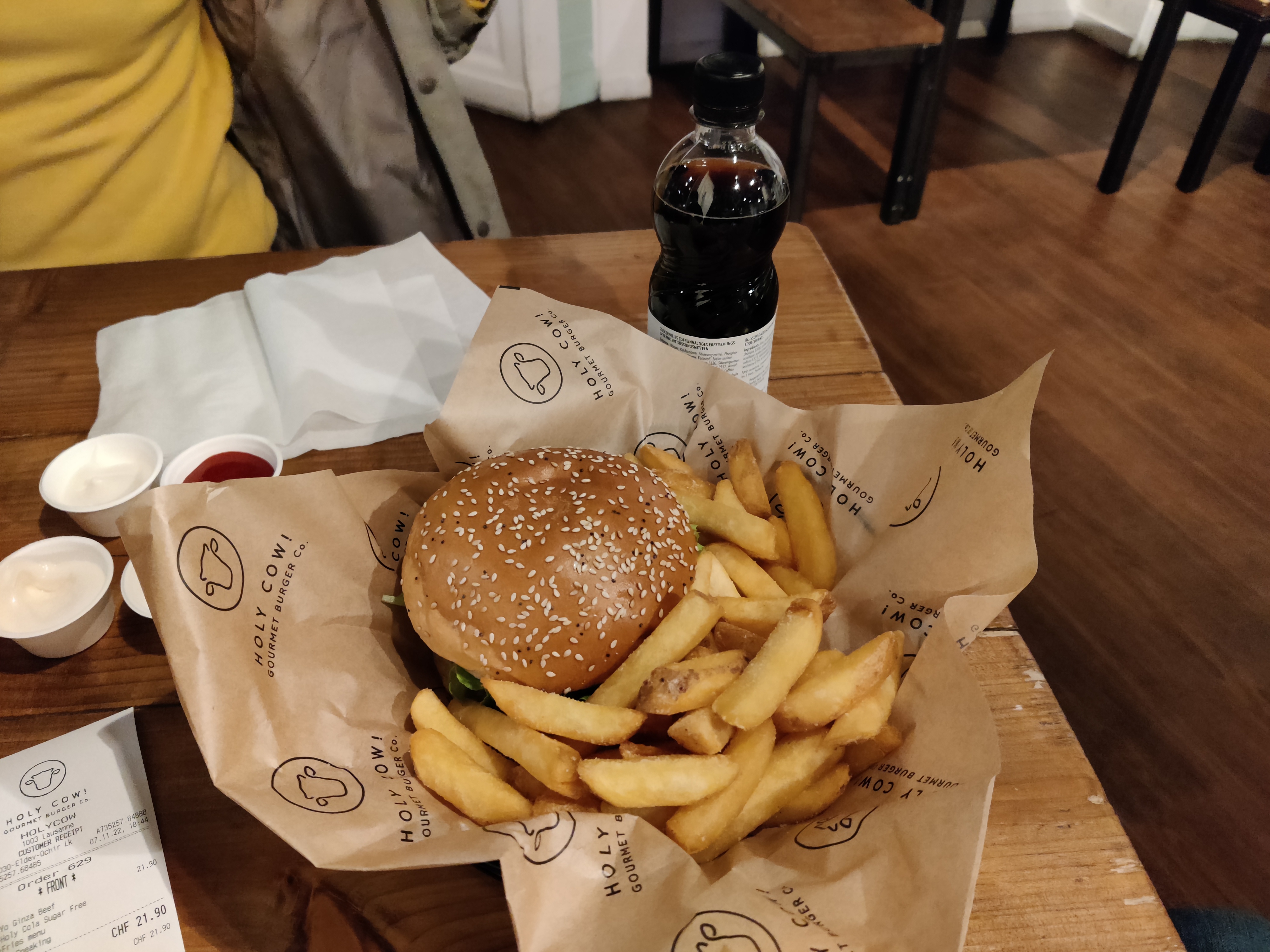 They are a fast food chain which sells burgers. They are really good and I wish they had them in Singapore.
Day 4 Photo dump #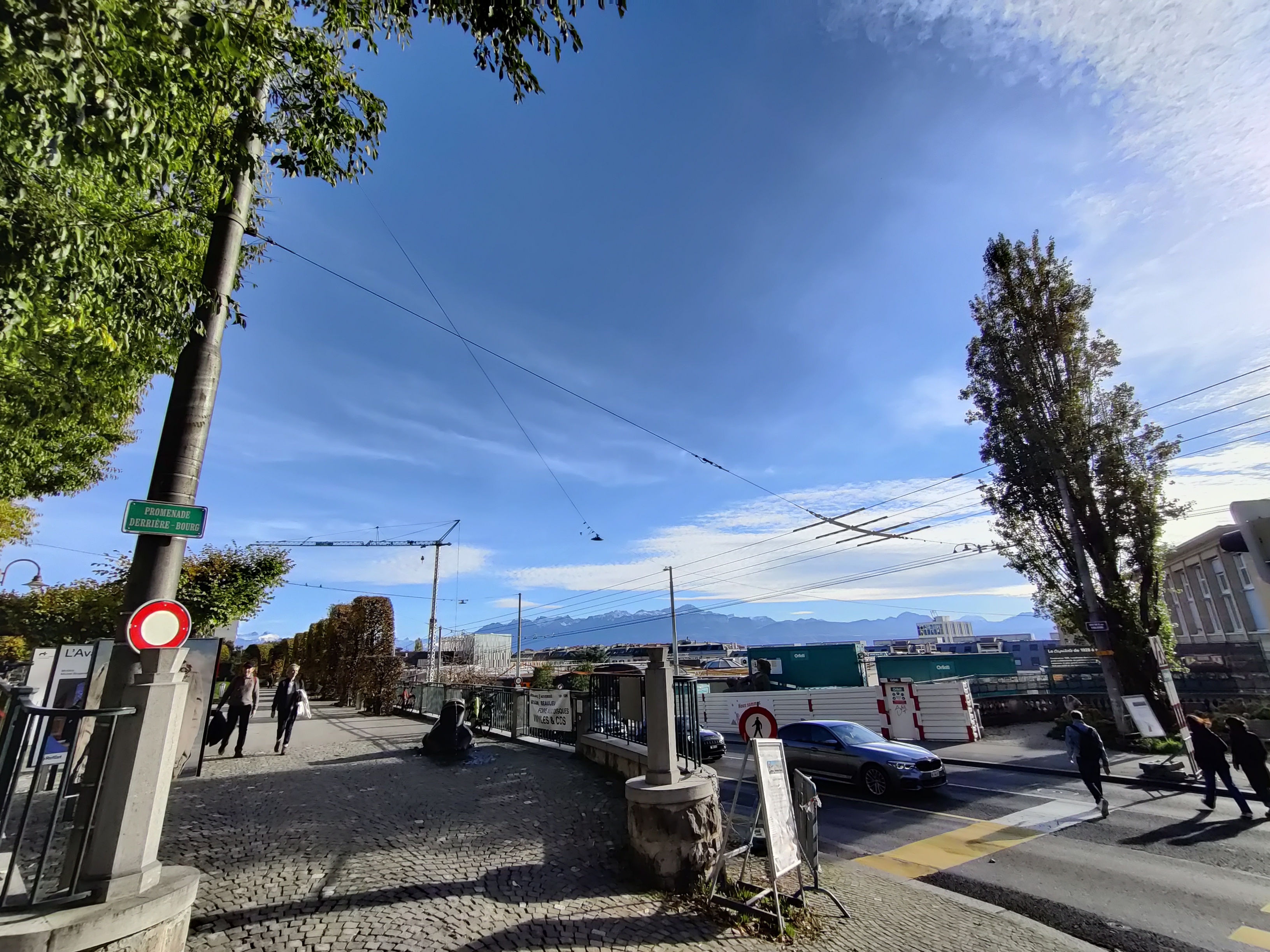 Day 5: Geneva + Fly off #
It is now the last day of the trip. We woke up in the morning and packed up to head to Geneva.
Maison Tavel #
We initially wanted to visit jet d'eau. However, they were closed for renovation during this time of the year. So we decided to visit Maison Tavel instead.
It is known to be the oldest private residence in Geneva. In 1963 the City of Geneva acquired it and and carried out restorations to the building. It is now converted to a Museum.
The entrance to the building is free and there were many attractions inside.
First it was an explainer of the history of Geneva. This comes in the form of a video projected model that shows how the area has evolved over the years.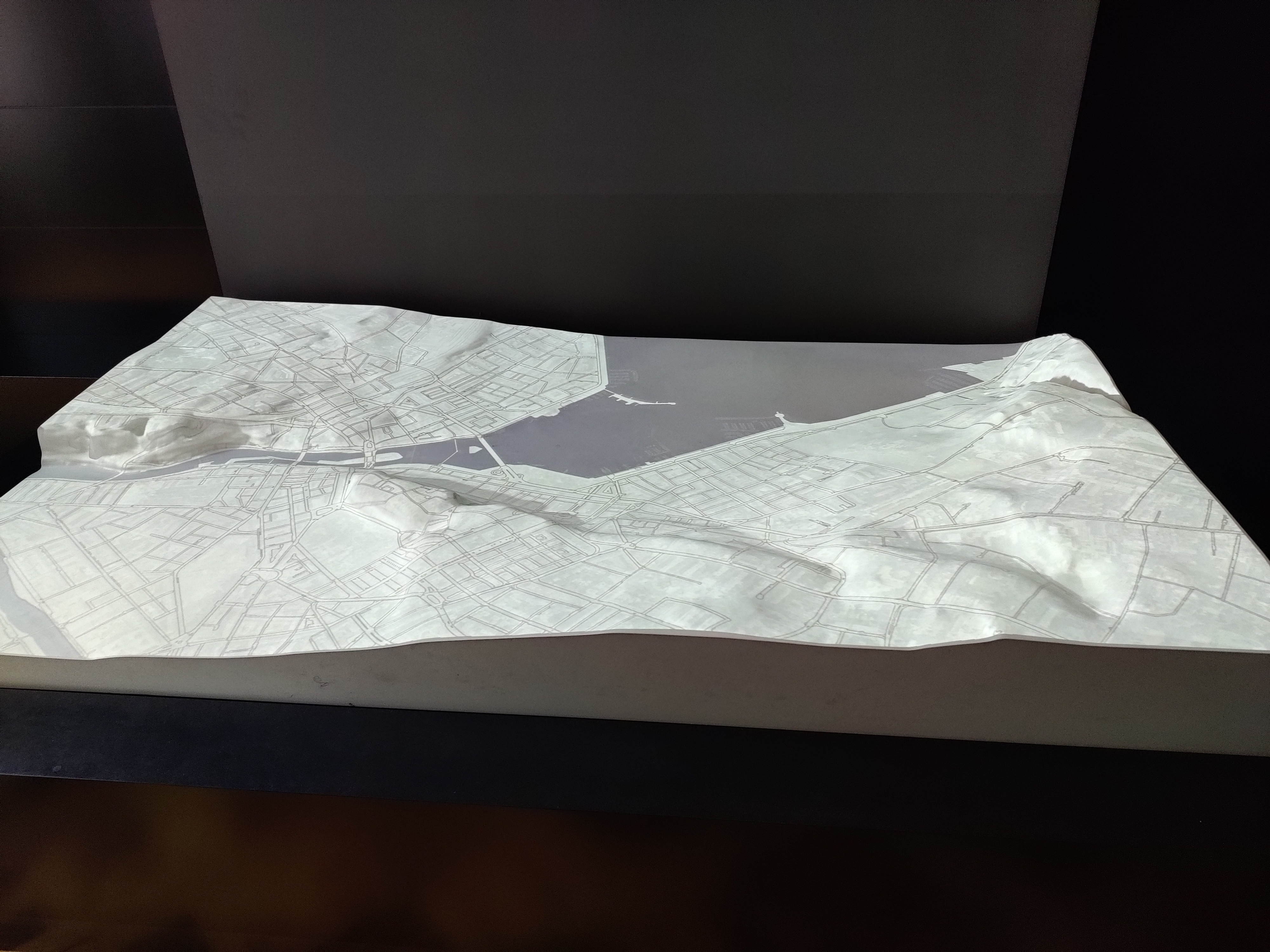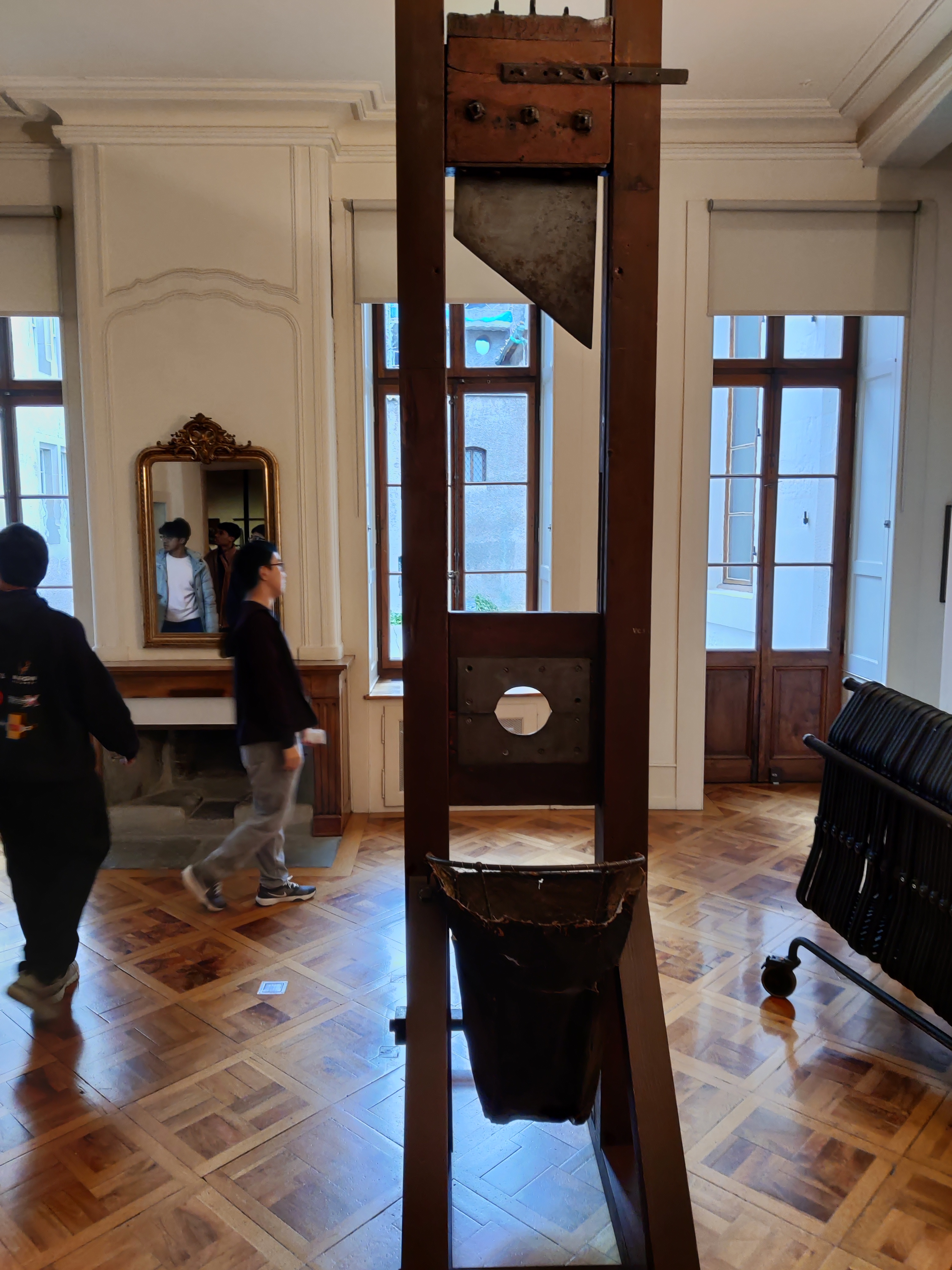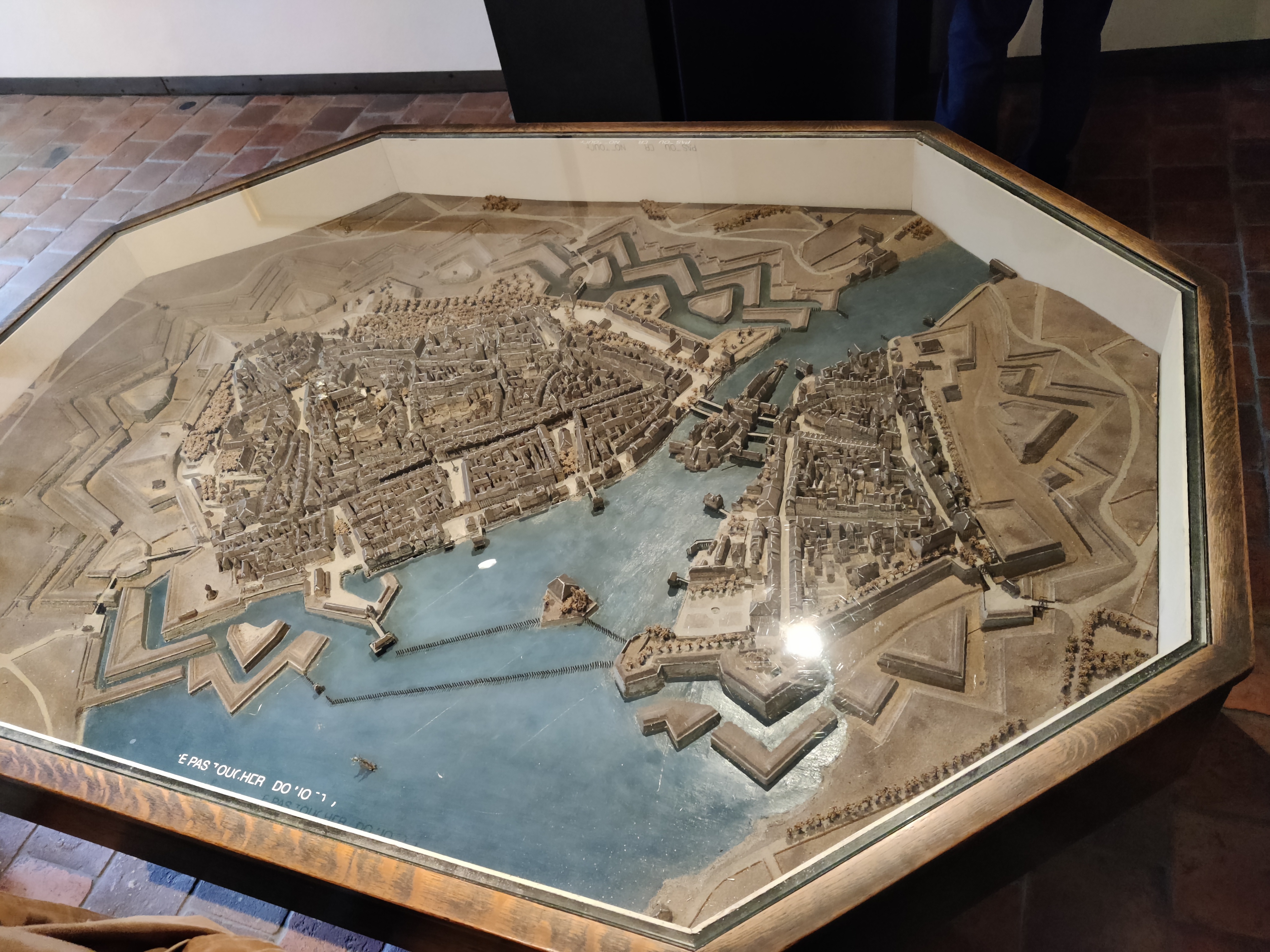 Cathedral #
We also visit the Cathedral at Geneva. Personally, I felt that it was not as good as the one at Lausanne but it was still pretty cool.
It had similar stained glass windows as the one at Lausanne.
However, it had a cooler looking organ.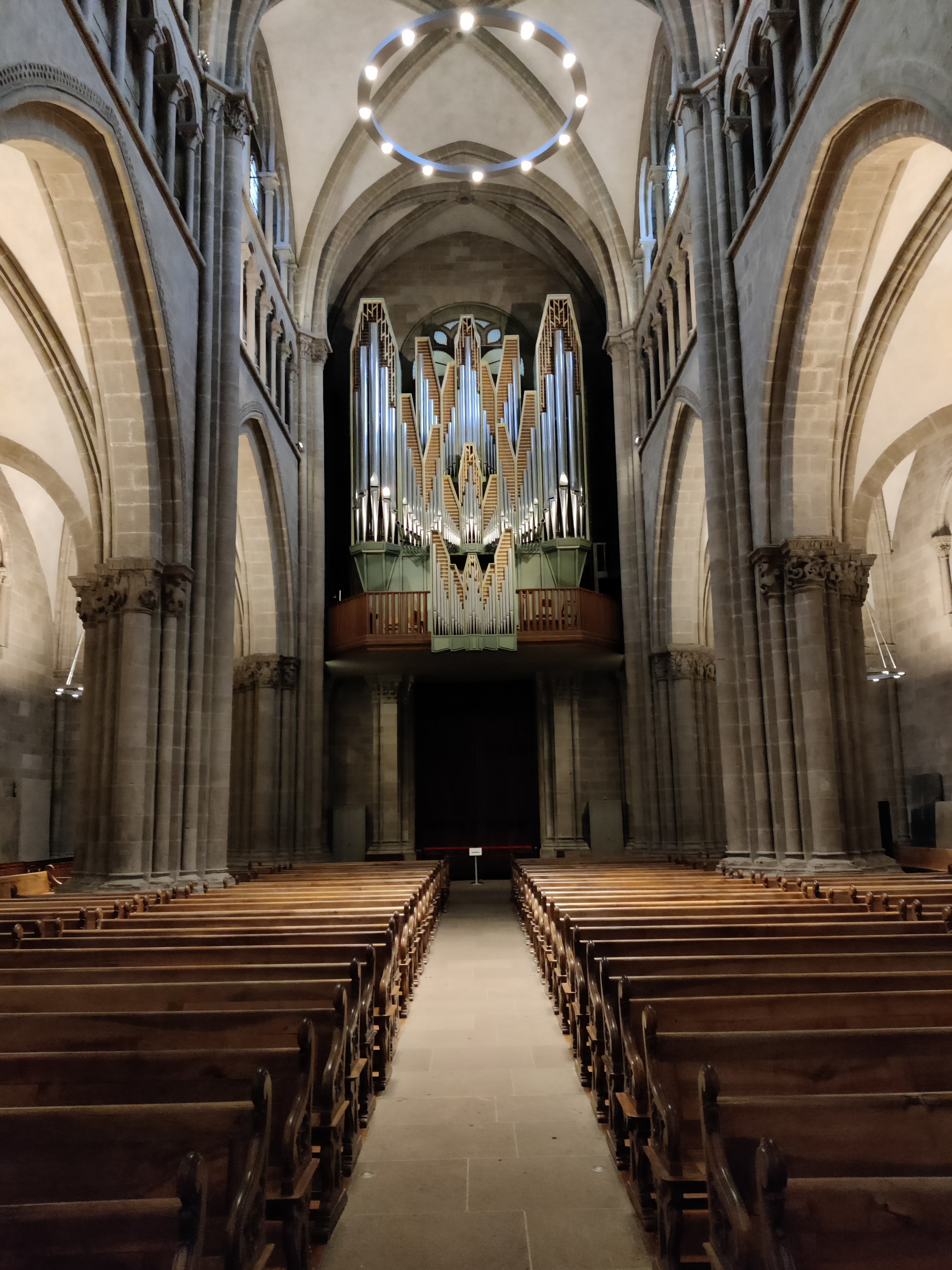 A Literal Walk in the Park #
After the Cathedral, we had a walk in the park before we headed back to the airport.
At the park, there were various statues.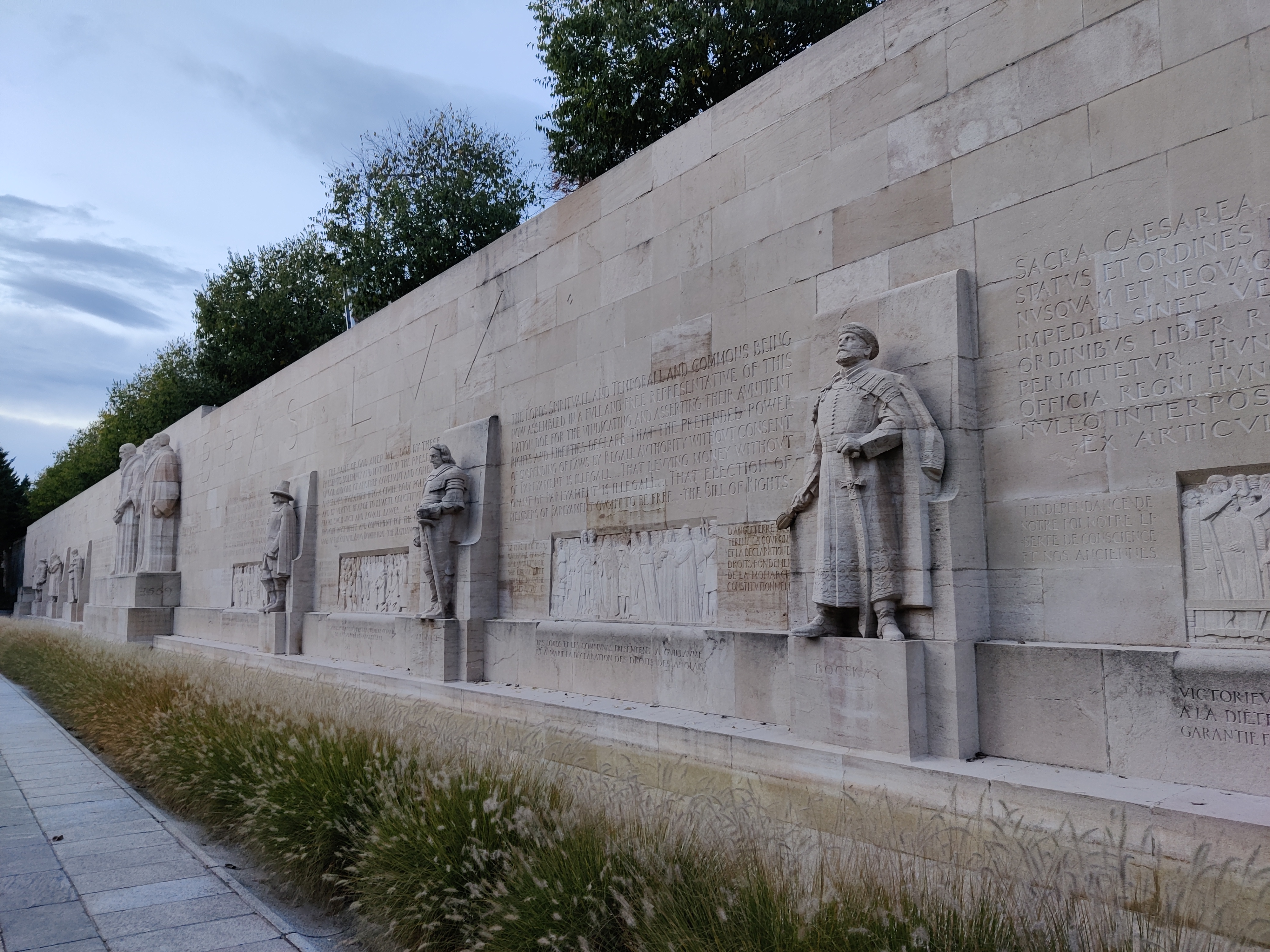 There were also various people playing chess at the park with these giant chess pieces.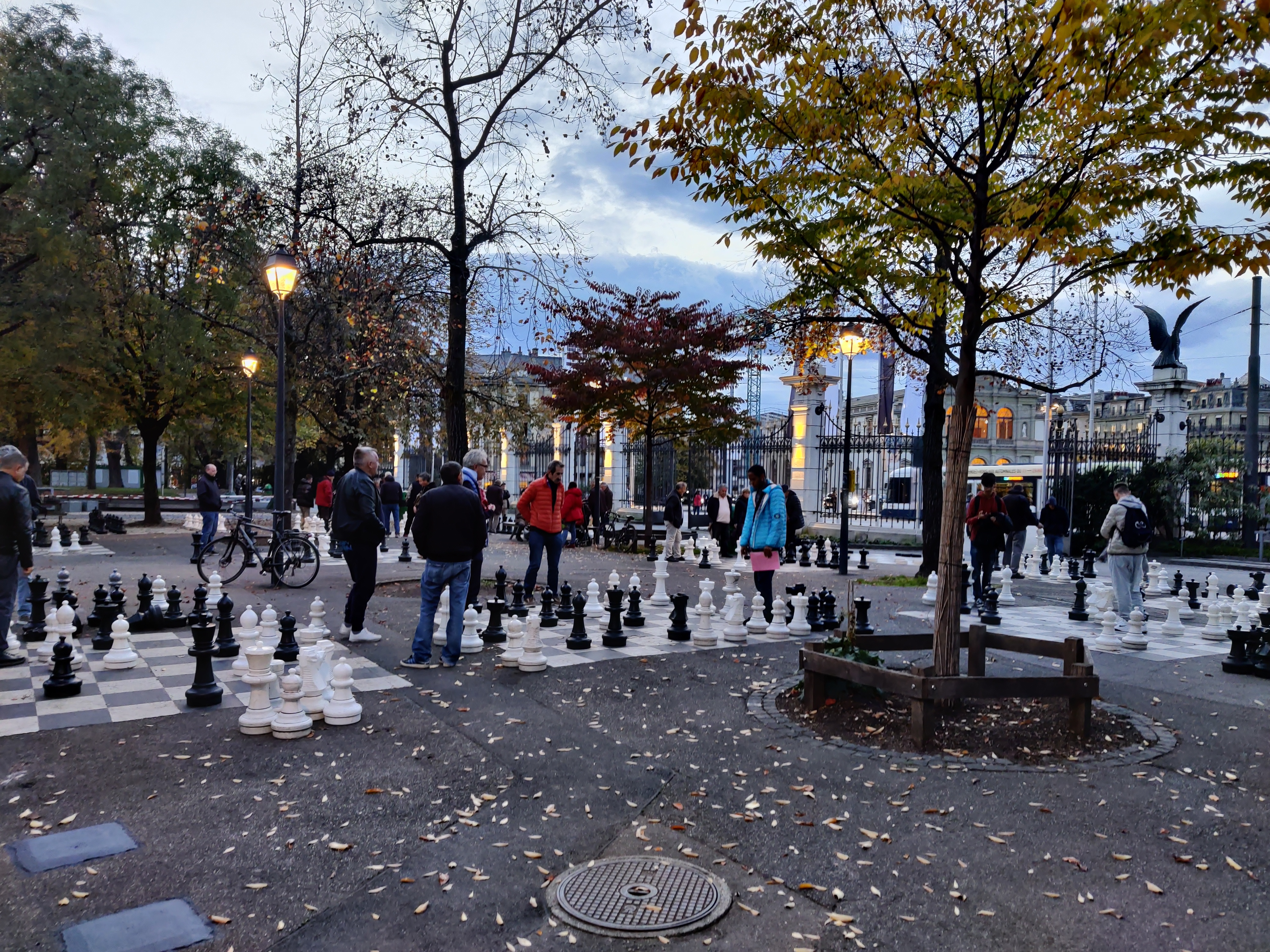 Day 5 Photo dump #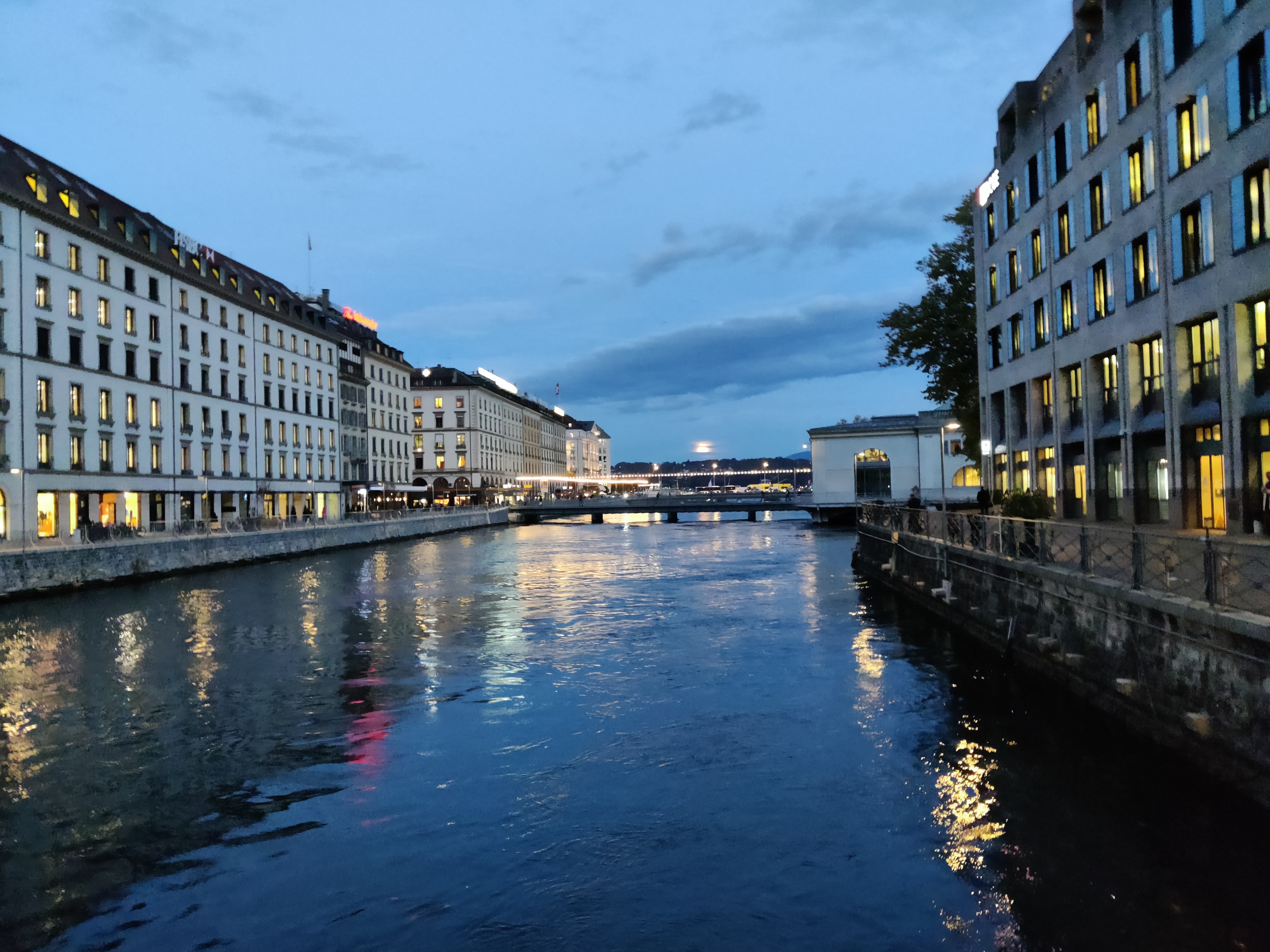 Conclusion #
Overall the trip was well worth it. I learnt more about playing CTFs as well as experienced the culture of Switzerland.
The food was amazing and hopefully I can visit again in the future.
Couldn't do it without the help of my friends at NUS Greyhats
This is not a conventional computer science / security related post, but I hope you guys like it.